When satellites detect fires ravaging Amazonia
When satellites detect fires ravaging Amazonia
August 23, 2019 - Since July, many fires ravage several regions of South America. From space, different satellites detect these fires with precision to locate fires and realize the extent of the disaster.
South America in the grip of the flame
The news is currently marked by fires ravaging Amazonia, but also many areas of South America in recent months. Huge forest fires have increased in recent days, exacerbated by drought and deforestation.
For the Brazilian Space Research Institute (INPE), it is the equivalent of a soccer field that is destroyed every minute by the flames. The institute reports nearly 2,500 new fire starts in 48 hours across the country. According to the INPE, 75,336 forest fires have been recorded since the beginning of the year, 84% more than last year over the same period.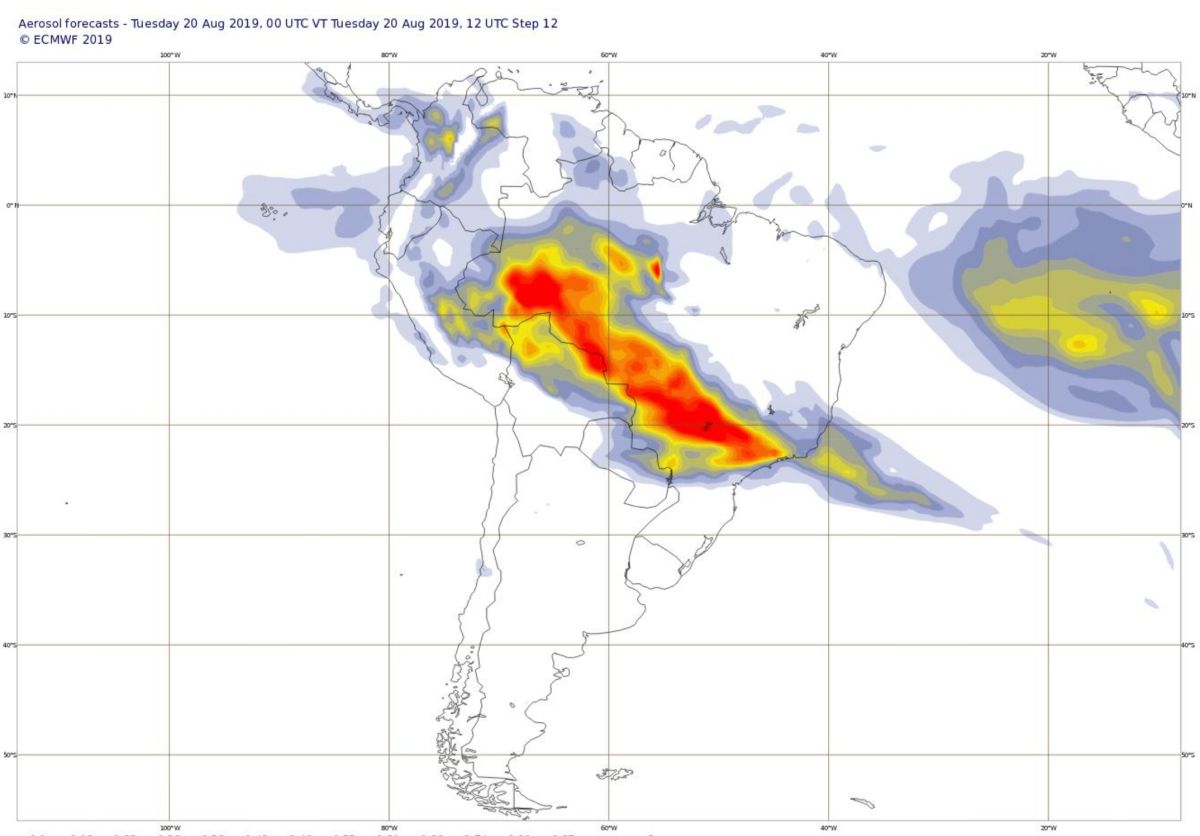 If Amazonia, lung of the earth is victim of these fires, it is generally all of South America that is concerned by this disaster. This is particularly the case in Bolivia and Paraguay, which are also facing these fires. The fires are mostly caused by slash and burn cultivation, aggravated by the lack of precipitation.
In addition to the terrible impact on the environment and forests, fires also cause potentially irreversible damage to wildlife in areas of endemic biodiversity. In addition, these burns, generate a strong atmospheric ozone pollution. Thus, the Brazilian megacity of Sao Polo found itself covered by a very dense smog.
Fire detection satellites
America on fire is observed from space. High resolution satellites make it possible to detect fires. This is particularly the case of the US satellite TERRA, AQUA and SUOMI NPP. These are equipped with a series of scientific observation instruments. Among their many skills, they are able to detect fires and active thermal anomalies.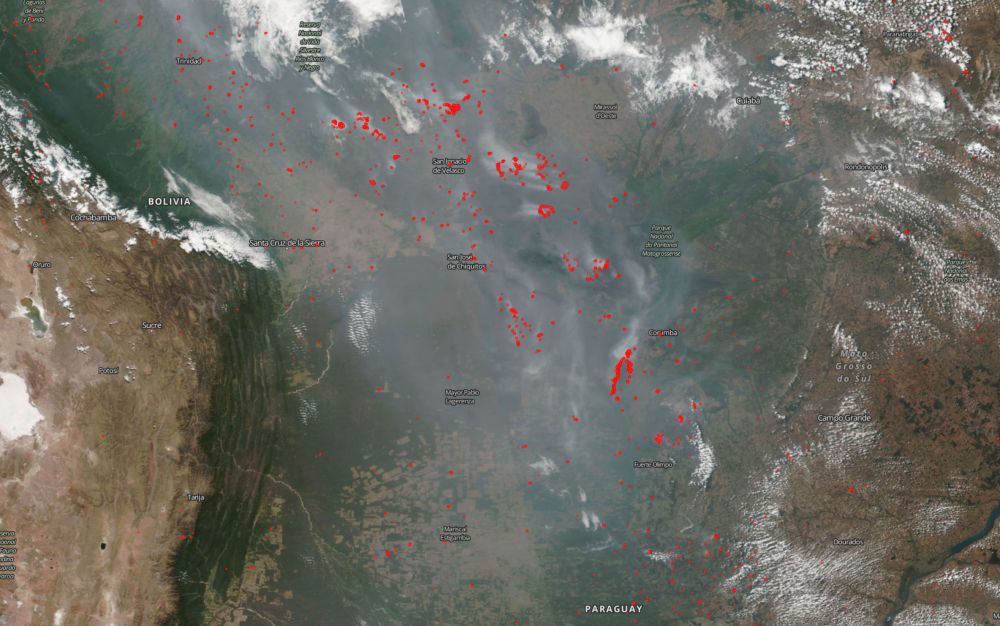 These satellites are useful for studying the spatial and temporal distribution of fire, for locating hot spots such as volcanoes and forest fires, or for locating the source of air pollution due to smoke that can have harmful effects on human health. On the imagery produced, the thermal anomalies are represented by red dots. And if we look at South America in recent days, we can see an invasion of red dots and significant smoke from fires. (Image above dated August 21 - NASA)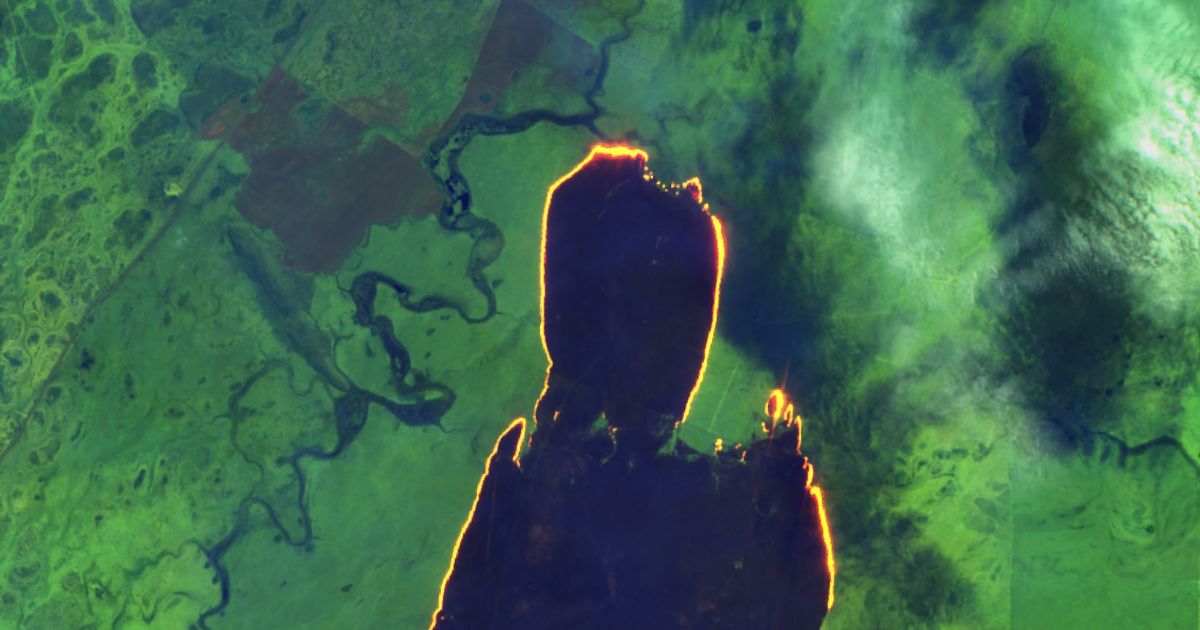 The European satellite SENTINEL-2, from the Copernicus program, also delivers breathtaking images of fires in South America. Catch dated August 20, shows an impressive front of fire, at the border between Bolivia and Paraguay. In the back, kilometers and kilometers of charred land. (Image above via copernicus)
Capture du satellite Sentinel- 2 qui montrent l'un des incendies au sud de Corumba à la frontière avec le Paraguay et la Bolivie. (COPERNICUS)
UN Secretary General's worries
These high-performance satellites are an undeniable aid for detecting fires or volcanic eruptions. They highlight the scale of the disaster in this region of the world. It should be noted that the UN Secretary General, Antonio Guterres, has expressed deep concern over the fires in the Amazon rainforest.
PR