June 2019, the hottest June ever recorded worldwide
June 2019, the hottest June ever recorded worldwide
According to a report published by the National Oceanic and Atmospheric Administration (NOAA), June 2019 appears as the hottest June ever recorded worldwide.
A month of June 2019 record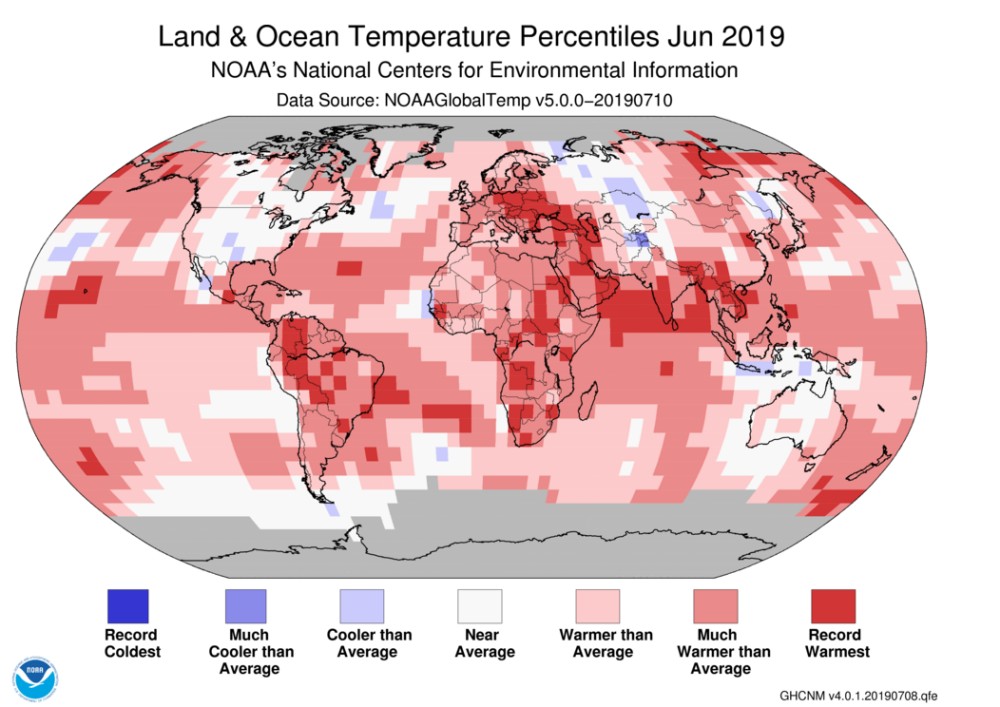 According to NOAA, June 2019 is the hottest June of the last 140 years worldwide. This situation seems to have become a habit in recent decades, according to NOAA. The agency notes that nine of the hottest ten months of June have occurred since 2010.
Heat records have been observed in parts of central and eastern Europe, northern Russia, Asia, Africa, South America, the northern Indian Ocean and parts of the oceans Pacific and Atlantic during the last month.
Record first half in several Globe regions
The period from January to June 2019 is tied with that of 2017 which was the second hottest first semester ever recorded. The average temperature of these first six months of the year was the hottest for South America, part of the southern part of Africa, Madagascar, New Zealand, Alaska, West of Canada, Mexico, East Asia, the Atlantic and Indian Oceans, as well as the Bering Sea.
Arctic ice and Antarctic ice continue to melt
Another notable fact highlighted by NOAA, June 2019 marks the 20th consecutive month of June with a below-average ice extent in the Arctic. This is the second smallest ice extent for a month of June over the last 41 years, with 10.5% less than the average over the period 1981-2010.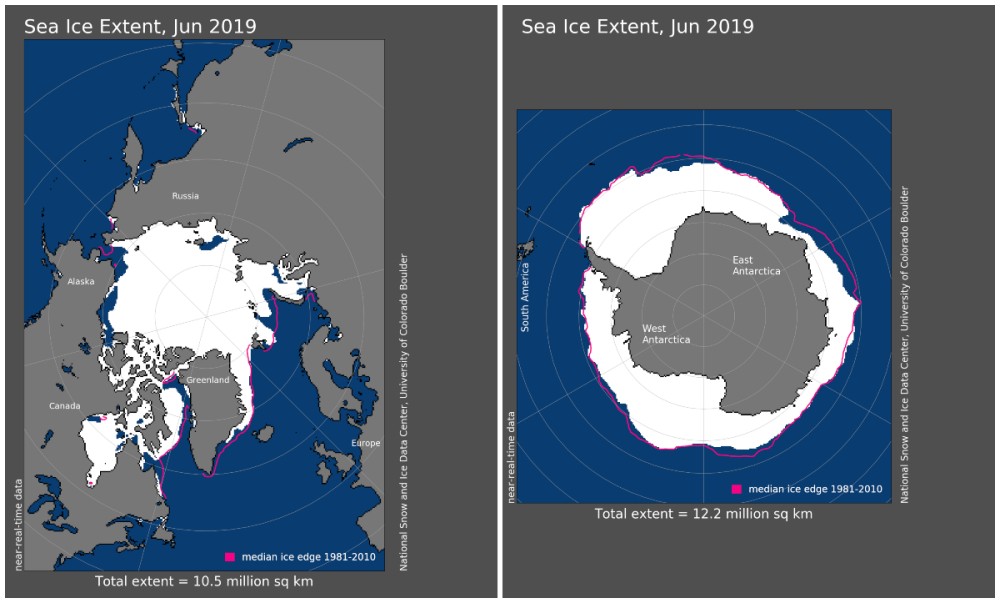 Finally, June 2019 represents the fourth consecutive month of June when the extent of the Antarctic ice sheet is 8.5% below average. This time, it is the smallest stretch for a month of June in 41 years, exceeding the previous record of June 2002.
It is a safe bet that this June review published by the NOAA, is likely to fuel the heated debate on the issue of global warming in the warm and climate-skeptical. In any case, this succession of hot anomalies across the globe inevitably raises questions.
PR
Source: NOAA