Cyclone Amphan made more 100 fatalities and tornado in Indonesia
Cyclone Amphan made more 100 fatalities and tornado in Indonesia
May 26, 2020: 08 UTC
The number of victims of cyclone Amphan which hit India and Bangladesh increased to 112. In the eastern Indian Ocean, severely weather conditions are causing Tornado and flooding in Indonesia.
Cyclone Amphan made over 100 fatalities
Cyclone Amphan hit the border region of India and Bangladesh a week ago. This cyclone, which was one of the most powerful in the cyclonic history in Bay of Bengal, caused terrible cyclonic conditions and a storm surge in the areas directly crossed by the core of the cyclone. Even the megalopolis Calcutta and its 14 million inhabitants, suffered strong winds and heavy rain, causing a disaster described as rare by the local authorities.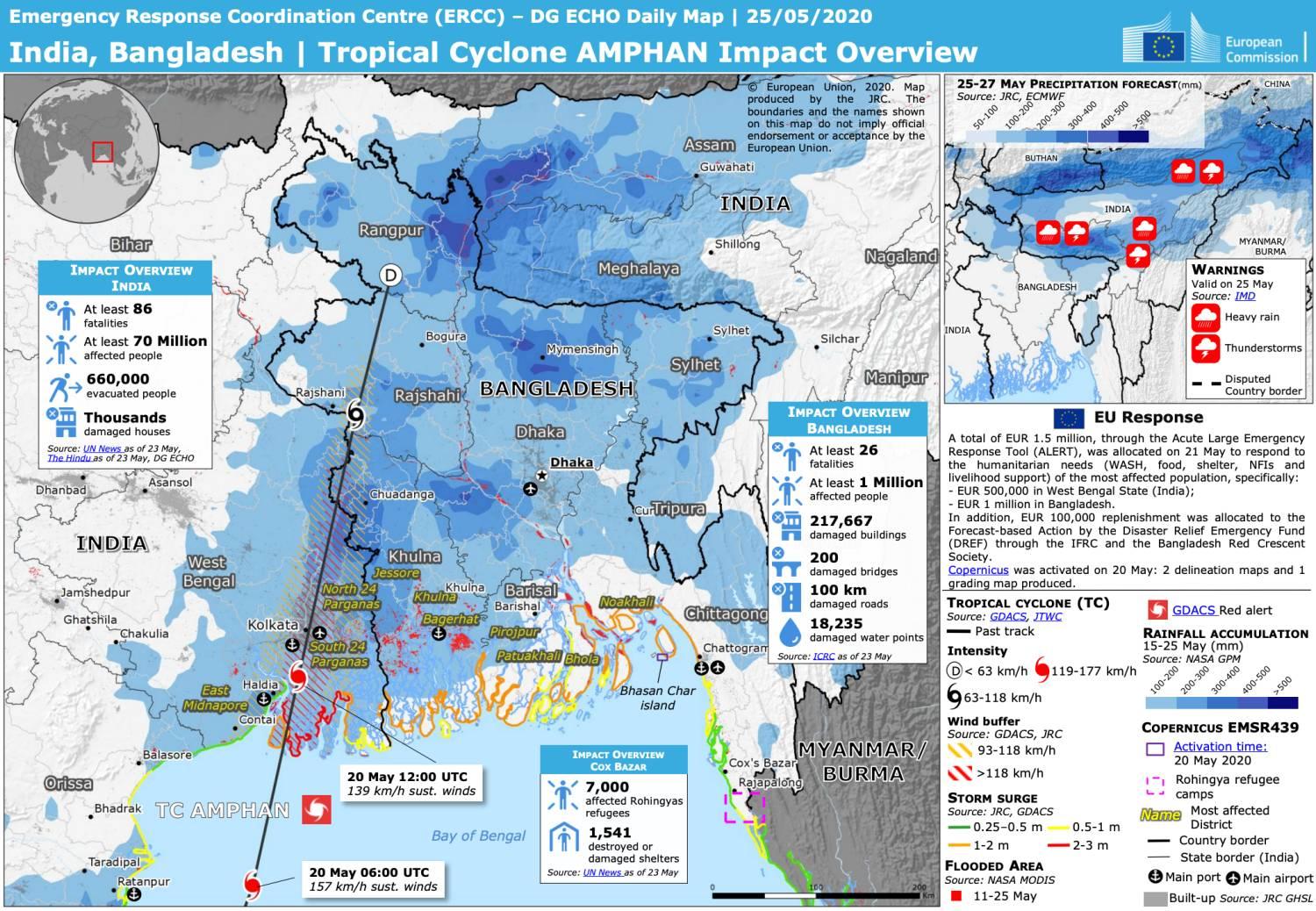 To limit the impact of the cyclone on the impacted region which happens to be the most populated Delta in the world, massive evacuations were organized. Nearly 3,000,000 people (600,000 in India and 2,400,000 in Bangladesh) have been displaced to emergency shelters. This situation raises fears of a worsening of the covid-19 epidemic. Unfortunately, that was not enough to save all lives. The number of deaths has increased to 112 (86 in India and 26 in Bangladesh).
Tornado in Indonesia
On the other side of the Indian Ocean, Indonesia faces severe weather. Since May 19, severe thunderstorms have caused damage and flooding in several regions of the country. According to Indonesian National Board for Disaster Management (BNPB), 2 people died, 9 were injured and 233 houses were damaged due to a tornado in Tulang Bawang, in Lampung province in south Sumatra.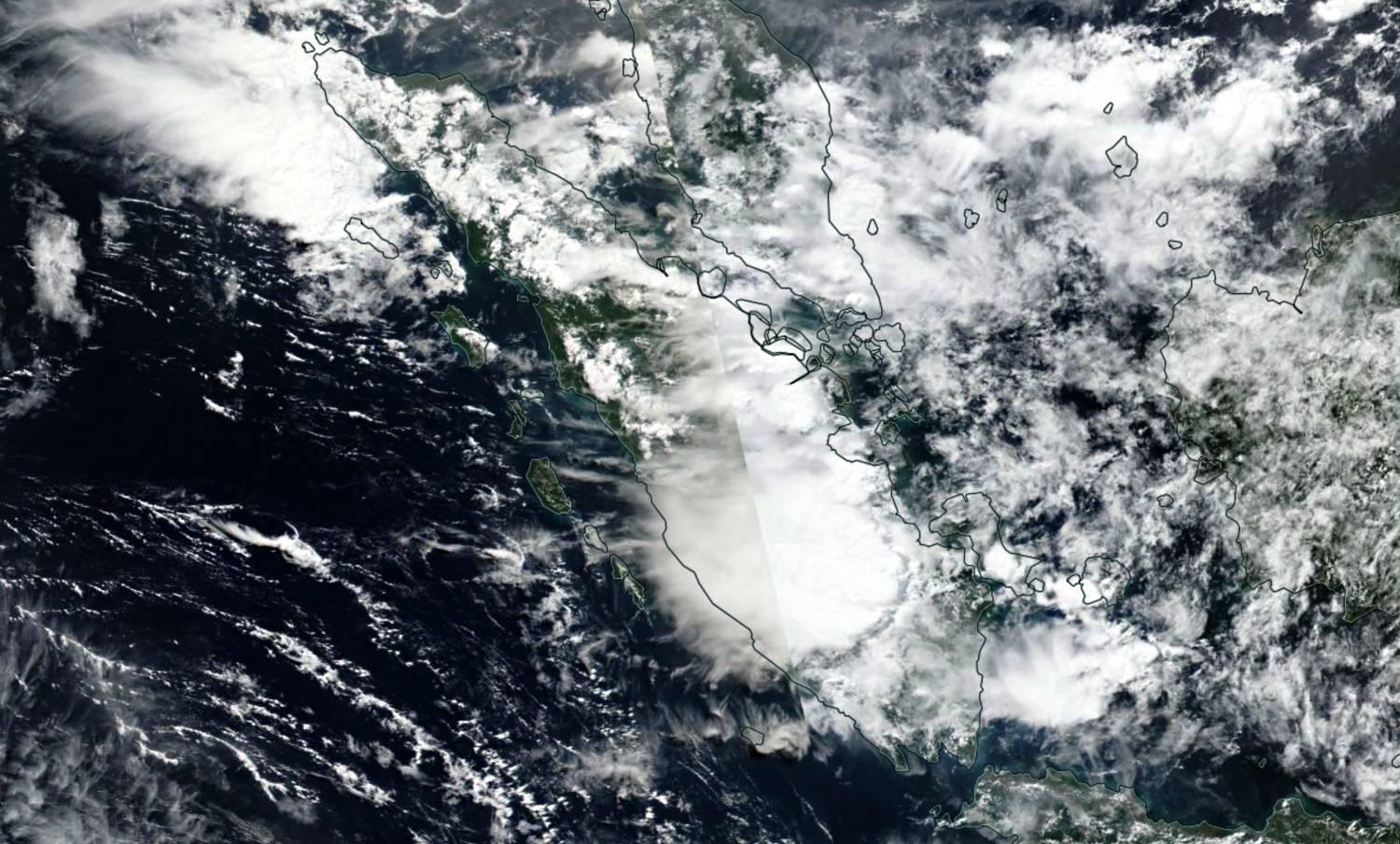 Powerful thunderstorm cell south of the island of Sumatra captured by the high resolution satellite SUOMI-NPP on May 22 - NASA
Widespread flooding is reported in eastern Sumba (Sumba Island) and in Luwu (south of Sulawesi province), where more than 300 people have been displaced and 274 houses flooded. Finally, floods also occurred on the island of Timor, the provinces of Aceh, South Sumatra, West Sulawesi and South Kalimantan, affecting hundreds of people and damaging buildings and crops.
PR