5.1 Magnitude earthquake shaken the center of Madagascar
5.1 Magnitude earthquake shaken the center of Madagascar
On 27/08/2019

at 12:13

0 comments
August 27, 2019: 08 UTC - The earth trembled in the center of Madagascar in the middle of the afternoon of Monday, August 26th. The quake struck with 5.1 magnitude on the Richter scale was observed. The epicenter was located near Soavinandriana.
5.1 magnitude
The earth shook in central Madagascar in the middle of the afternoon of Monday, August 26th. Around 3pm, a shock was felt in the center of the Big Island, confirmed by the Institute and Geophysical Observatory of Antananarivo (IOGA). The institute's seismic network, which provides real-time information on earthquakes throughout the country, has located the epicenter at 9 km southwest of Soavinandriana.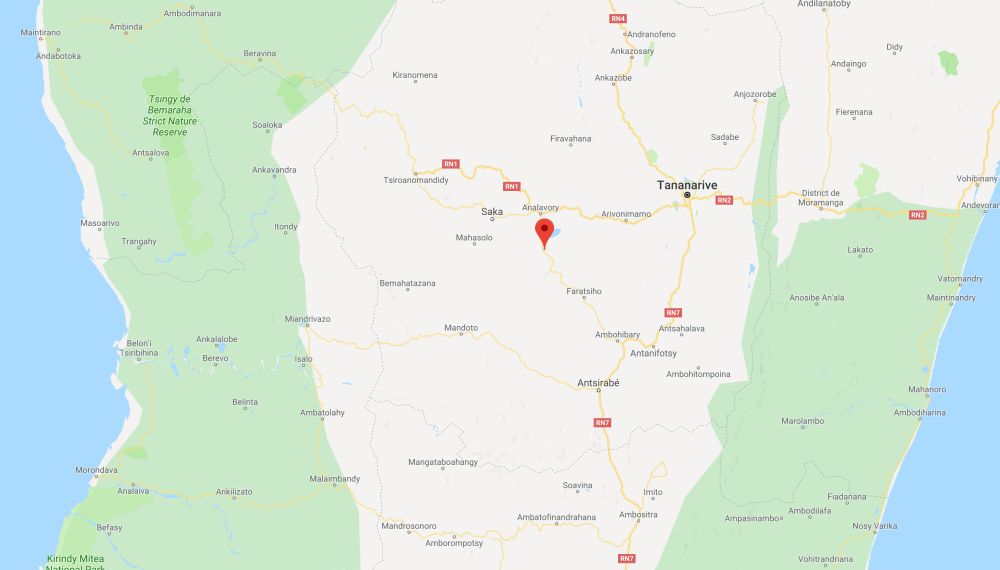 This 5.1 magnitude quake struck is telluric origin. According to IOGA, Soavinandrina is a usually seismic area. The presence of an extinct volcano in this area has consequences on the ground plate, hence this regular seismicity. This earthquake could be strongly felt by people within a radius of 100 km around the epicenter. A 5.1 magnitude is able to causing significant damage to old buildings.
Not the strongest earthquake
According the Madagascar National Office of Risk Management and Natural Disasters, this earthquake has not made any major damage or casualties. Other aftershocks, but of low intensity could occured. This one not the most strongest of Madagascar. The strongest quake ever observed occurred recently, in January 2017. A tremor of 5.9 or 6 magnitude was felt, the strongest since 1898.
PR
Source: IOGA