Australia on fire seen from space
Australia on fire seen from space
November 13, 2019: 06 UTC - Many areas of New South Wales in Australia have been torching for several days. These fires are so violent and vast that they are visible from space.
Eastern Australia on fire!
Eastern Australia has been facing fierce fires since November 8th. The fires, which is unprecedented, has reduced millions of hectares to smoke. The fires that ravage the state of New South Wales have killed 3 people and forced thousands to flee their homes. The level of fire risk is very high (level 3 out of 6) or even severe (level 4 out of 6) in several areas of the state. Note that it is high (level 2 of 6) in the Canberra Capital Region.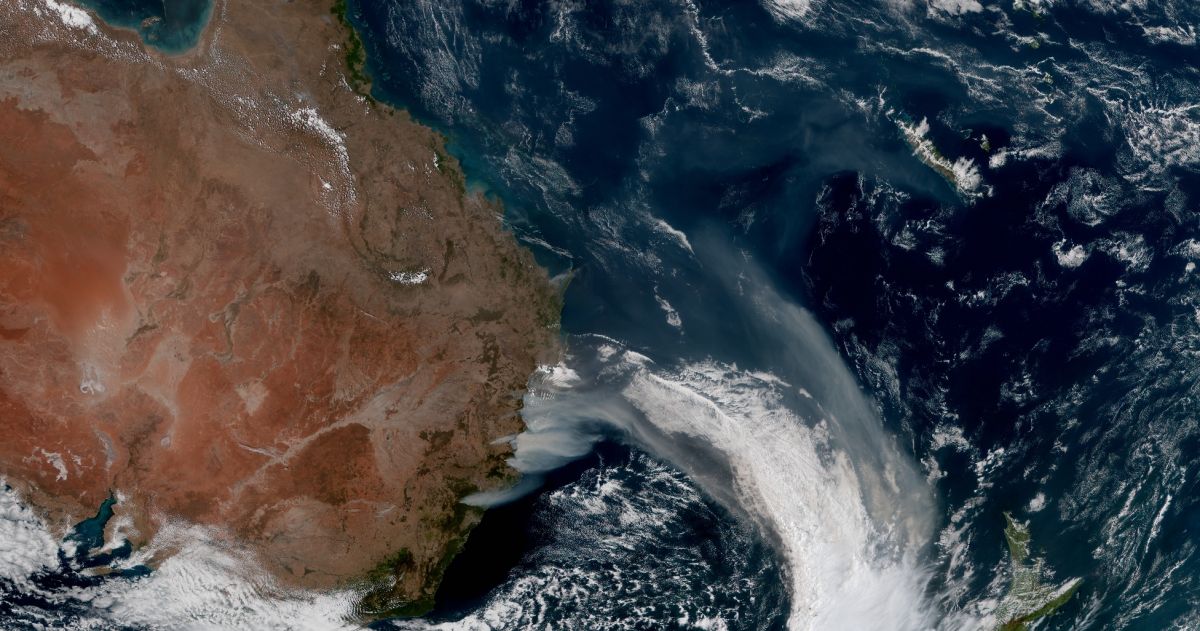 These fires are visible even in space. The above image that was taken by the Himawari 8 satellite this Wednesday 13 in the morning, shows the gigantic plumes of fumes released by these fires. This smog, which is a harmful ozone pollution, has covered several parts of eastern Australia including Sydney. This smog has even spread to New Caledonia, yet distant more than 1500 km from the fires, under the effect of favorable upper level winds.
A cocktail conducive to fires
The current context is conducive to the occurrence of a significant fire in Australia. The conditions are abnormally hot and dry, partly dictated by an positive Indian Ocean Dipole of a scale rarely observed. In addition to this extreme drought and temperature extremes, relatively strong westerly winds have fanned the flames and pushed the fires towards populated areas on the east coast.
PR