Typhoon Lingling strikes Korea, typhoon Faxai toward Japan
Typhoon Lingling strikes Korea, typhoon Faxai toward Japan
On 07/09/2019

at 10:12

In Cyclone
0 comments
September 7, 2019: 06 UTC - Typhoon Linling hit North Korea coast this morning. At the same time, Typhoon Faxai, which is expected to strengthen significantly, is a serious threat to Japan.
North Korea hit by typhoon Lingling
As expected, Typhoon Lingling landfall on the far-southeast coasts of North Korea this Saturday morning. The center of the phenomenon landed on the coastal areas of South Hwanghae Province. Although the system weakened as it entered the Yellow Sea, Lingling was still a typhoon generating gusts to 100 kt, before impacting the Korean peninsula. It is therefore a dangerous cyclone that has hit North Korea and which likely causes hurricane conditions in the areas directly affected by the eye wall.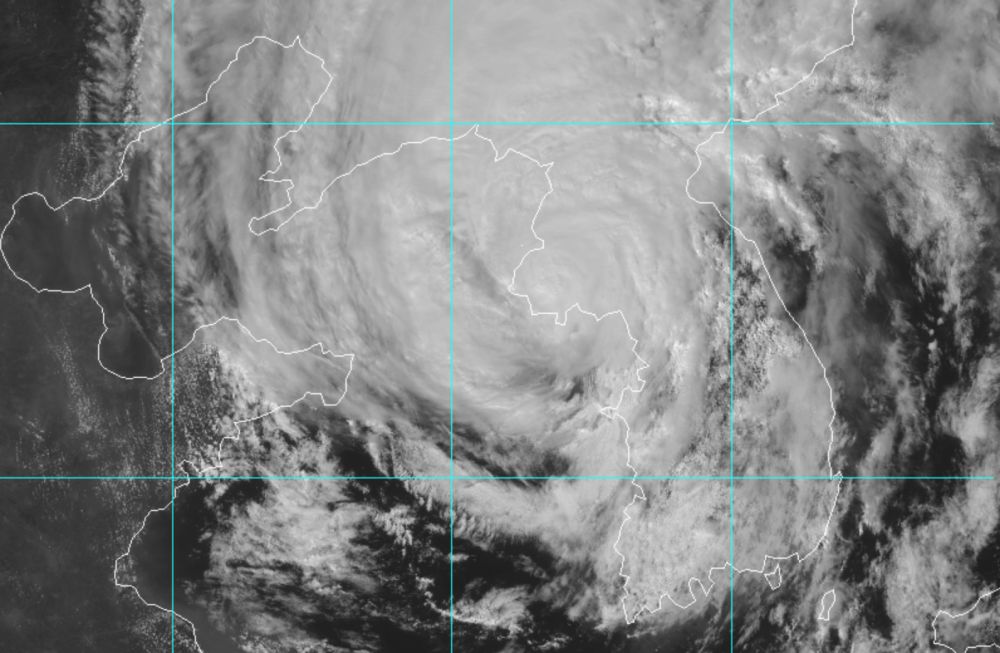 A little further in the basin, Faxai continues its merry way. After a complicated start, the system become typhoon with an intensity of 70 kt (10 min) and gusts of 100 kt. Environmental conditions are favorable to allow rapid intensification. The system could reach its peak over the next 24 to 36 hours at an intensity equivalent to intense tropical cyclone stage or major category 3 on the Saffir Simpson scale.
Typhoon Faxai Targets Tokyo
Faxai moves rapidly towards the northwestward at a speed of 17 kt along subtropical ridge positioned in the northeast. This track should be maintained over the next 24 hours, which will bring the typhoon closer to Japan. A significant change towards North-East is expected during Sunday. A direct impact near Tokyo area is possible in the night from Sunday to Monday.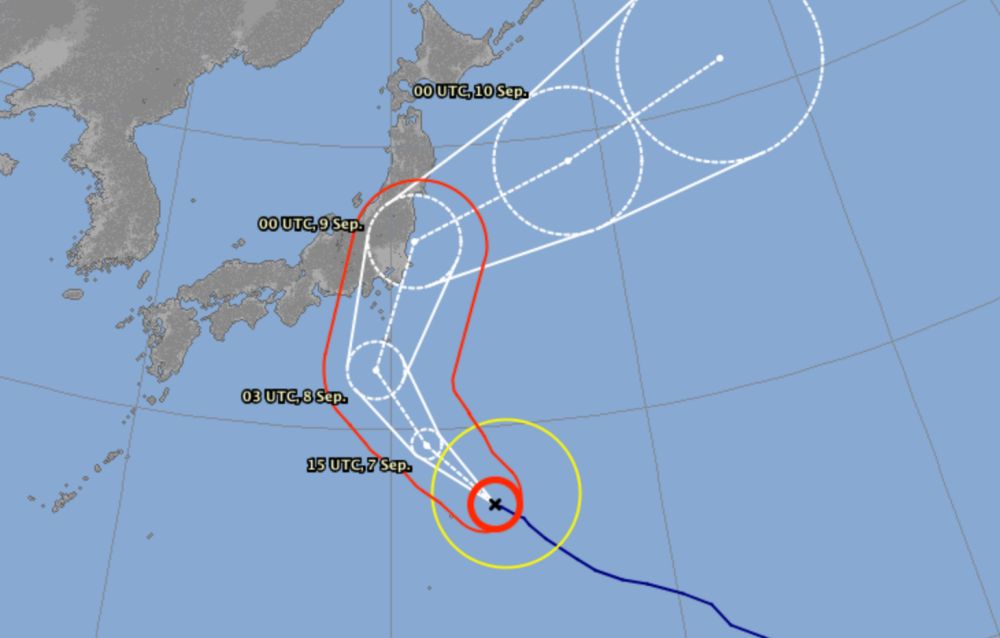 The human agencies CMRS Tokyo and JTWC, agree on this scenario. The level of confidence on this forecast is high, as the solutions proposed by the model guidance are poorly dispersed. If the risk of an impact seems important for Japan and its capital, it is necessary to take into consideration the error margin which is still high over 24h. The situation will have to be watched very closely ! An impact on a megacity like Tokyo does not happen every day.
PR
Source: RSMC Tokyo / JTWC