Typhoon Kammuri : Potential extreme threat to the Philippines
Typhoon Kammuri : Potential extreme threat to the Philippines
November 28, 2019: 06 UTC - The typhoon Kammuri evolving in the Western Pacific, left to become a powerful and virulent cyclone. The track forecasts are unfavorable for the Philippines.
Kammuri has become a typhoon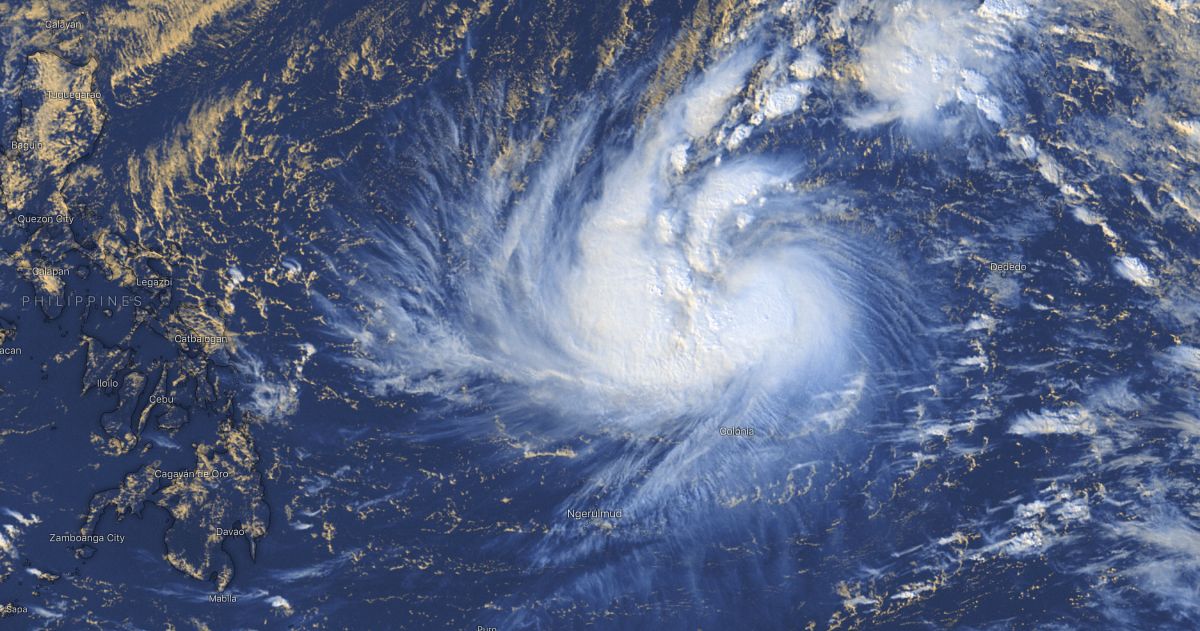 - Windy -
The cyclone situation is currently being monitored very closely in the Pacific Northwest. Indeed, Kammuri, which is expected to reach the typhoon stage, could be an extreme cyclonic threat for Philippines. The system is evolving under optimal environmental conditions to allow significant intensification over the next few days. It is not excluded that Kammuri succeeds in becoming a violent Super Typhoon in the first part of next week, according to the euro IFS global model.
The track of the system, which so far has been directed westward, is expected to fully recover northward. The transit of a thalweg creates a breach in the subtropical ridge, causing radical change. However, this ridge is expected to rebuild and push Kammuri back to westward, after a little stagnation. That's when the typhoon would become a serious threat to Philippines.
The Philippines under threat!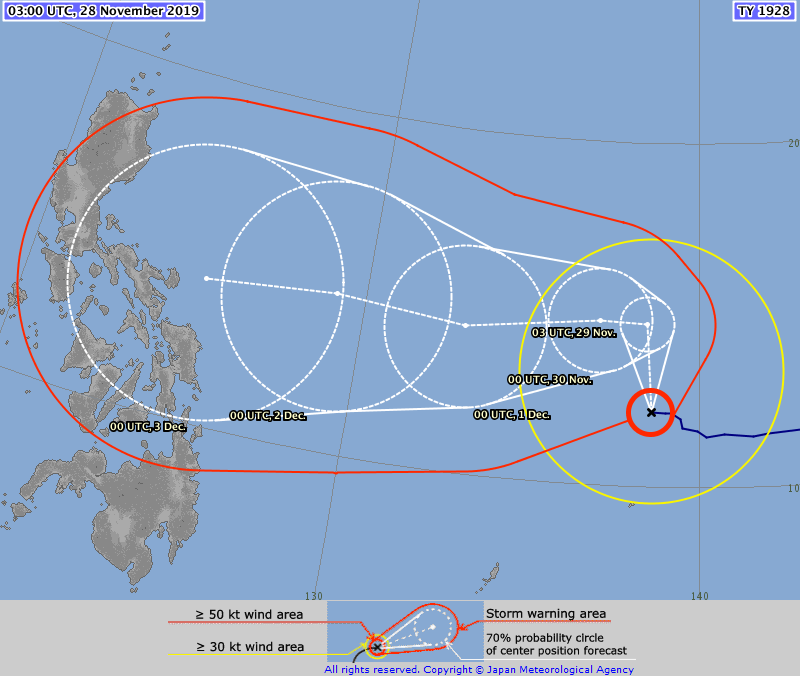 - RSMC Tokyo -
At the same time, Kammuri could experience a new phase of intensification. Human agencies (RSMC Tokyo and JTWC) agree on a particularly unfavorable scenario for Philippines, with a risk of direct impact by a cyclone of major intensity, currently estimated Tuesday or Wednesday. On the other hand, this scenario is still uncertain due to the northward track expected in the meantime. In any case, this system will be closely followed in the coming days.
PR