Typhoon Hagibis: imminent impact on Japan, Tokyo is getting ready
Typhoon Hagibis: imminent impact on Japan, Tokyo is getting ready
On 12/10/2019

at 10:38

In Cyclone
0 comments
October 12, 2019: 06 UTC - Typhoon Hagibis is on final approach to Japan. The impact is imminent and should take place in the coming hours on Honshu Island. The trajectory makes the cyclone should pass near or over the megacity Tokyo.
Final approach
It's D-Day for Japan that will be impacted by Typhoon Hagibis. The center of the system is no more than a hundred kilometers from the Japanese coast. The cyclone, which is tracked toward a mid-latitude trough, follows East Northeastward at 16 kt. On this track, a landfall over Honshu is expected in the next few hours. Hagibis seems to be following the same track as Faxai, with a center entering Tokyo Bay tonight.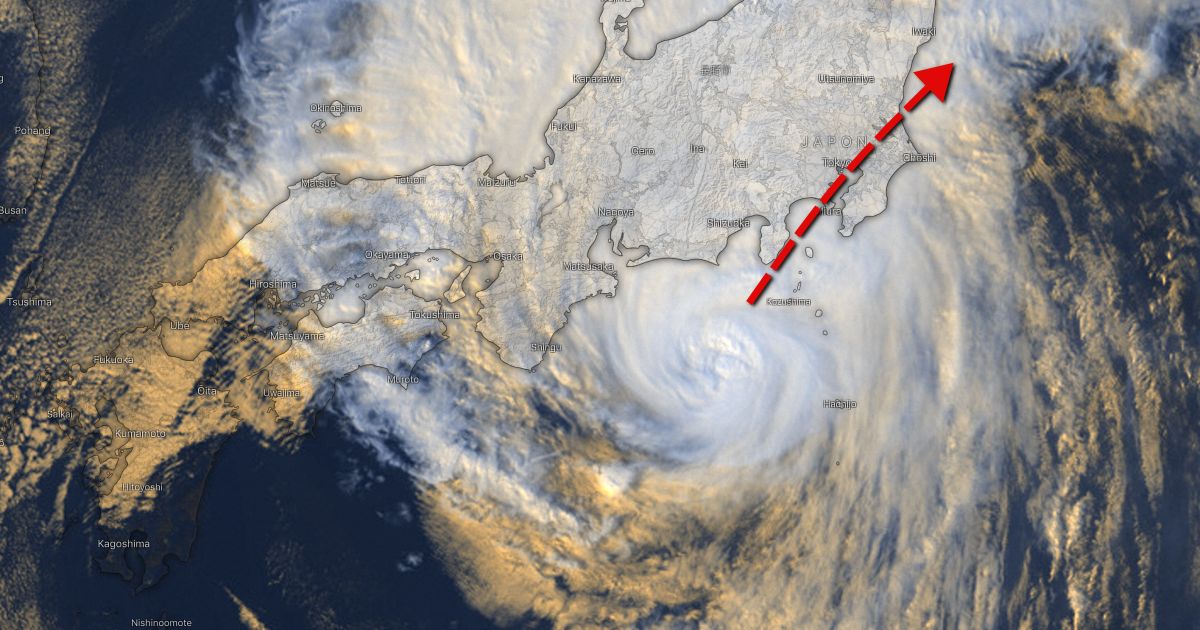 At the same time, the typhoon has weakened in the last 24 hours as predicted by global models. The RSMC Tokyo estimated the intensity at 85 kt (157 km / h) 10 min average at 04Z. This corresponds to gusts of 120 kt (220 km / h), which makes Hagibis a very dangerous phenomenon, despite the weakening. Weather conditions have deteriorated with increased wind and precipitation and will continue to increse until the passage of the core.
Tornado in Chiba
The cyclone should have an intensity equivalent to a category 1 or 2 at the moment of impact, which promises strong and destructive hurricane conditions for the areas concerned by the eyewall. It is therefore not excluded that the region of Kanto revive a situation simalary of the episode Faxai.
The JMA urges the population to follow closely the information published by local authorities to evacuate quickly and safely. Note that a tornado was observed in Chiba as shown in the video above.
PR
Source: RSMC Tokyo // JTWC