Tropical Storm MEKUNU heading to Arabian Peninsula
Tropical Storm MEKUNU heading to Arabian Peninsula
Cyclogenesis that was declared in Arabian Sea has as expected, resulted in the birth of the tropical storm MEKUNU. This is the second system of this 2018 North Indian cyclonic season. The Arabian Peninsula is in the line of sight of this system which is expected to significantly strengthen.
MEKUNU 2nd system of the 2018 cyclone season
Everything is happening as planned. The initially suspected area 92A was rapidly organized yesterday (Tuesday, May 22nd) to be finally baptized MEKUNU by the Cyclone Regional Specialized Meteorological Center (CMRS) of New Delhi last night.
This morning, this system evolving in the Arabian Sea was positioned at 11.00N and 56.00E, about 300km south-east of Socotra Island and 700km south-southeast of Salalah (Oman). MEKUNU was moving north-west at a speed of 11km/h.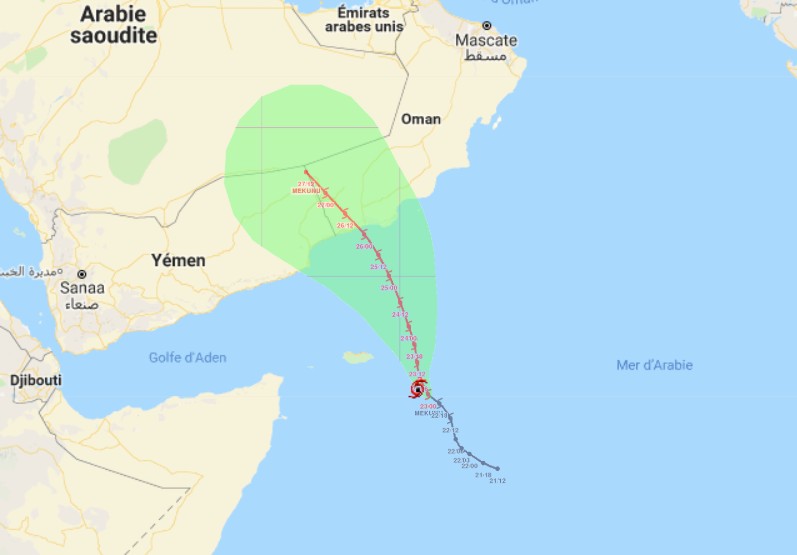 According to the RSMC, the central pressure was estimated at 994 HPa, the average sustained winds of the order of 45kt (83 km/h) associated with gusts of 55kt (exceeding 100 km/h).
Impact by 72TAU over Arabian Peninsula
Last data converge towards a further intensification of this system. MEKUNU is evolving under favorable environmental conditions (sea surface temperature between 29 and 31 ° C, weak to moderate vertical shear and good altitude divergence). The recent images show an improving satellite signature, with now an eye formation in center of the storm.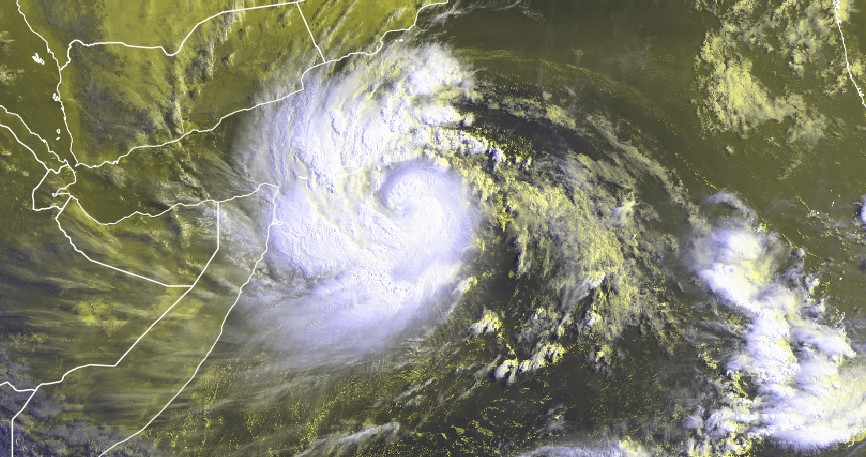 MEKUNU satellite imagery 2018 05 23 at 0330utc ©EUMETSAT
The RSMC continues to suggest that the system strengthens and reaches the very severe cyclonic storm stage (hurricane stage) in the next 24 hours. Landfall over Arabian Peninsula Saturday morning near Salalah (Oman) is currently envisaged, although there is still uncertainty with the final track forecast.
For now, a direct impact on both the southern coast of Oman or the southeast coast of Yemen is again possible.
PR