Tropical storm DORIAN will cross Lesser Islands Tuesday morning
Tropical storm DORIAN will cross Lesser Islands Tuesday morning
On 26/08/2019

at 15:25

In Cyclone
0 comments
August 26, 2019: 12:00 UTC - Tropical storm DORIAN, in North Atlantic bassin, is gradually strengthening. the storm will cross Windward Islands on Tuesday 27 at the start of the day near Saint Lucia. Martinique remains in YELLOW cyclonic warning.
DORIAN tracked directly Lesser Antilles
The Lesser Antilles closely follows the evolution of tropical storm DORIAN. The 4th system of the 2019 hurricane season, has strengthened slightly with an estimated intensity of 50 kt (95 km/h) by the National Hurricane Center. The phenomenon is struggling to grow rapidly and the convective activity is fluctuating. These difficulties to accelerate its intensification are probably due to a dry environment. In addition, DORIAN is a small storm, which makes it unpredictable because it is very sensitive to the slightest environmental change.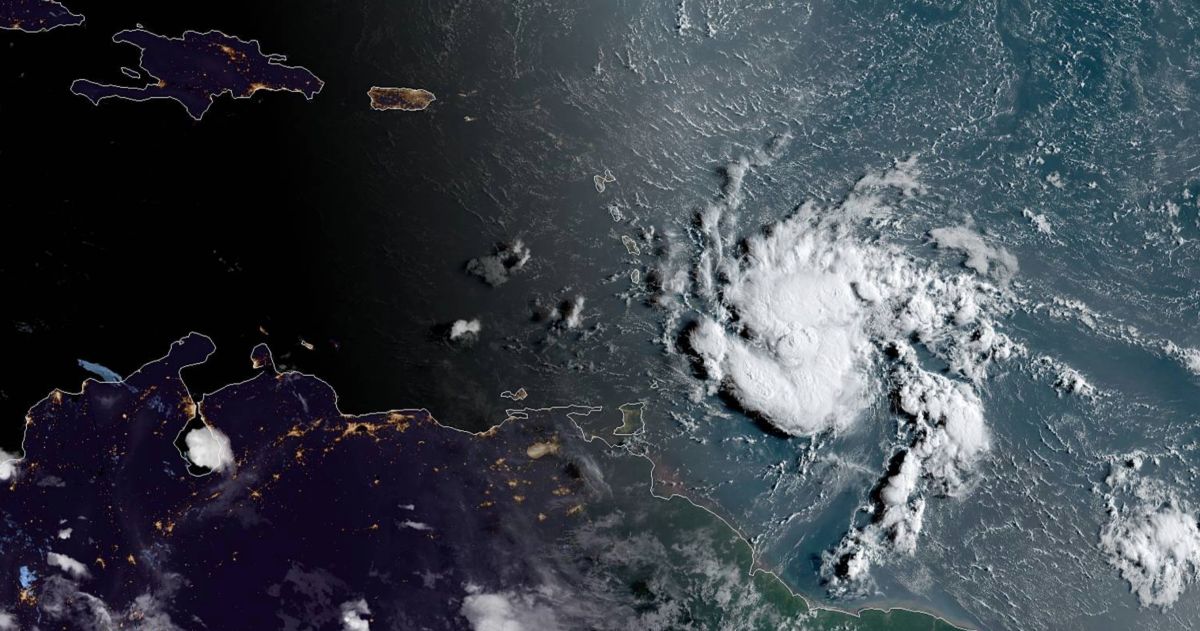 The storm track west northwest at about 22 km/h. The trajectory is expected to continue over the next few days, with a slight trend towards a North inflection. Barring surprises, DORIAN will cross the Lesser Antilles near St. Lucia probably Tuesday morning. Hard to know what will be its intensity at this time. The NHC indicates that the intensity forecast for this system is a big challenge.
The area of ​​Lesser Antilles that will be affected by the strongest winds is from Martinique to the Grenadines. A YELLOW cyclonic vigilance is underway in Martinique. A deterioration of the weather is expected from the night of Monday to Tuesday. If the future intensity of DORIAN is difficult to predict, the current scenario does not foresee a cyclonic condition on Martinique and St. Lucia. However, stormy weather are possible.
Hispaniola next target?
Subsequently, the storm could intensify and it is still possible that the hurricane stage is reached over Caribbean Sea. Landfall is expected on the south-east coast of Hispaniola in next 72h. Again, uncertainty about the intensity forecast is high and it is difficult to have a convincing scenario about DORIAN's power when the system crosses the Caribbean Sea.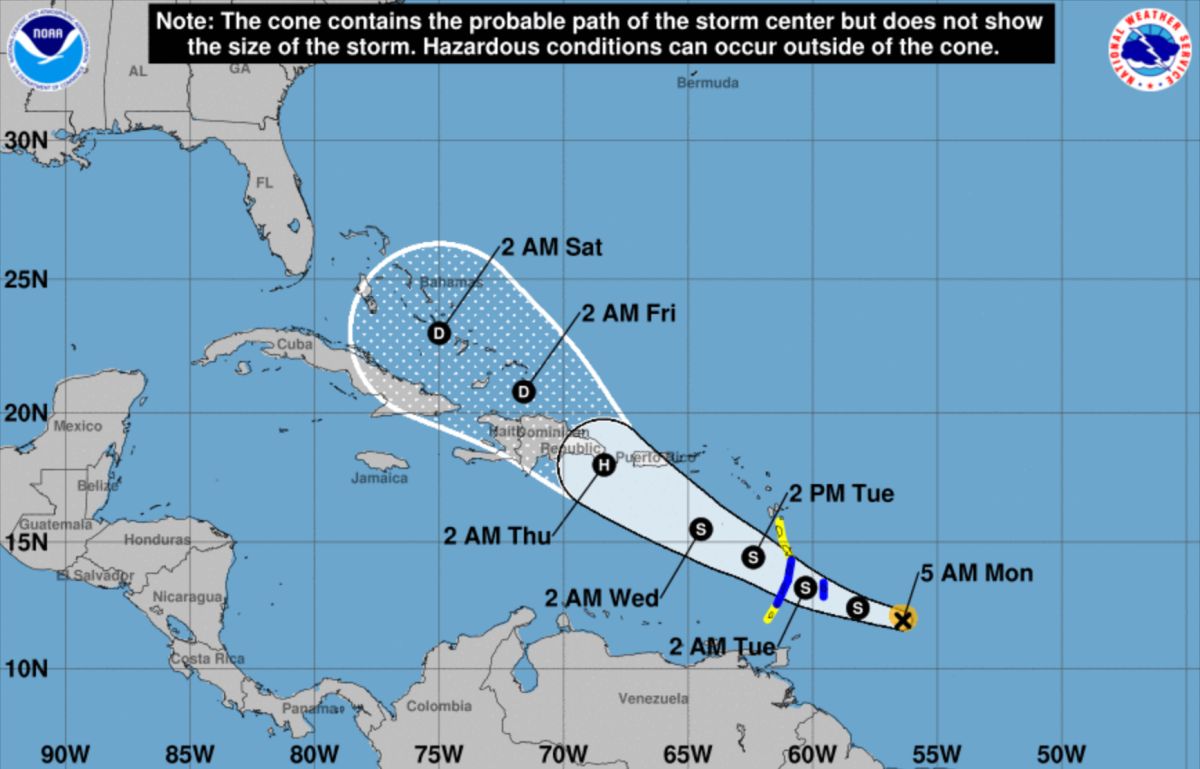 In any case, the situation must be followed very closely at first for the Lesser Antilles population. Then, in a second time for the Hispaniola people with a risk of landfalling with hurricane stage.
PR
Source : NHC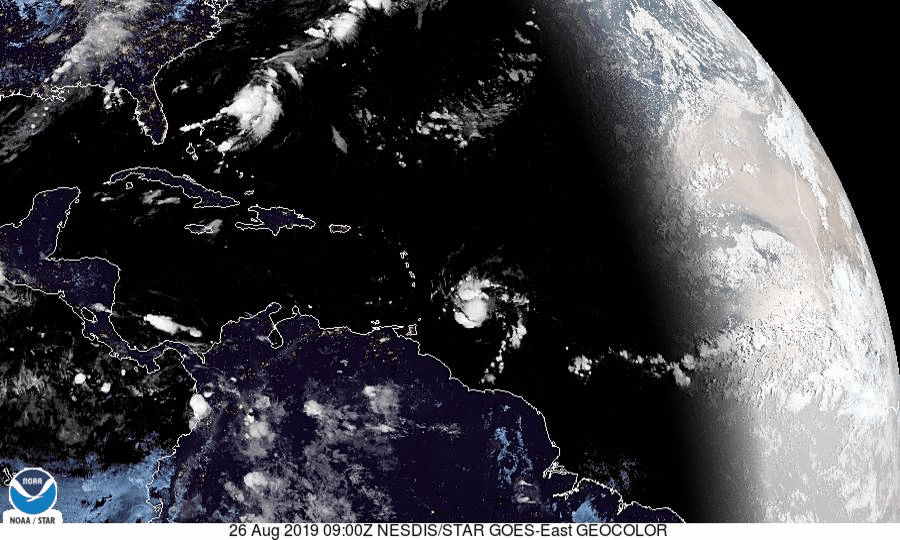 Tropical Storm DORIAN satellite loop - NOAA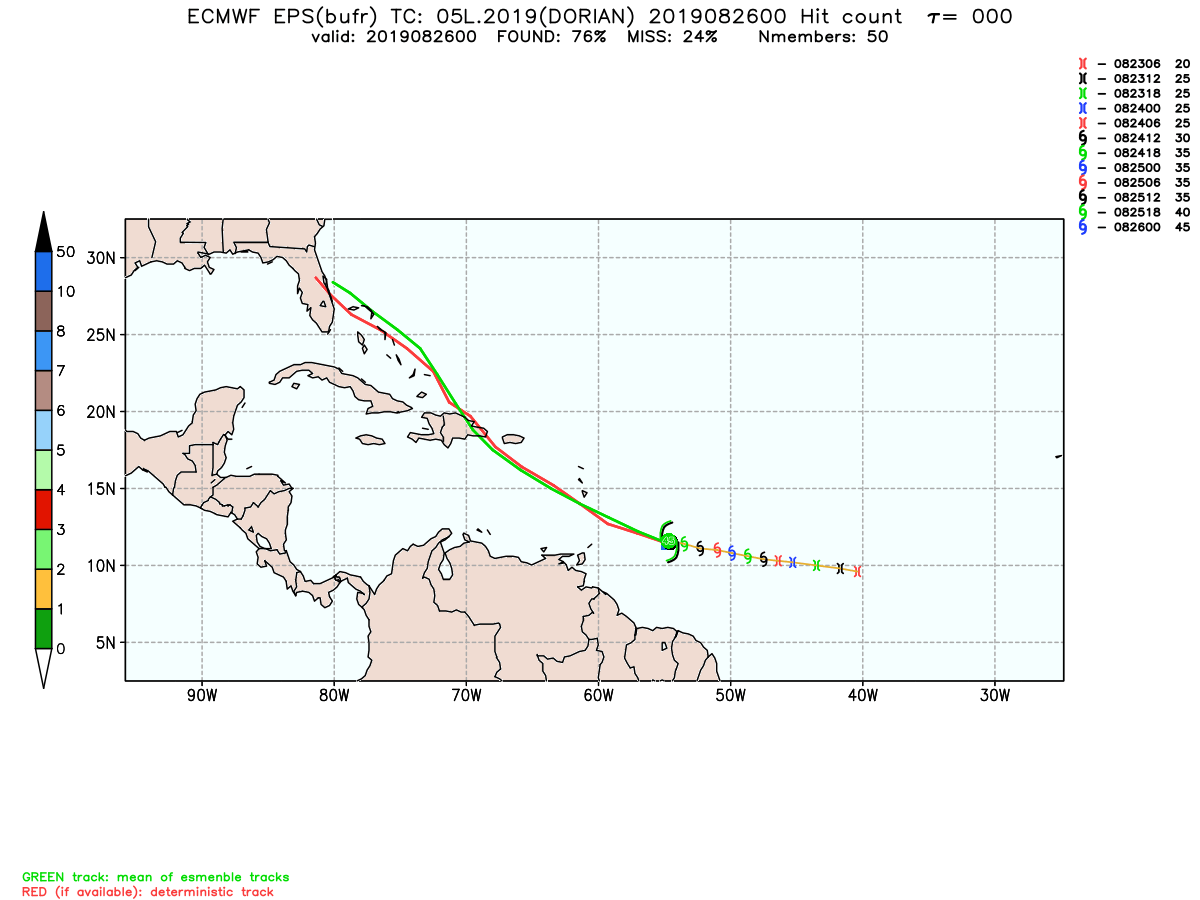 Track simulation by euro global model IFS - NOAA