Tonga directly impacted by tropical cyclone Tino
Tonga directly impacted by tropical cyclone Tino
On 18/01/2020

at 10:13

In Cyclone
0 comments
January 18, 2020: 06 UTC - Tropical cyclone Tino, which is evolving over southwest Pacific, is currently hitting the kingdom of Tonga. The system which passed near the main Fijian islands has been strengthened to reach category 3 on the intensity scale of the Southwest Pacific.
Direct hit for Tonga
Tino is a tropical cyclone which is currently evolving in the Pacific Southwest. At 05 UTC, the center of the phenomenon crossed the heart of the Polynesian archipelago of Tonga. Over the past 12 hours, Tino has strengthened to become a category 3/5 cyclone on the intensity scale of the Southwest Pacific. It is therefore a dangerous system which directly impacts Tonga at this moment with gusts which can approach 150 km/h. The environmental conditions are favorable to maintain or slightly intensify over the next 12 hours. However, an intrusion of dry air at the heart of the core could hamper the system.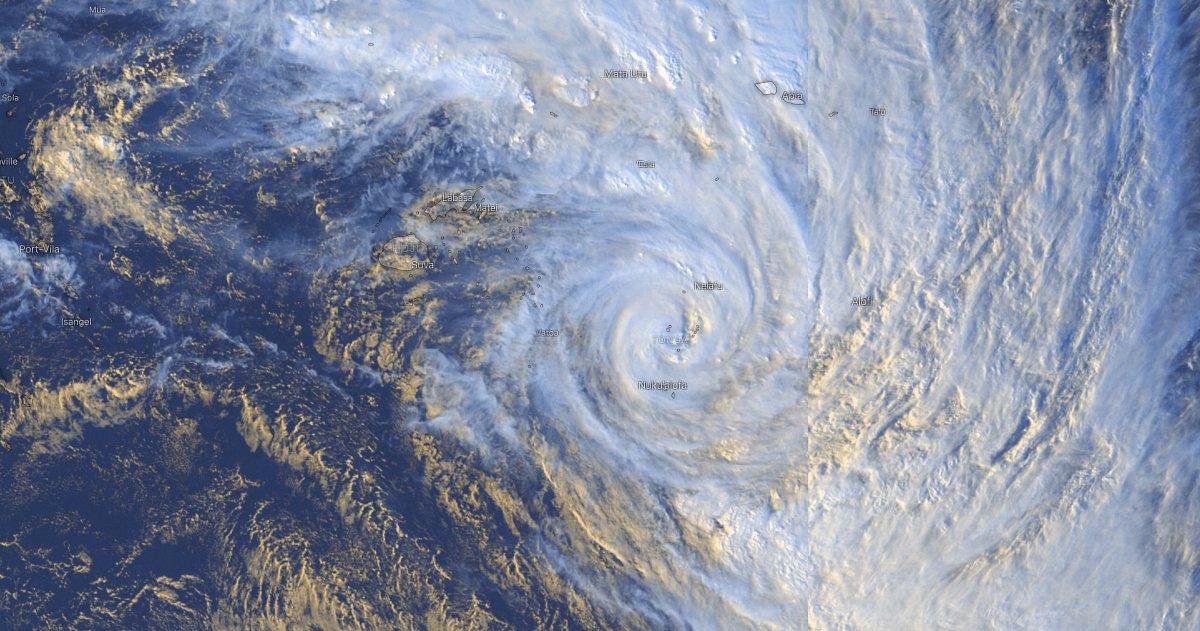 - Windy : Tropical Cyclone Tino // January 18, 2020: 05 UTC -
Tino follows a track towards the Southeast at a relatively fast speed of approximately 30 to 35 km/h, along the Western facade of the subtropical ridge. This track should continue over the next 24 hours until its extra-tropical transition. Subsequently, the system will encounter increasingly unfavorable conditions with colder waters. A weakening could start during the next 12 to 24 hours.
Second impact for Fidji this season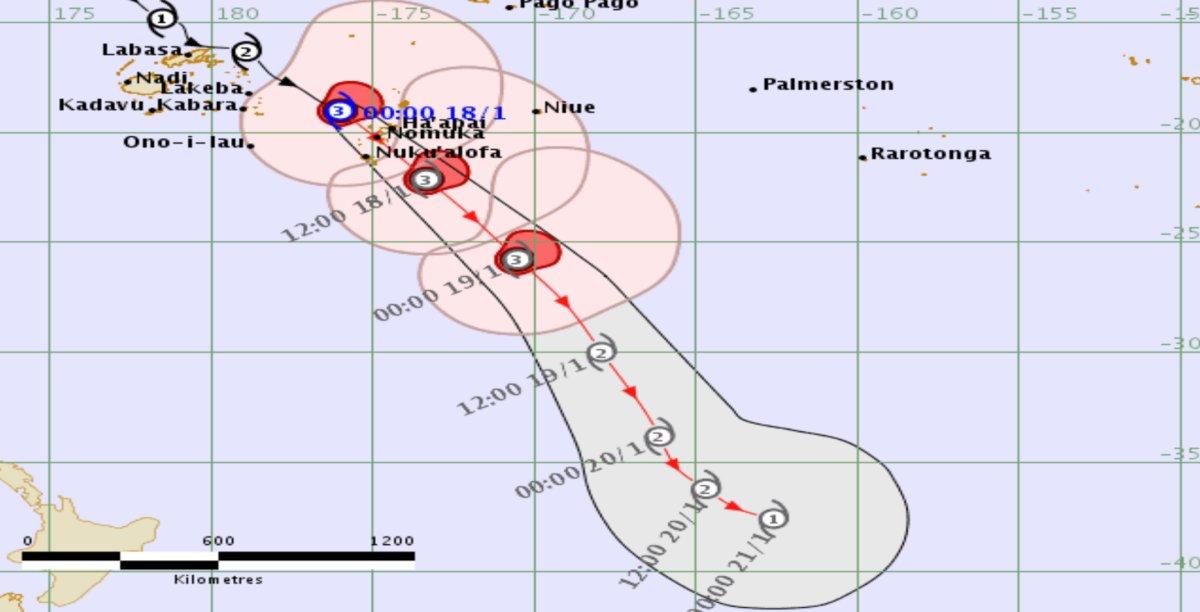 - RSMC Nadi -
Before crossing Tonga, Tino had passed near the main Fijian islands in tropical storm stage. It is the second cyclonic impact for Fiji during this 2019/2020 cyclone season after Cyclone Sarai at the end of 2019. For the moment, we have deplored two people who have disappeared in Fiji. Note that Cyclone Gita in February 2018 was the last significant cyclonic impact for Tonga.
PR