The powerful typhoon Lingling threatens the Korean peninsula
The powerful typhoon Lingling threatens the Korean peninsula
On 05/09/2019

at 13:42

In Cyclone
0 comments
September 5, 2019: 10 UTC - The eye of typhoon Lingling crossed the Japanese islands of Miyako. At the same time, the cyclone has strengthened and generates gusts of 240 km/h near the eye. The next target could be the Korean peninsula. A second storm called Faxai that could landfall over Japan is under surveillance.
Miyako Islands directly impacted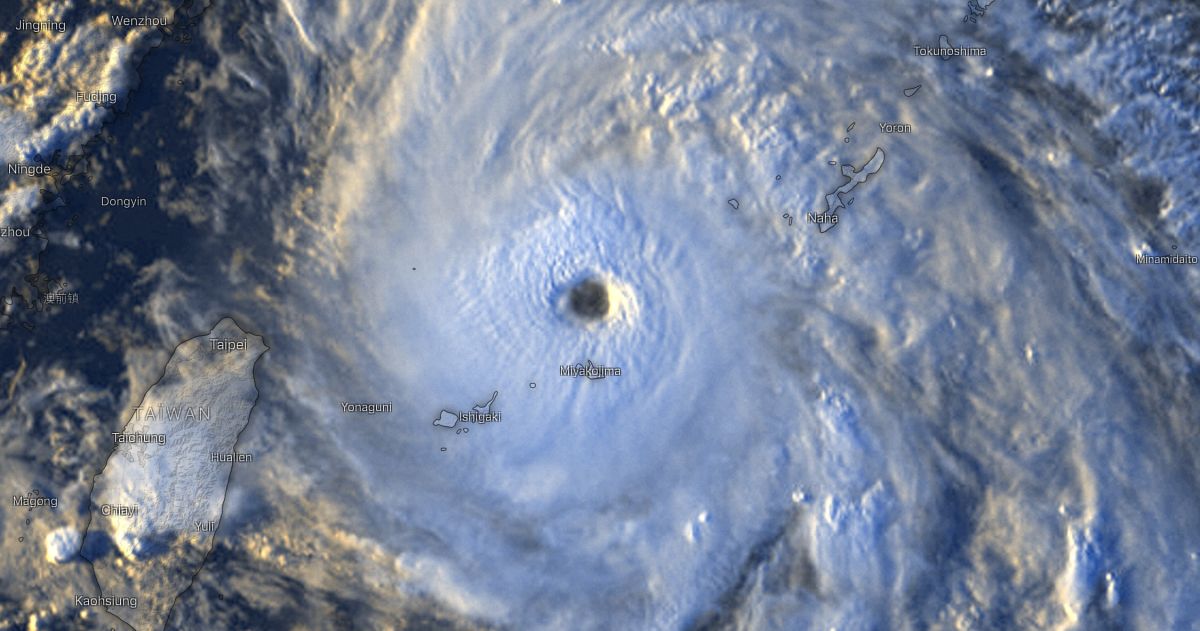 Cyclonic activity in the Pacific Northwest remains marked by Typhoon Lingling. The system as expected crossed the Ryukyu Islands this morning. The eye is directly passed over the Miyako. The islands are gradually emerging from the core of the typhoon. The cloud pattern has improved in this last hours. Latest images show a well defined eye in the center of the CDO.
According to Tokyo Cyclone Center, max winds near the eye are estimated at 90 kt (160 km/h) for gusts of 130 kt (240 km/h). This is equivalent to intense tropical cyclone stage or category 3 major hurricane on the Saffir Simpson scale. Lingling is a dangerous tropical cyclone that has directly impacted the Miyako Islands. The cyclone track Northward along the west periphery of the subtropical ridge.
Lingling toward Korean peninsula
Lingling will be sinking in the East China Sea in the coming days. From Friday, the typhoon should accelerate. It is expected to enter in Yellow Sea in early weekend. Forecasts continue to suggest a landfall on the west coast of South Korea or North Korea, during Saturday, September 7th. Lingling could maintain typhoon status until the landfall.
Finally, a tropical storm called Faxai, which is currently evolving east of the Mariana Islands, is under surveillance. The system, follows a Northwestward. It is expected to strengthen in the coming days and to become a typhoon. The Tokyo RSMC and the JTWC agree that the system could to landfall over Japan late this weekend or early next week.
PR
Source : RSMC Tokyo / JTWC