The Philippines directly impacted by Typhoon Vongfong (Ambo)
The Philippines directly impacted by Typhoon Vongfong (Ambo)
On 14/05/2020

at 10:40

In Cyclone
0 comments
May 14, 2020: 06 UTC
The 2020 Pacific Northwest typhoon season begins strong. Typhoon Vongfong, the first system of the season, hits the Philippines on the island of Samar and should cross the center and north of the archipelago.
The season starts strong in the Pacific Northwest
Typhoon Vongfong, which quickly reached the tropical cyclone stage, under the effect of favorable environmental conditions, hit directly Philippines. The eye of the cyclone landfall over the east coast of the island of Samar near San Policarpo at around 8.45 am (loc).
At the time of the landfall, Vongfong was a dangerous cyclone, generating near-eye gusts of around 115 kt (212 km / h) according to Tokyo CMRS. The areas crossed by the wall of the eye therefore experience severe cyclonic conditions.
8 to 9 impacts for the Philippines per season
Vongfong will continue its route over the center of the Philippines for the next 24 to 48 hours before crossing Luzon. A passage near the capital Manila is not excluded. The typhoon should lose intensity over the archipelago.
PAGASA warns of a possible storm surge over the coastal areas of northern Samar, Eastern Samar (east coast), Samar (west coast), Sorsogon, Albay, Catanduanes, Camarines, Camarines North, Quezon and Aurora . This phenomenon is the most dangerous associated with cyclones.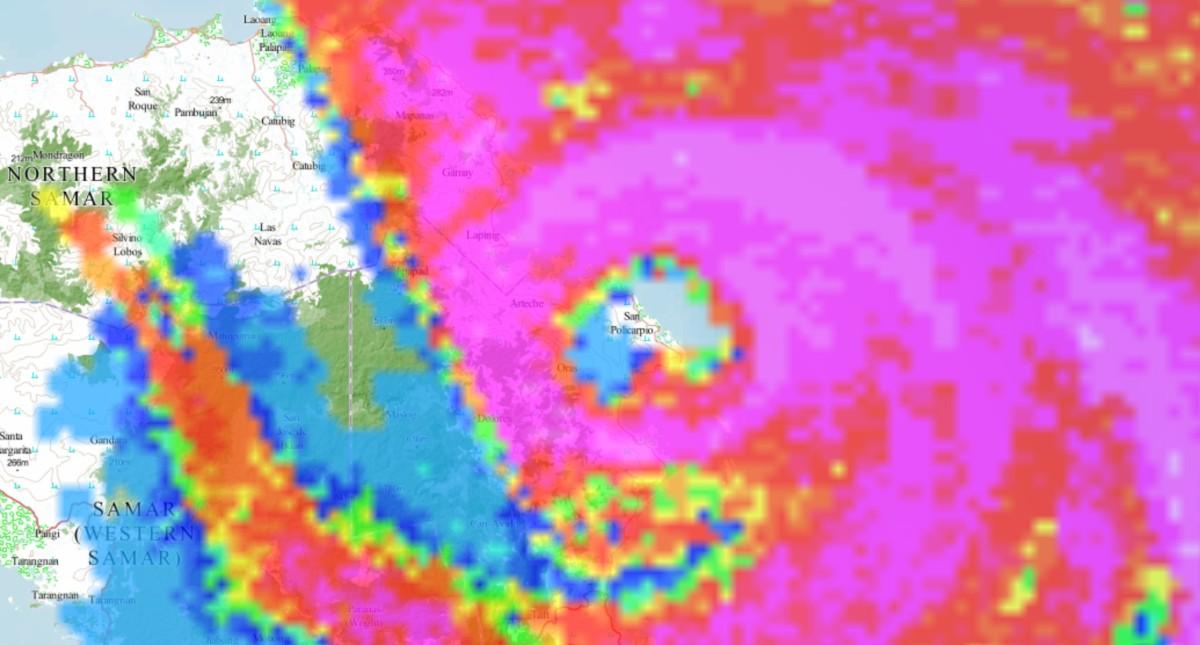 Note that the Philippines is one of the regions in the world most exposed to cyclones. The archipelago is regularly hit by strong typhoons. Haiyan in 2013 remains the most significant event of recent years. On average, 8 to 9 systems cross the Philippines per season.
PR