The next cyclonic storm Kyarr develops over Arabian Sea
The next cyclonic storm Kyarr develops over Arabian Sea
On 24/10/2019

at 10:04

In Cyclone
0 comments
October 24, 2019: 05 UTC - The cyclone activity is about to restart in the North Indian Ocean. Cyclogenesis is underway in the Arabian Sea and is expected to result in the next birth of Cyclonic Storm Kyarr.
Cyclonic storm Kyarr soon ?
As suggested yesterday, North Indian Ocean will wake up with an upcoming cyclone activity. The context is favorable for development of suspect area 97A in Arabian Sea. Latest satellite data indicates that a cyclogenesis is in progress. Cloud activity shows signs of consolidation and ASCAT data at 04:12 UTC shows a better organized low-level circulation with winds of 30 to 35kt in the southern quadrant.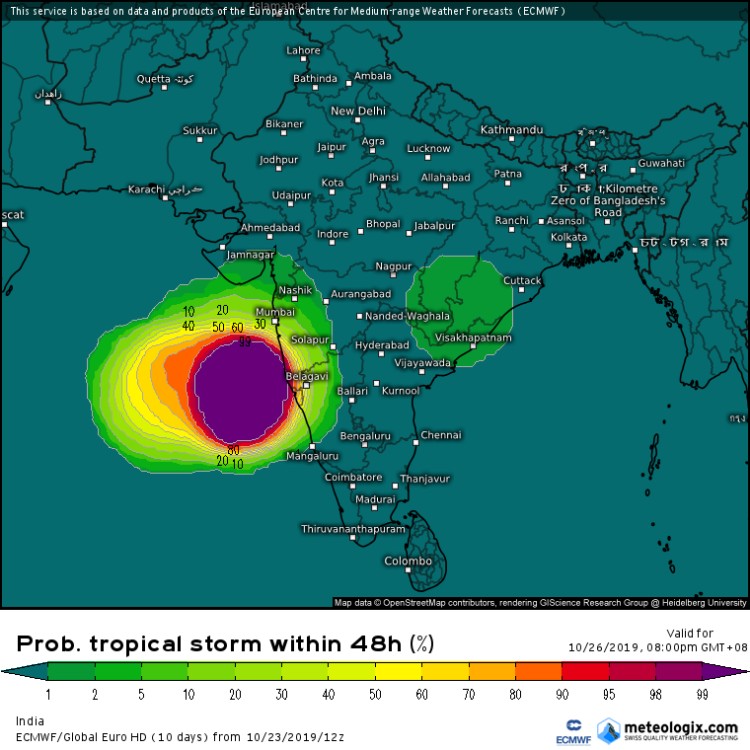 Environmental conditions are favorable to allow the continuation of increasing. The probability of this system reaching the cyclonic storm stage is very high for the next 48 hours according to the probabilistic data of the European center. It is very likely that this system will become the 4th storm named of this 2019 cyclonic season of the North Indian Ocean.
Track toward Arabian Peninsula?
There is a good agreement for the track forecast. The system is expected to stay off the west coast of india. From this weekend, futur Kyarr should to track towards westward and begin crossing the Arabian Sea from East to West and get closer to the Arabian Peninsula next week.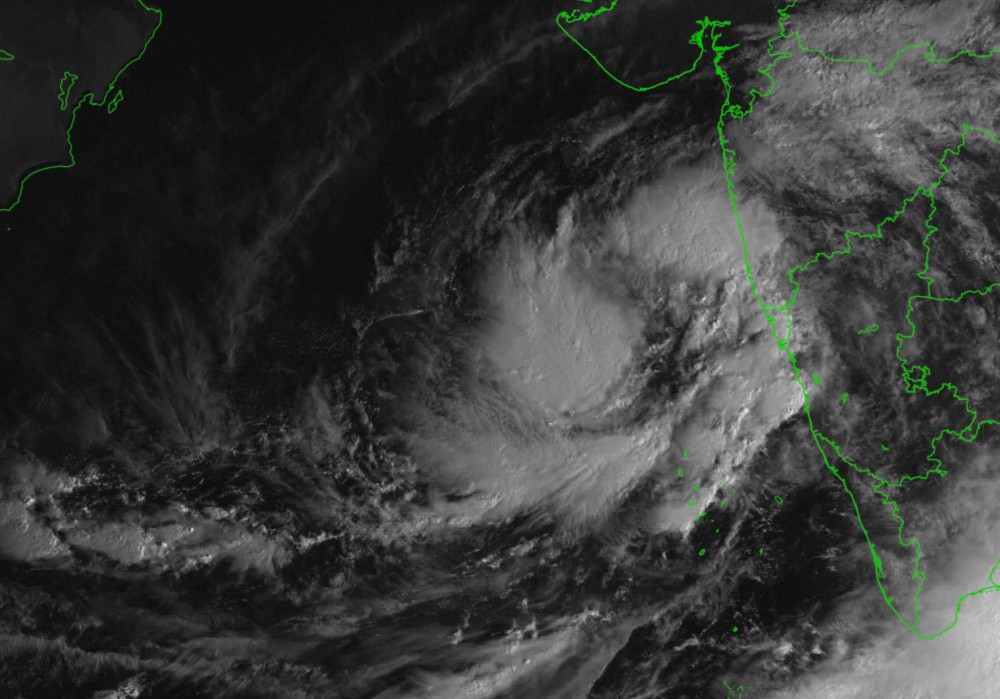 - IMD - Image INSAT3D
However, the global models diverge for the the intensity. Two scenarios are opposed, with euro models (IFS & Ukmo) which are very aggressive and US model (GFS) which is not expected a major cyclone. This difference is normal to the extent that for the moment it is a system still in a phase of cyclogenesis.
PR