Megacity of Mumbai under the threat of a possible tropical storm
Megacity of Mumbai under the threat of a possible tropical storm
On 02/06/2020

at 09:13

In Cyclone
0 comments
02 June 2020: 05 UTC
A tropical storm could emerge in Arabian Sea in the coming hours. The system would pose a potential threat to the west coasts of the Indian peninsula. A landfall near the megacity Mumbai (Bombay) is expected.
A threat to Mumbai (Bombay)?
The situation is currently under close surveillance in the Arabian Sea. A low (93A) could develop and evolve into a tropical storm. The main forecast models suggest significant development over the next 12 to 24 hours. European Center probabilistic data estimates that the risk of a tropical storm forming along the west coasts of India is high.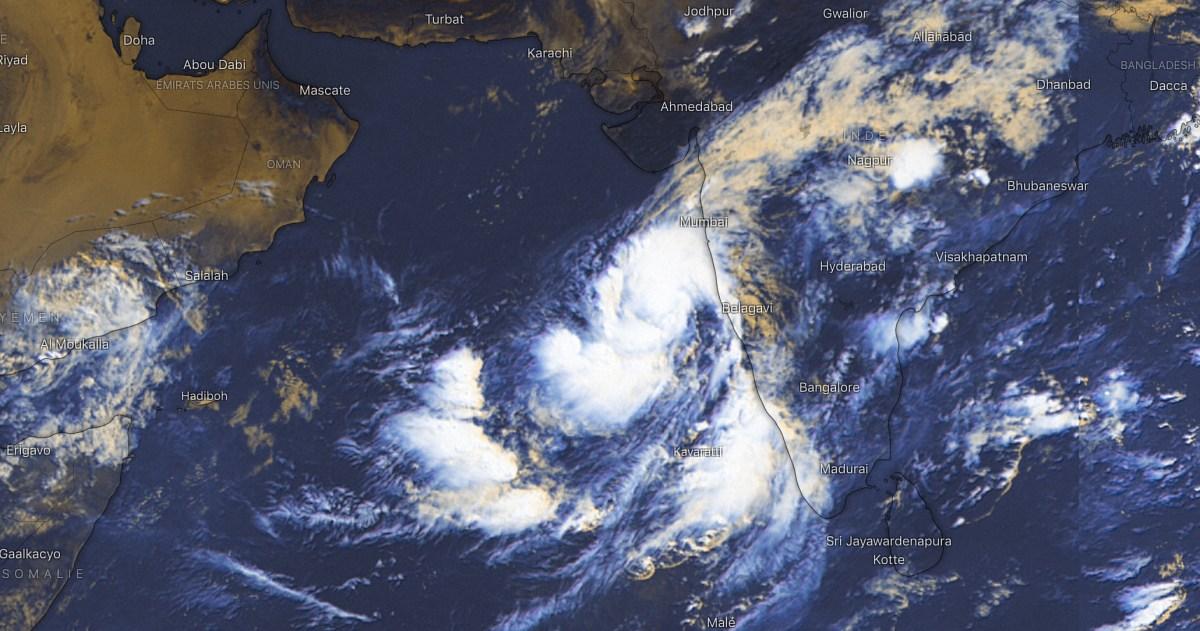 Latest satellite data shows clear signs of organization. The system evolves in an environment which should favor its intensification (in phase with an altitude high pressure, installation of outflow and SST to 30 ° c). On the other hand low level center seems still elongated on the last ASCAT data.
Future tropical storm Nisarga ?
Slow development is expected over the next 24h. At the same time, the system is expected to track northward to northeastward, along the ridge over India. On this track, a landfall on the Indian west coasts is possible near Mumbai (Bombay) during Wednesday. The system could land on the stage of a strong tropical storm or at the edge of minimal cyclone stage.
If the storm stage is reached, the system will be named Nisarga, name proposed by Bangladesh.
PR