The dangerous Typhoon Kammuri begins to impact the Philippines
The dangerous Typhoon Kammuri begins to impact the Philippines
2 December 2019: 06 UTC - The typhoon Kammuri that evolves in the Pacific Northwest will hit the Philippines head on. The cyclone that is strengthening is expected to cross the next few hours the central part of the archipelago.
Typhoon Kammuri strengthens before impact
The cyclonic news of the day is the typhoon Kammuri (Tisoy) heading straight for the Philippines. The center of the cyclone was located this monday morning to 04 UTC at less than 100 km from the coast of Samar Island. The conditions on this island have frankly deteriorated as shown in the video above captured in Gamay. Kammuri track Westward at about 12kt, surfing on the subtropical ridge.
The system evolves in environmental conditions that are conducive to reinforcement. The shear that bothered him a few days ago has now weakened, while at the same time, the divergence is solid. According to the Tokyo Cyclone Center (RSMC), Kammuri is now a dangerous tropical cyclone generating 10-minute average winds of around 80kt, associated with gusts at 115kt.
Kammuri will cross the Philippines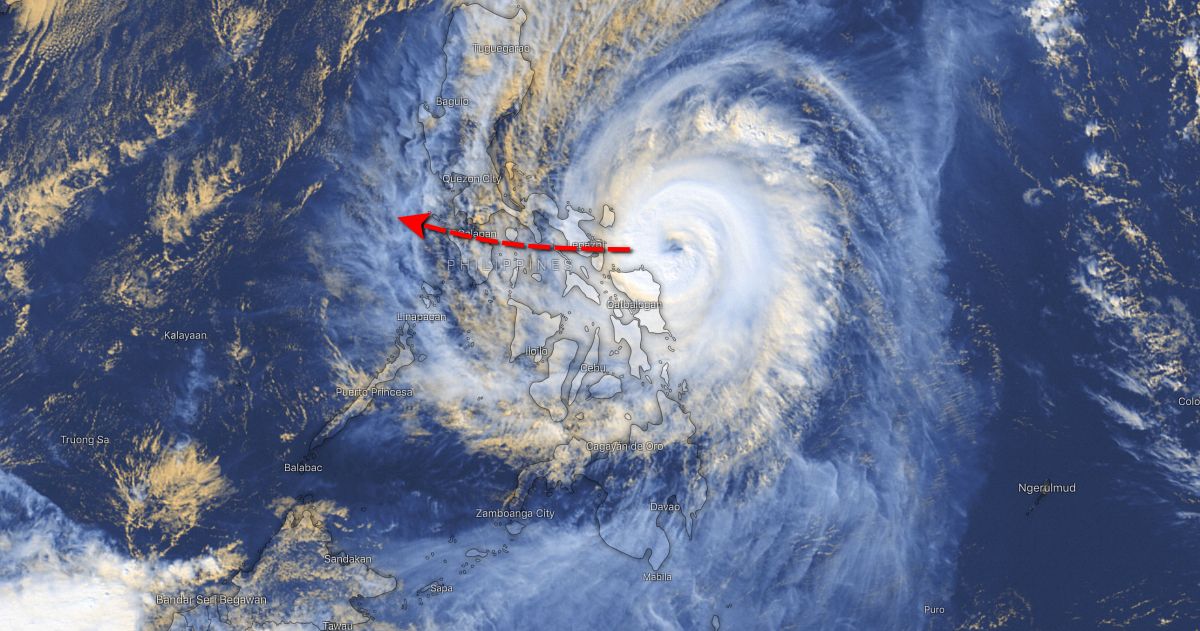 On this track that will continue beyond the next 72h, the typhoon will directly impact the central Philippines in the coming hours. The center of the system will cross the Bicol peninsula tonight while the system will be at its maximum intensity. Subsequently, he should leave the archipelago in the night from Tuesday to Wednesday after weakening in contact with the archipelago. Evacuation is in progress, particularly in the Bicol region, which will be the cyclone's impact point.
PR