Storm Lorenzo could become a large and powerful hurricane
Storm Lorenzo could become a large and powerful hurricane
September 24, 2019: 11 UTC - The tropical storm Lorenzo evolving in the North Atlantic has the potential to become a major hurricane in the coming days. If any risk to Lesser Antilles seems to be ruled out, it could eventually get closer to the Azores.
Potential to become a large and powerful system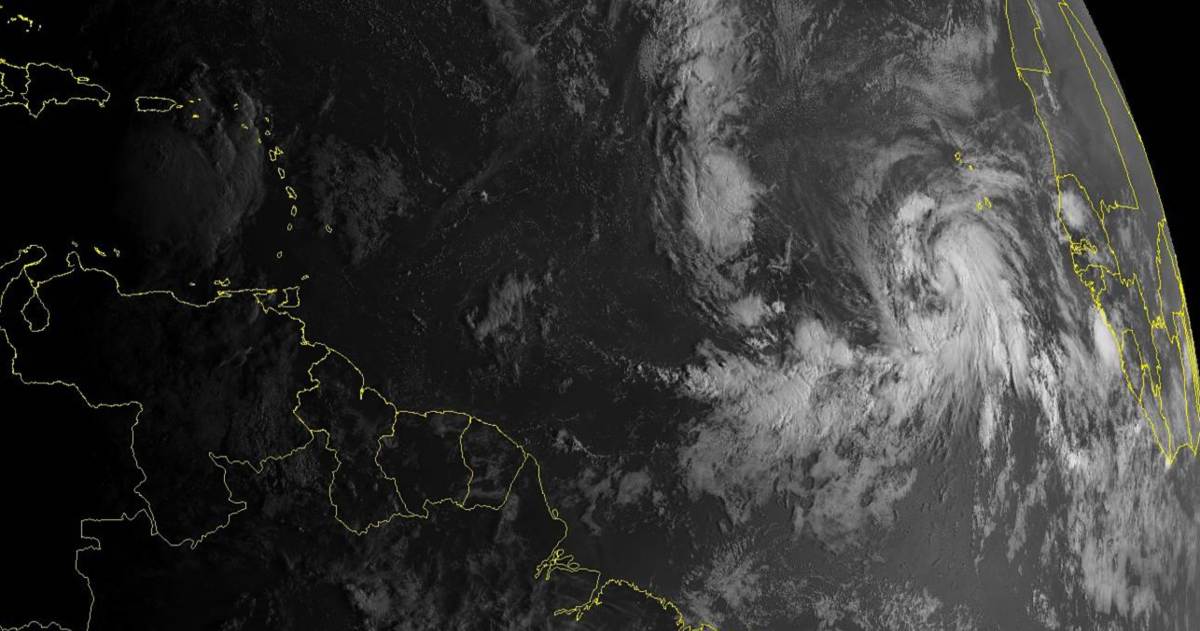 Lorenzo is the 12th system named for this 2019 hurricane season in the North Atlantic. The phenomenon is associated with a very aesthetic cloud organization, marked by the presence of a small core surrounded by large spiral clouds. Maximum winds sustained over 1 min are estimated at 55 kt, which corresponds to tropical storm stage. The center of this system is located in southwestern Cape Verde and the minimum central pressure is 999 hPa.
Lorenzo may be interesting to follow. Global models as a whole suggest that it has the potential to become a large and powerful cyclone. Environmental conditions look favorable to allow the phenomenon to become a major hurricane in the coming days. Moreover, the recent evolution of the cloud pattern of Lorenzo may be a sign of future rapid intensification.
A parabolic track pattern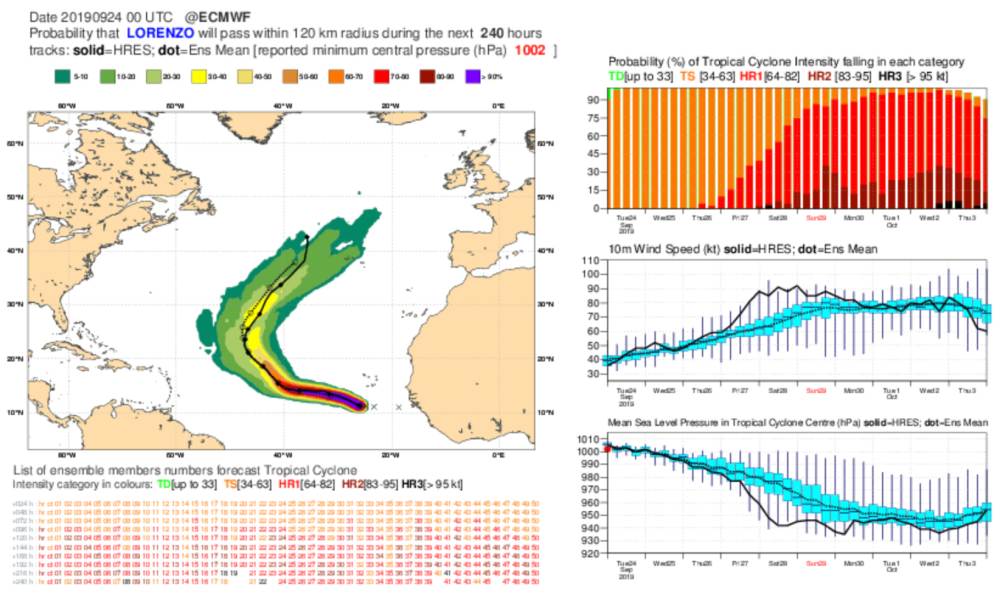 There seems to be a good consensus for a parabolic track that would allow the Lesser Antilles to stay away from Lorenzo. If it is too early to advance, it may be that the system is moving closer to the Azores archipelago next week. However, this scenario is only a distant hypothesis that can still be largely modified by then.
PR
Source: NHC / NOAA