Storm DORIAN could become a hurricane and threaten Florida
Storm DORIAN could become a hurricane and threaten Florida
August 28, 2019: 07 UTC - Tropical storm DORIAN crossed Southern Lesser Antilles Tuesday morning. The system caused heavy rains and floods on Martinique. DORIAN now skirts the Lesser Antilles and heads to Puerto Rico. It could become a hurricane and threaten Florida.
Heavy rain over Lesser Antilles
The tropical storm DORIAN has as expected crossed Southern of the Lesser Antilles, in the morning of Tuesday 27 August. The supposed center of the system has transited near St. Lucia. The storm produced heavy rain on Martinique, causing flash floods. According to Météo-France, it was raised 130mm at Fonds Saint Denis, 115mm at Ducos and 80mm at Fort de France during Tuesday.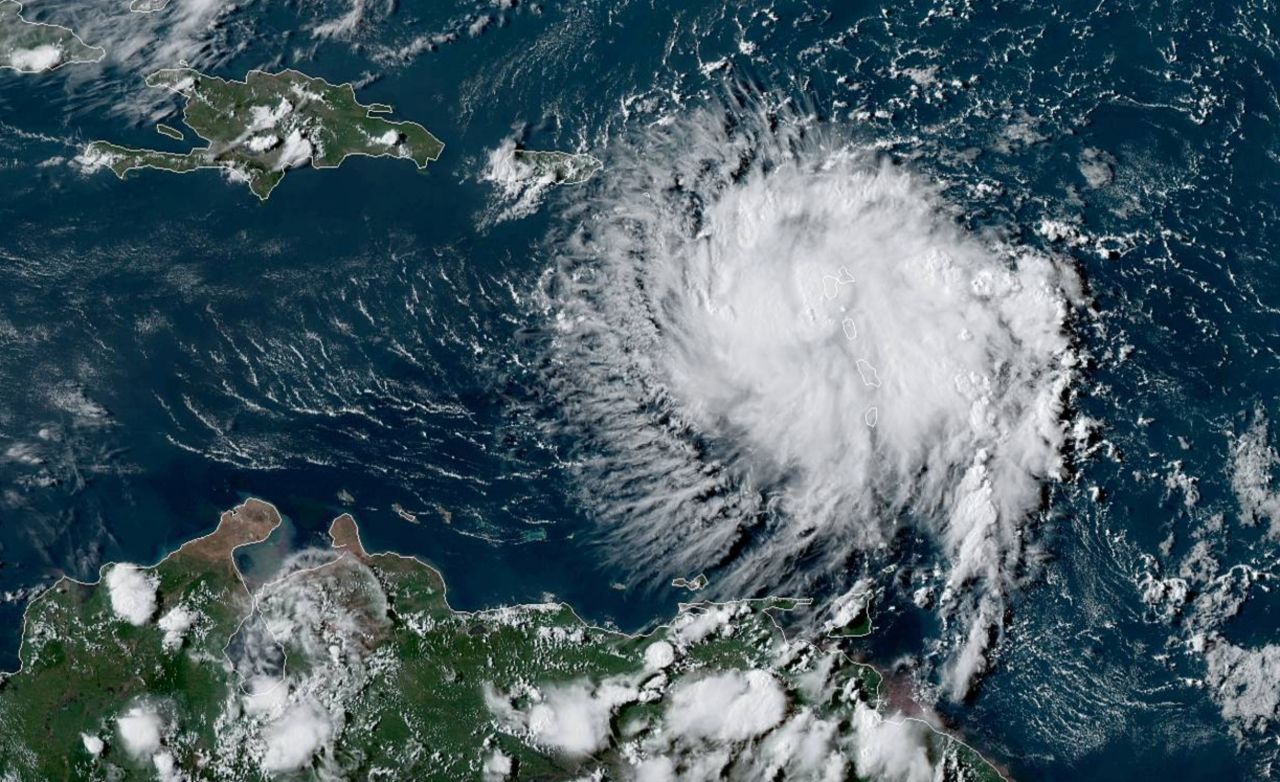 DORIAN is now evolving over Caribbean Sea, while following a much more northern track than originally forecasted. The system runs along West of Lesser Antilles and continues to bring a humid and moisture flow over the islands. DORIAN has turned toward the northwest and is heading toward Puerto Rico.
DORIAN toward Puerto-Rico and Florida ?
At 06 UTC, Tropical Storm DORIAN was located near latitude 16.3 North, longitude 63.4 West and track toward northwest near 11 kt. According NHC forecast track, the storm will impact Puerto Rico and U.S. and British Virgin Islands later today. DORIAN strengthened slightly on the last hours with maximum sustained winds near 50 kt. DORIAN could to be near hurricane stage when it affect Puerto-Rico. A tropical Storm Warning is in effect for Puerto-Rico, Vizques, Culebra, US Virgin Islands, British Virigin Islands and Dominican Republic from Isla Saona to Samana.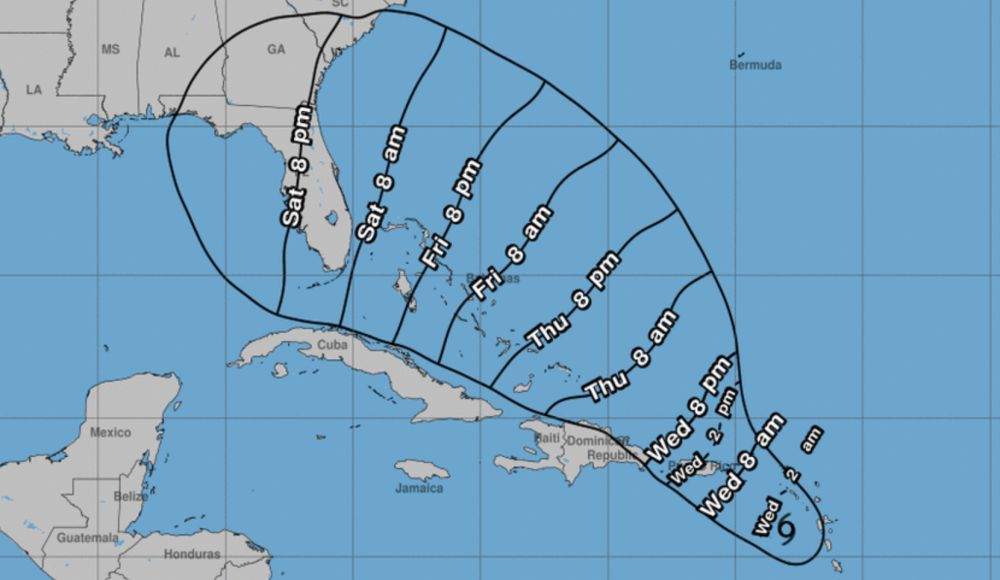 Latest National Hurricane Center intensity forecasts are more aggressive. DORIAN is expected to re-strengthen late this week and this weekend while passing near or to the east of the Turks and Caicos and the Bahamas. It is also suggested that DORIAN could to reach hurricane stage before a potential landfall over Florida. But there is a high uncertainty about intensity forecasts due to unstable global models. DORIAN is definitely a very complicated system to follow.
PR
Source : NHC