Powerful Super Typhoon Hagibis toward Japan and Tokyo
Powerful Super Typhoon Hagibis toward Japan and Tokyo
October 10, 2019: 05 UTC - The Super Typhoon Hagibis makes resistance by maintaining a particularly high intensity. The powerful cyclone continues to head to Japan and a direct impact on Honshu and the Tokyo metropolitan area during this weekend is expected.
Hagibis still powerful and impressive
The Super Typhoon Hagibis continues to be at the heart of the cyclonic news in the Western Pacific. The system has maintained a remarkable 140 kt (260 km / h) sustained wind speed over recent hours, producing gusts of 170 kt (314 km / h). Hagibis is still a violent tropical cyclone that has presented all night an impressive satellite pattern, with an eye of incredible purity.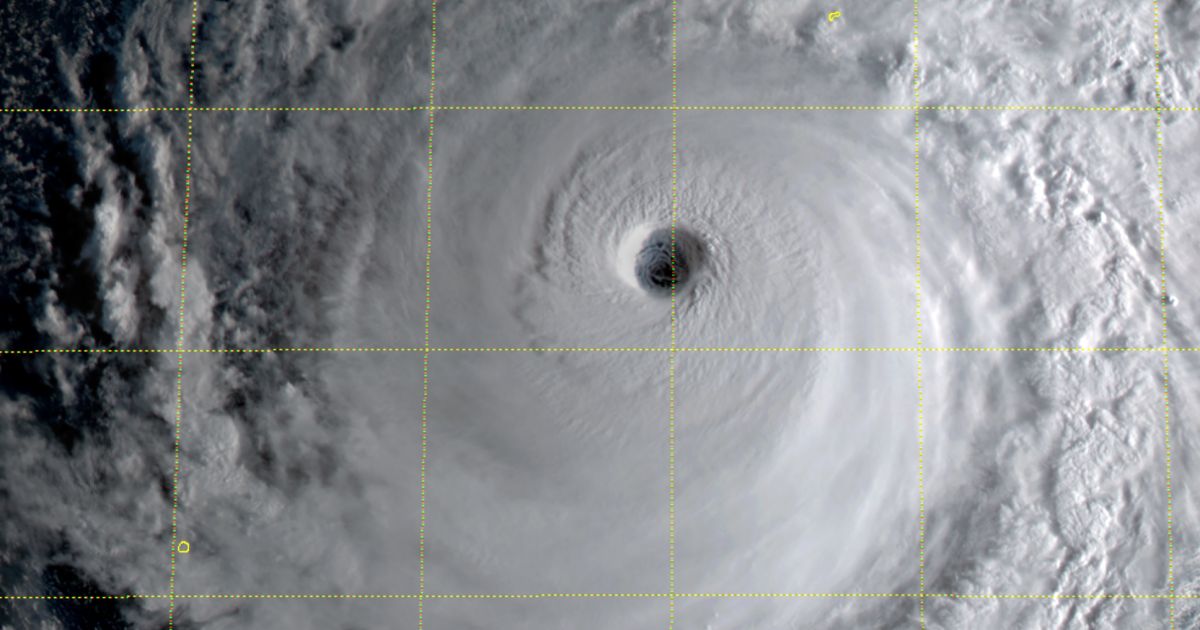 The favorable environmental conditions that have allowed the maintenance of such intensity should gradually deteriorate, leading to a slow decrease. But this loss of power would not be enough, to allow Japan to avoid a severe cyclonic episode. According to the human agencies (RSMC Tokyo and JTWC), it is not excluded that Hagibis resist and maintain the intensity of a cyclone equivalent to a category 3 on the Saffir-Simpson scale, at the moment of impacting Japan.
Tokyo on the typhoon road?
With such a force, the areas concerned by the core, could experience violent and potentially destructive winds conditions. In addition, all major global models now agree to landfall on Honshu. Even the GFS model, which was the easternmost in its track simulations, seems to align with the IFS and Ukmo Euro models, which had a direct impact on Japan from the start. For now, the models suggest a landfall Saturday or in the night from Saturday to Sunday.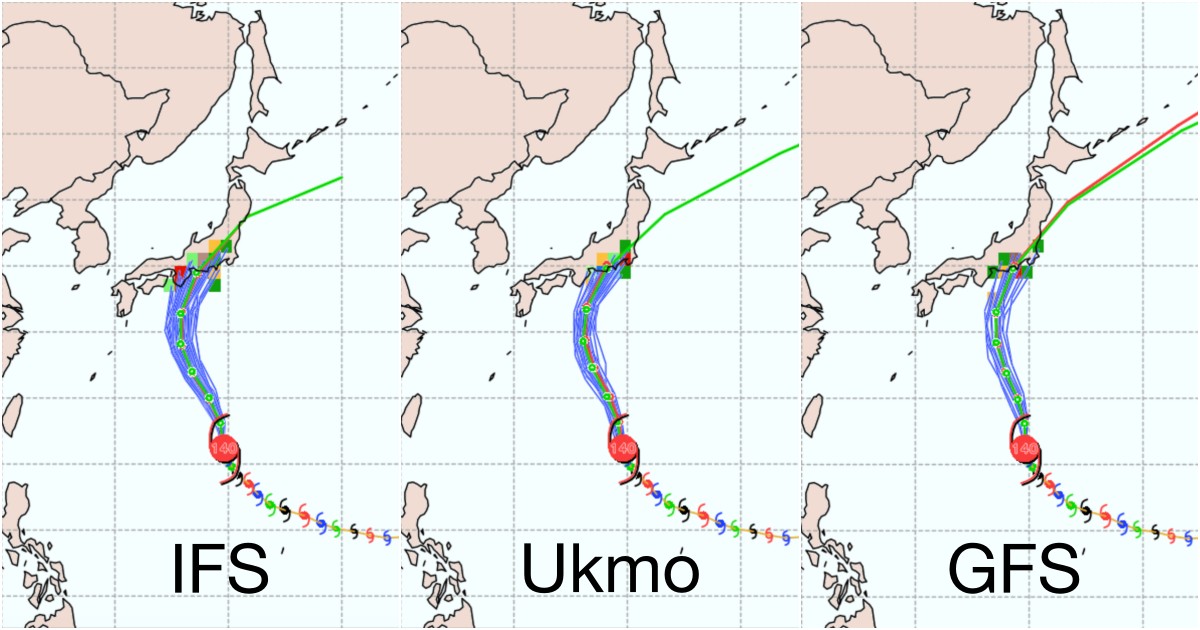 The area of ​​potential impact is still large. For the moment, the trajectory beam indicates a point of impact that would be between Wakayama and Chiba. Forecasts will be refined as the cyclone approaches Japan. Note that Tokyo could end up on the track of Hagibis. A possible category 3 which crosses the most populated agglomeration of the world, is a situation which would probably be unprecedented. The JMA invites the population to prepare today for the arrival of the typhoon.
PR
Source: RSMC Tokyo // JTWC // NOAA