Powerful Super Typhoon Hagibis is a serious threat for Japan
Powerful Super Typhoon Hagibis is a serious threat for Japan
October 8, 2019: 06 UTC - The powerful Super Typhoon Hagibis crossed the Mariana Islands last night. He is now heading for Japan with a possible impact this weekend.
Hagibis weakened slightly
The Typhoon Hagibis, which has become a powerful Super Typhoon as expected, crossed the Mariana Islands last night. The eye of the cyclone passed near the volcanic and uninhabited island of Anathan at 15 UTC. The island probably experienced violent and extreme hurricane conditions. The island of Saipan, which had suffered badly from the violent Typhoon Yutu last year, remained outside of the dangerous core of the cyclone.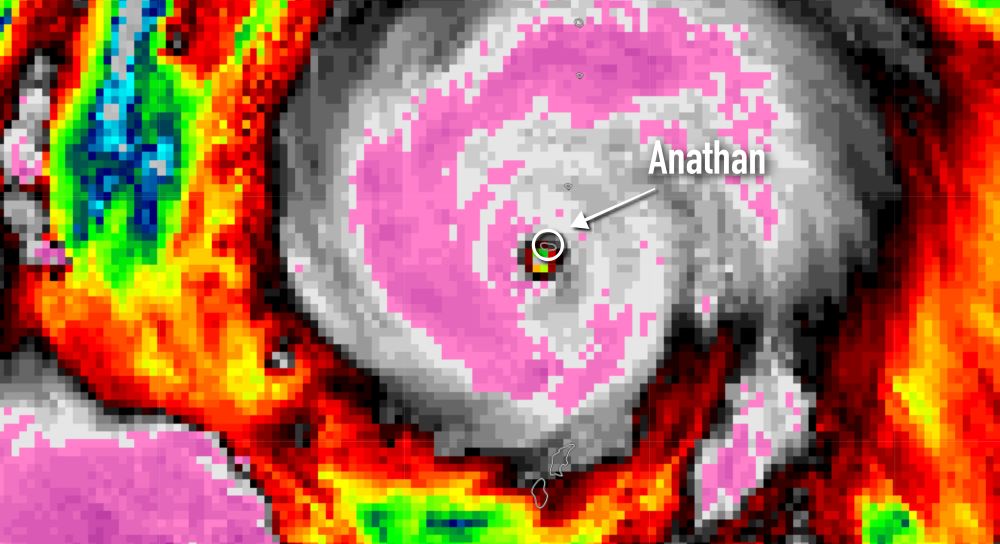 Hagibis has reached an intensity of 140 kt yesterday between 12 UTC and 18 UTC according to the JTWC, the equivalent of a hurricane category 5 on the Saffir-Simpson scale. But, it weakened slightly in the last hours due to a classic eyewall replacement (ERC). This phenomenon which concerns intense cyclones, is characterized by the erosion of the intiail eyewall, replaced by a new. During this process, the cyclone weakens or ceases in intensity, before a new intensification phase when the ERC is completed.
A threat to Japan is emerging
A re-intensification is therefore likely, which could allow Hagibis to reach a second peak of intensity in the next 24 hours. Subsequently, a gradual weakening is expected, due to a deterioration of the divergence. At the same time, the typhoon is taking a track that will bring it closer to Japan. A weakness in the subtropical ridge will lead to an accentuation of the the Northwestward track before a sharp turn towards the East Northeastward.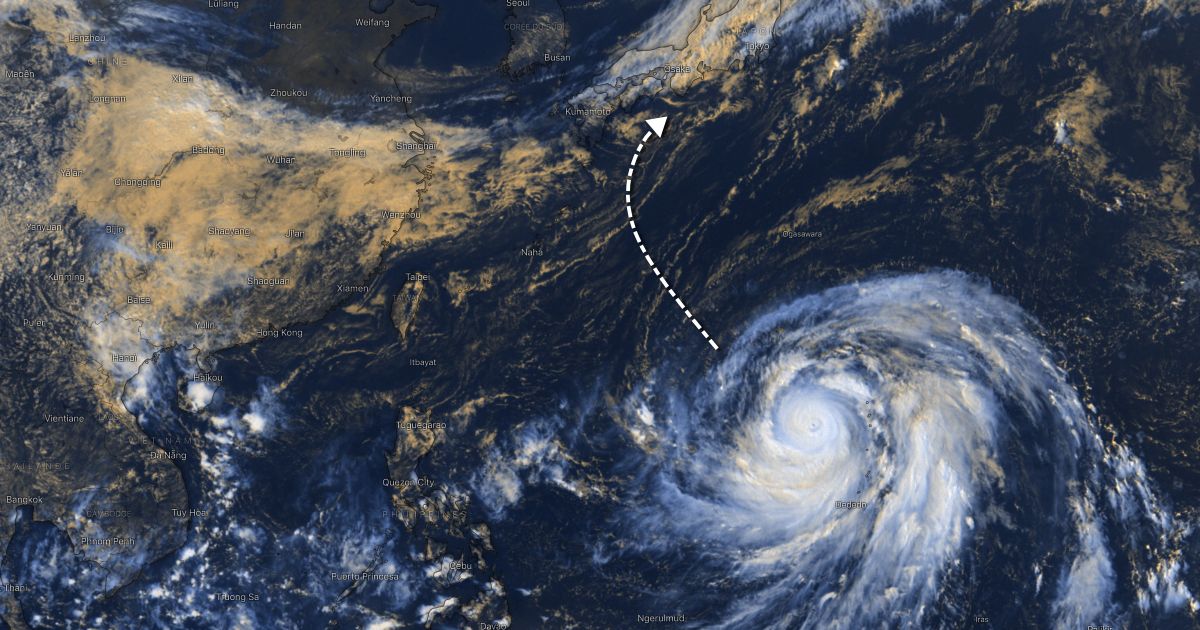 The global models agree on this scenario with just a few difference with the East-North East turn. The main models (IFS, GFS and UKMO) suggest a high probability of landfall over Japan. The impact are has yet to be determined, because the margin of error at + 96h is high. For the moment, the track forecast, presents some similarities with Faxai who had slammed recently the area of ​​Tokyo. To be continued...
PR
Source : RSMC Tokyo // JTWC // RealEarth