Maximum alert for the West Indian coasts hit by Nisarga
Maximum alert for the West Indian coasts hit by Nisarga
03 June 2020: 05 UTC
The coastal regions of western India will be directly impacted by Nisarga. The landfall point should be located south of Mumbai (Bombay). This is only the third direct impact for Maharashtra​ since 1891.
Nisarga has gained in intensity
Nisaraga, which evolves in Arabian Sea, hits the western coasts of the Indian peninsula. The center of the system is making landfall at Maharashtra state in the Raigad district. On satellite imagery, an eye is visible in the center of the main convection, a sign of continued intensification before impact.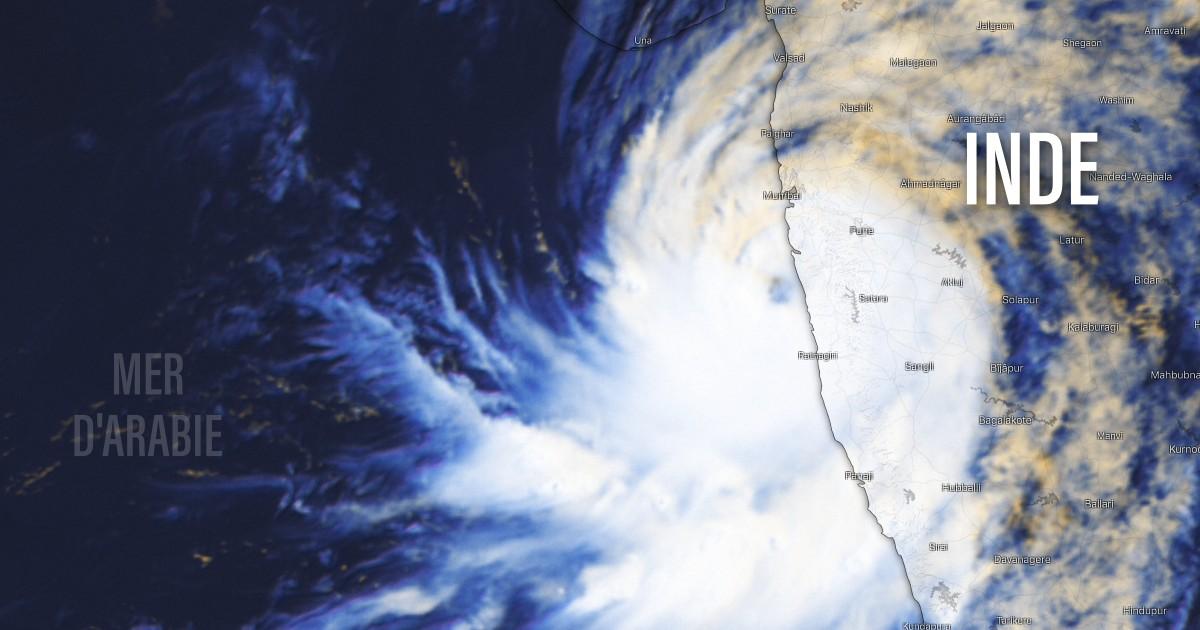 Environmental conditions allowed Nisarga to continued intensification before landfall. The system moves tracked North NorthEastward at around 14 km/h and wind gust near eye is estimated beetween 110 to 120 km/h.
India prepared for impact
Since yesterday, India has been preparing for the arrival of the cyclone. The cyclonic alert is maximum (Red Alert) for the coastal regions of the north of the state of Maharashtra and south of the state of Gujarat. Evacuation operations have been ordered with the objective of sheltering between 60,000 and 100,000 people from the regions exposed to the phenomenon.
Watch | @IndiaCoastGuard ships, shore stations issue warnings to fishermen and merchant vessels about impending adverse weather and request them to return to nearest harbour as #CycloneNisarga closes in. pic.twitter.com/85I0mlj6Jf

— NDTV (@ndtv) June 2, 2020
The railway network and air traffic at Mumbai Airport (Bombay) are disturbed by the arrival of Nisarga. During yesterday, the coast guard asked fishermen and merchant ships to no longer venture out to sea as weather conditions deteriorate.
A rare event for West India
Impact on the coasts of the state of Maharashtra is a rare event according to Mrutyunjay Mohapatra, director general of the Indian Meteorological Department (IMD). There have only been 3 direct impacts since 1891. According to a study conducted by IMD, the number of strong system has increased in the Arabian Sea since the 1990s. It should also be remembered that this is the second severe impact for India in a few weeks, after cyclone Amphan in May over West Bengal.
PR