Lorenzo close to being a powerful hurricane category 4
Lorenzo close to being a powerful hurricane category 4
On 26/09/2019

at 16:21

In Cyclone
0 comments
September 26, 2019: 12 UTC - Lorenzo continues to strengthen in the North Atlantic and became the 3rd major hurricane of the 2019 season. It is now a dangerous tropical cyclone close to category 4. Gusts near the eye are of 135 kt according NHC.
3rd major hurricane of the season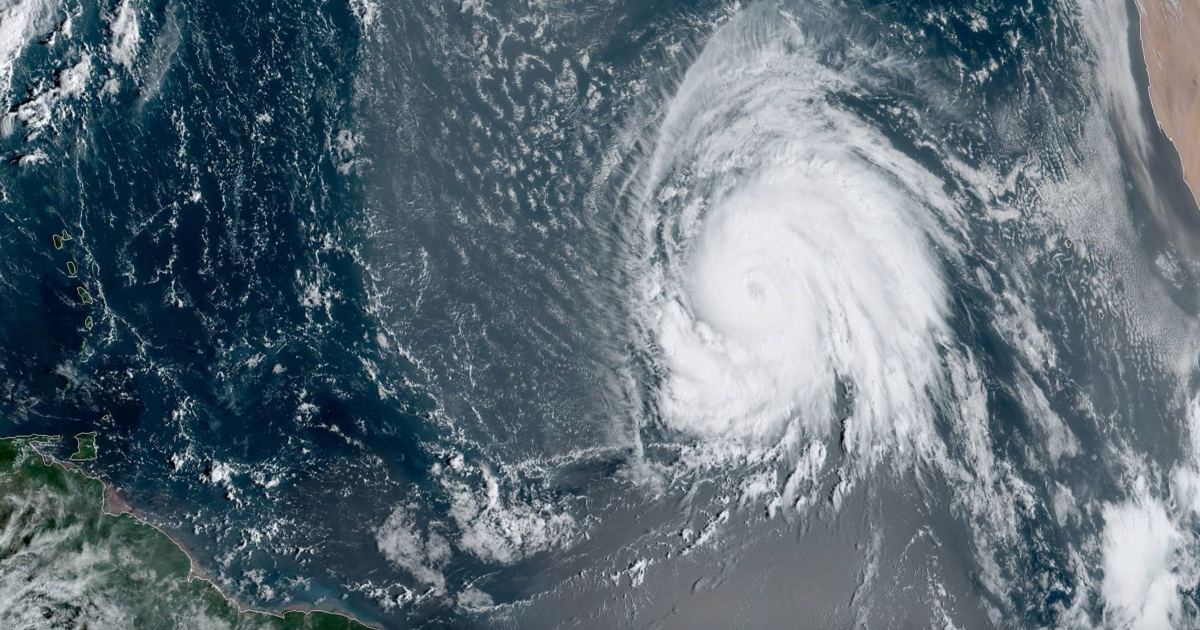 As expected, Lorenzo became the 3rd major hurricane of the 2019 North Atlantic cyclone season. The cyclone generates sustained winds of 110 kt and gusts of 135 kt. The minimum centrale pressure is estimated at 955 hPa. Lorenzo is a powerful and dangerous cyclone that evolves over the central/eastern North Atlantic. In addition to its power, the phenomenon is also noticeable by its relatively large size, which make it one of the largest cyclones of recent years for this cyclonic basin.
Lorenzo is a phenomenon without surprise for the moment in terms of intensity. No surprise also with the track. The cyclone that is moving towards West Northwestward will gradually shift its course to the Northwestward and then Northward due to a weakness in the subtropical ridge. Subsequently, Lorenzo should moving along the ridge before being captured by a deep trough, hence the expected northeastward. A transit near the Azores archipelago in the middle of next week is always suggested by global models.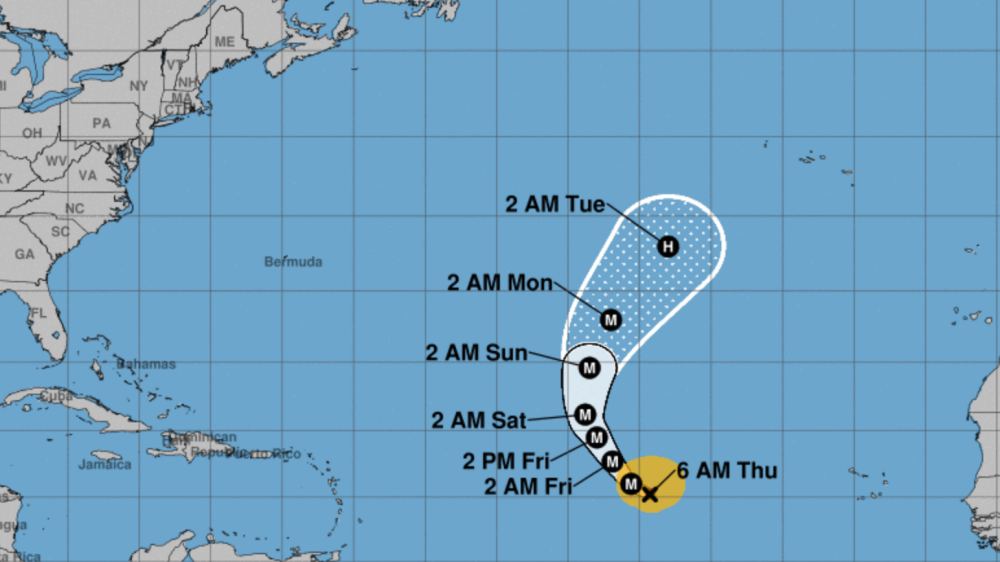 The end of an active and deadly September
According to the National Hurricane Center, there should be no new cyclogenesis in the next 5 days. This means that this month of September 2019 will end with 7 named storm during this month, like 2007 and 2010, but remaining behind the record of 2002 with 8 named storm.
This active and dreaded month of September has not been inconsequential. It was marked by the terrible hurricane Dorian which ravaged North Bahamas. Finally, it should be noted that with Lorenzo, the average major hurricane number per season has been reached.
PR
Source: NHC // Philip Klotzbach