Lorenzo, 5th hurricane of the 2019 North Atlantic cyclone season
Lorenzo, 5th hurricane of the 2019 North Atlantic cyclone season
September 25, 2019: 11 UTC - Lorenzo became the 5th hurricane of the 2019 hurricane season. The system is still expected to become a large and major hurricane in the coming days while evolving on the eastern and central Atlantic.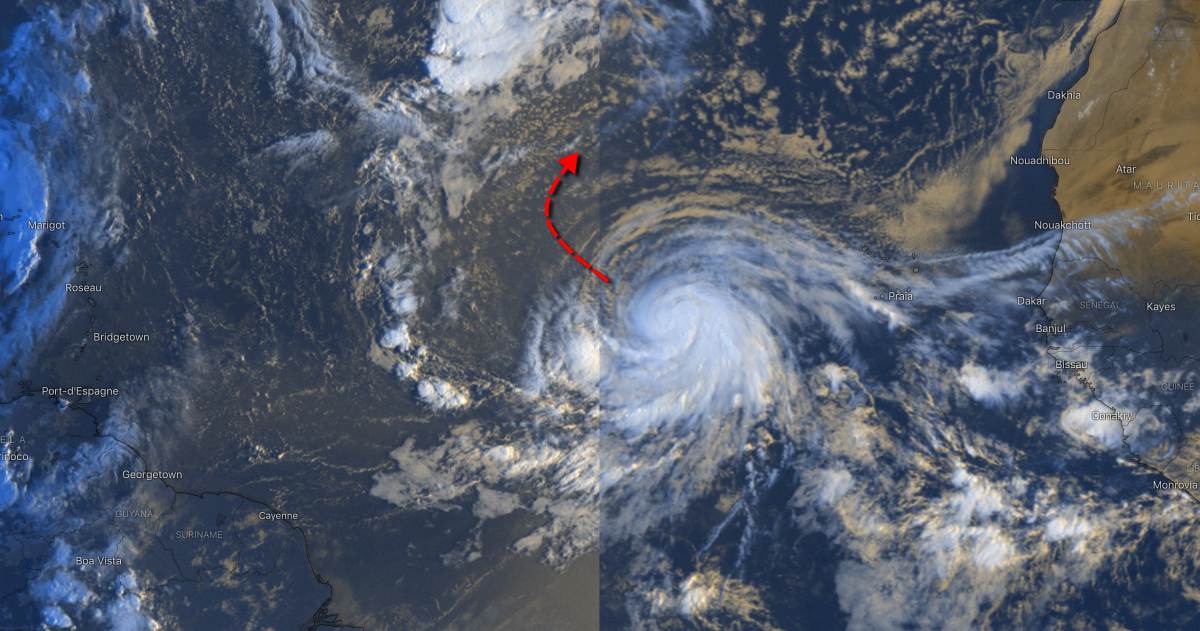 5th hurricane of the season
The 12th system named of the 2019 hurricane season also became the fifth hurricane of the season. With sustained winds of 70 kt, Lorenzo is a category 1 hurricane on the Saffir-Simpson scale. Gusts near the eye are of 85 kt according to the National Hurricane Center and the minimum central pressure is estimated at 988 hPa.
Environmental conditions are conducive to further intensification. The probability is strong that Lorenzo becomes the 3rd major hurricane of the season after Dorian and Humberto. If rapid intensification is part of the scenarios, the large size of the system could temper the rate of increasing. But anyway, Lorenzo could become in the next 24 to 48 hours a large and powerful hurricane.
No danger for the Lesser Antilles
The track forecast is well established with good confidence according NHC. Lorenzo should follow a parabolic shift over the next 5 days. This means that one can definitely say that there is no danger to the Lesser Antilles. In the long run, the global models continue to suggest that the system track toward the Azores archipelago in the next week.
PR
Source: NHC