Kyarr weakens while a new cyclogenesis is in sight over Arabian Sea
Kyarr weakens while a new cyclogenesis is in sight over Arabian Sea
On 29/10/2019

at 08:34

In Cyclone
1 comments
29 October 2019: 04 UTC - Kyarr who made the show in recent days begins to weaken. A new cyclogenesis could start in the second half of the week from suspect area 99A located in southwestern of Sri Lanka.
Kyarr is out of breath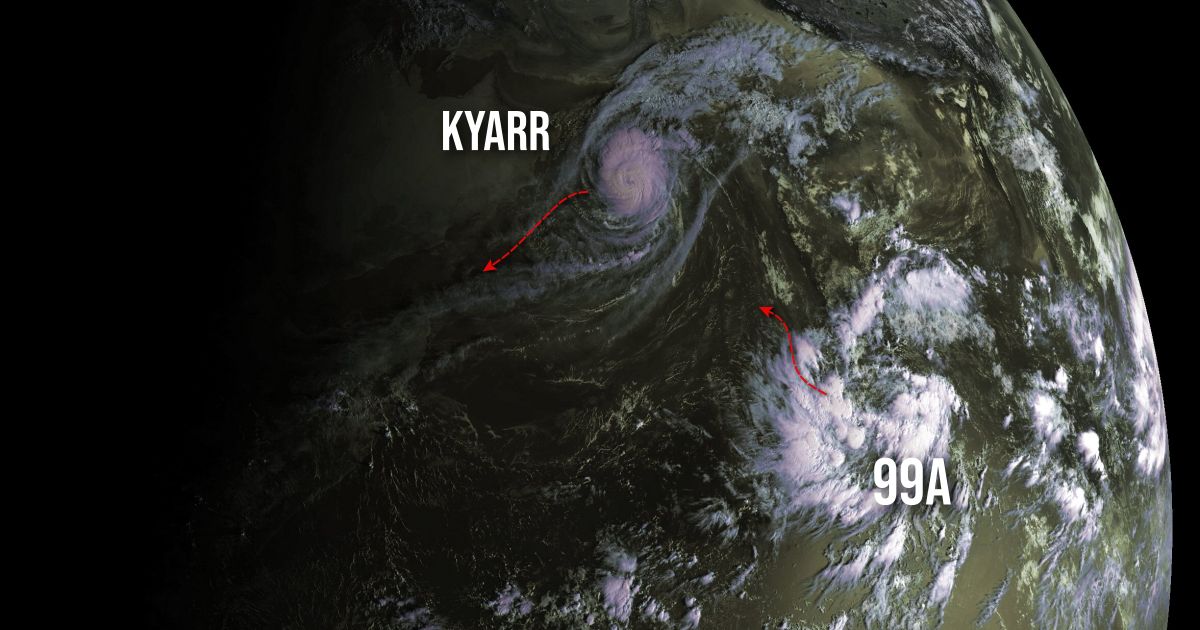 The cyclonic news is still marked by the powerful tropical cyclone Kyarr which evolves in the North Indian Ocean, over Arabian Sea. The system that has demonstrated power by becoming the first Super Cyclone observed in the Arabian Sea since Gonu (2007), begins to weaken. Latest satellite data shows signs of degradation. The eye loses in definition, the top cloud warm up and an intrusion of dry air seems visible on the water vapor data. The trend is now weakening, as confirmed by the SATCON automatic intensity estimate which suggests a loss of intensity since Monday afternoon
For the forecast track, human agencies (New Delhi CMRS & JTWC) are agree. The northwest track will gradually turn toward westward and finally southwestward. Landfall over the Arabian Peninsula is therefore less and less likely. On this track, the system should move closer to Socotra and the Gulf of Aden over the next few days.
Invest 99A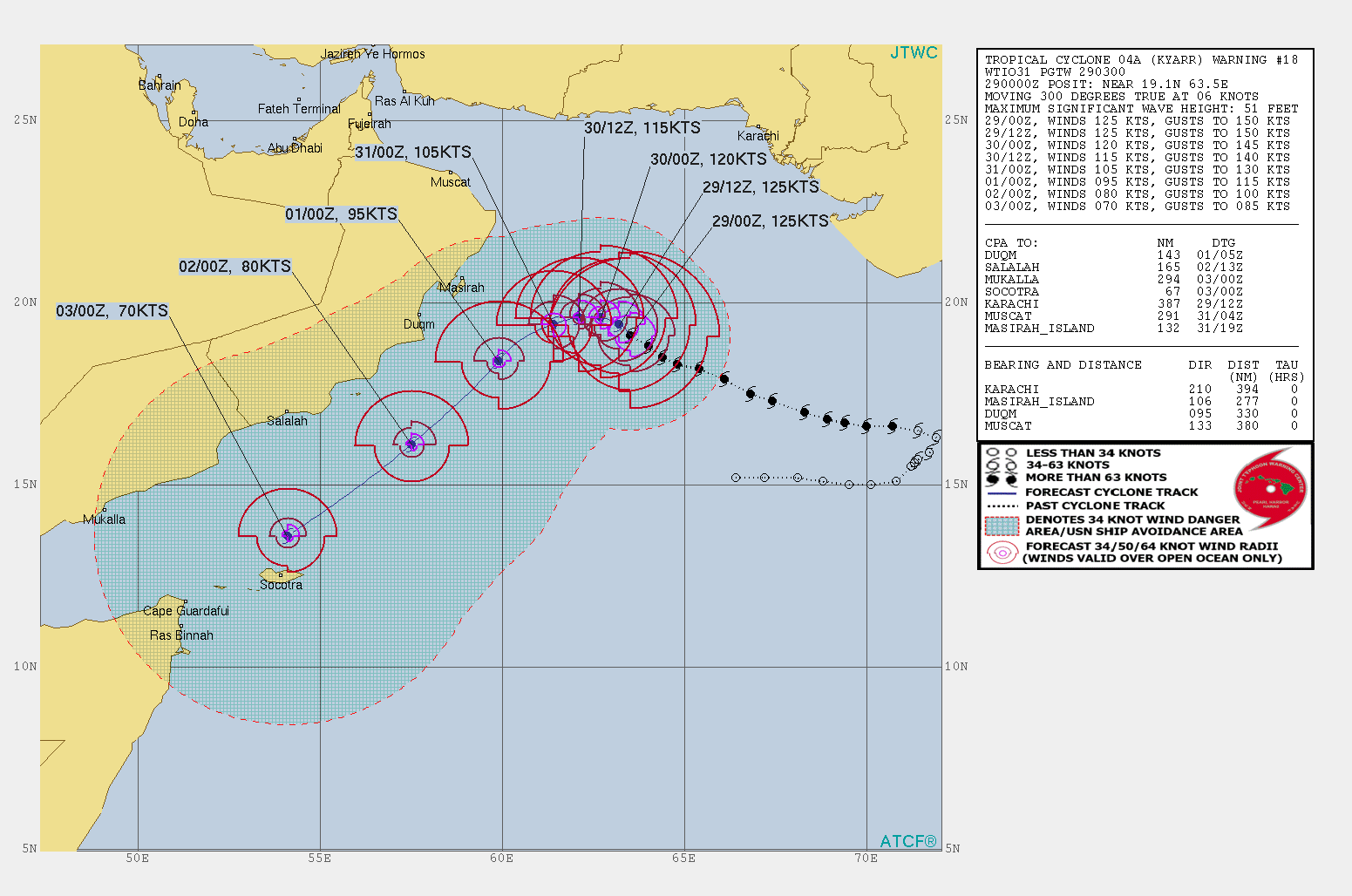 - JTWC -
At the same time, Kyarr continues its weakening which is anticipated as fast by New Delhi and a little more progressive for the JTWC. The threat level for the regions mentioned above will depend on the intensity of the system beyond the next 48 hours which is currently very uncertain.
Finally, note that a new suspect area numbered 99A is under surveillance in southwestern of Sri Lanka. Cyclogenesis could start from 99A in the second half of the week. There is therefore a strong probability that cyclone activity will continue in the Arabian Sea for several days.
PR
Source : RSMC New Delhi // JTWC