Kyarr a rare case of Super Cyclonic Storm in the Arabian Sea
Kyarr a rare case of Super Cyclonic Storm in the Arabian Sea
On 28/10/2019

at 09:56

In Cyclone
0 comments
October 28, 2019: 06 UTC - Kyarr became Sunday 27th an impressive Super Cyclonic Storm, which corresponds to the top of the intensity scale in the North Indian Ocean. The future of the cyclone is very uncertain. Where will he go? This is the question everyone is asking today.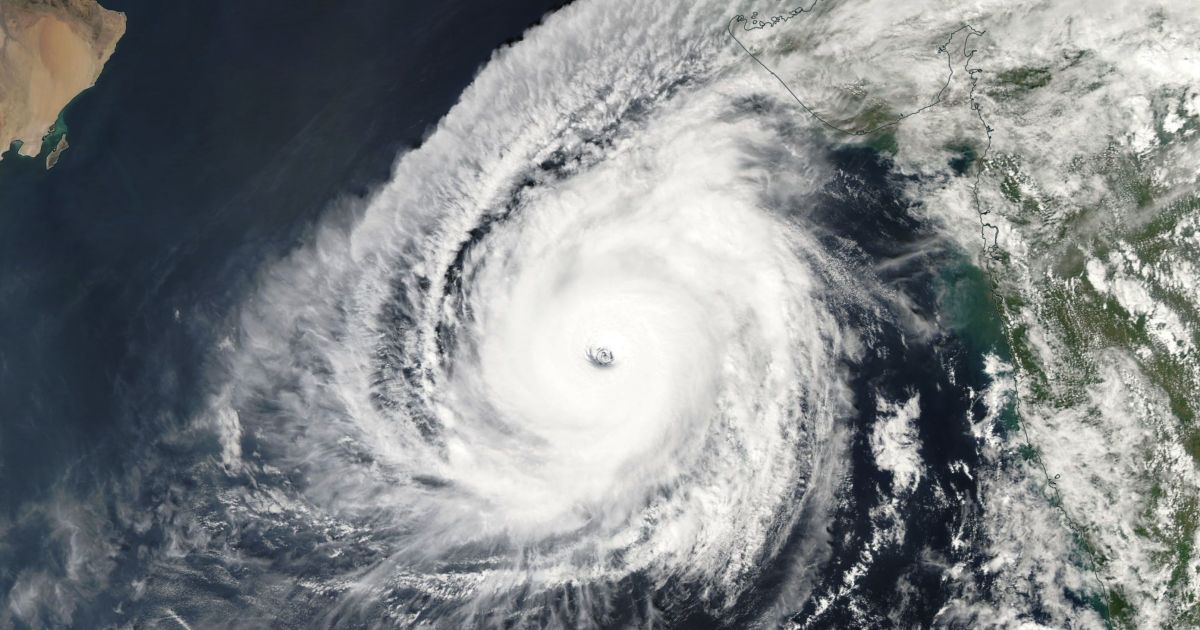 - NASA -
Impressive Super Cyclonic Storm Kyarr
Kyarr seemed to have the potential to become a significant cyclone. This was indeed the case! The system took full advantage of the favorable environmental conditions to become a Super Cyclonic Storm, which represents the top of the intensity scale in the North Indian Ocean. According to the JTWC, the max winds sustained were estimated at 135 kt, which is the equivalent of a violent hurricane at the limit of the category 4/5 on the Saffir-Simpson scale.
Such intensity is rarely observed in the Arabian Sea. The last Super Cyclonic Storm to have evolved in this part of the North Indian Ocean was Gonu during the 2007 cyclone season. This 2019 hurricane season is likely to enter the category of very active. If only 4 storms were nammed (Fani, Vayu, Hikaa and Kyarr), all reach tropical cyclone intensity. The accumulated cyclonic energy of this season should be very high!
What will Kyarr do?
The future of Kyarr is very uncertain. The two human agencies are opposed for the track forecast. The RSMC of New Delhi is considering the cyclone will track directly toward Oman, while the JTWC suggests bending to the southwest. This contradiction can be explained by the lack of consensus between global models that continue to be divergent. So, there is still a potential threat for the Arabian Peninsula, and even to Socotra and the coastal regions of the Gulf of Aden. Kyarr will have to follow very closely in the next few days.
PR