Hurricane Dorian : Rapid intensification could occur soon
Hurricane Dorian : Rapid intensification could occur soon
August 29, 2019: 11 UTC - Dorian has slapped virgin islands who have experienced cyclonic conditions. The hurricane is expected strengthening again and rapid intensification could occur. It should become first major hurricane of 2019 season.
Virgin islands swept
DORIAN became a hurricane with maximum wind sustained 75 kt with gusts to 90 kt and minimum centrale pressure to 991 mb. The cyclone hit virgin islands yesterday and the archipelago experienced cyclonic conditions. According to National Hurricane Center, weather station on Buck Island just south of St. Thomas reported gust of 96 kt on Wednesday 28 at 18 UTC.
DORIAN moves northwest at 11 kt, toward a weakness in the subtropical ridge. On this track, the hurricane is expected to pass east of Bahamas. At the same time, DORIAN should strengthening again due to favorable environmental conditions. Wind shear should remain low ocean content heat is favorable with very warm sea surface temperature. There is a high probability that DORIAN will become the first major hurricane of the 2019 season.
Serious threat for Florida ?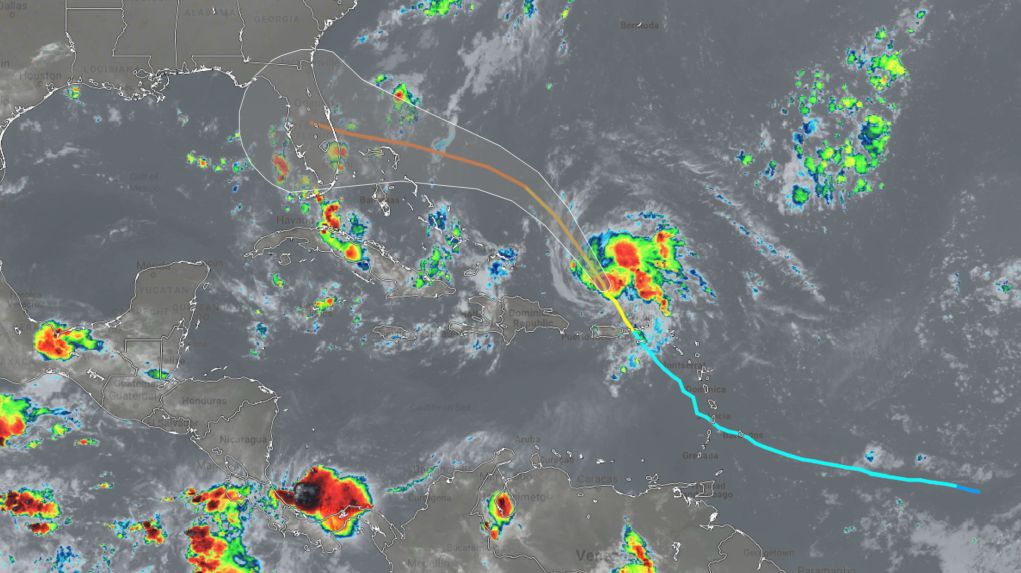 NHC track forecasts remain unchanged. DORIAN should begin to turn West Northwest in the next 36 to 48h. Model guidance diverge after 48h. But, it's expected that tropical cyclone will continue to move toward Florida. DORIAN is likely to reach major hurricane intensity in the next day or two. It expected to maintain that status until landfall over America. So, DORIAN is gradually becoming a serious hurricane threat for Florida. Timing changed a little, with a landfall forecast expected in the night of sunday to monday.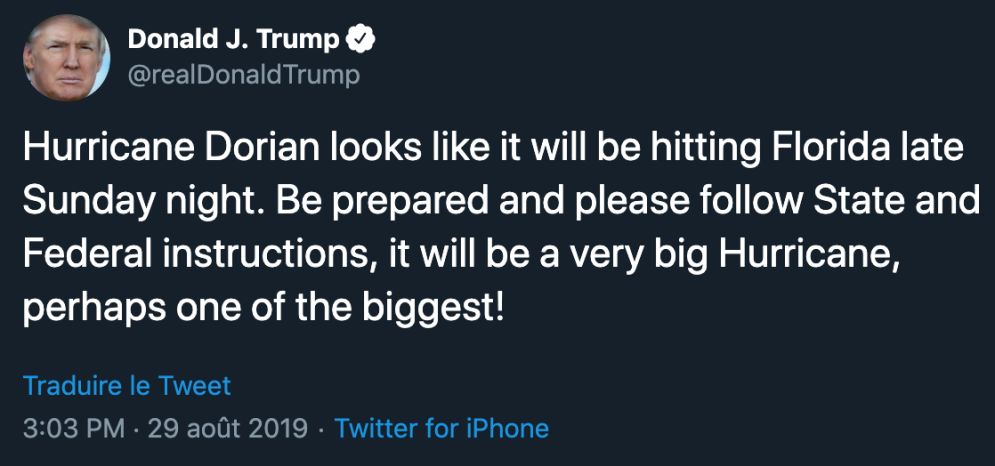 President of United States, D. Trump, tweet today, calm and asked population to be prepared and followed State and Federal instructions.
PR
Source : NHC