Hikaa relaunch the 2019 cyclonic season of the North Indian Ocean
Hikaa relaunch the 2019 cyclonic season of the North Indian Ocean
September 23, 2019: 07 UTC - The 2019 cyclone season of the North Indian Ocean restarted with the tropical storm Hikaa in Arabian Sea. The system that is not expected to become a major cyclone should end its days on the shores of the Sultanate of Oman midweek.
Hikaa relaunch the 2019 hurricane season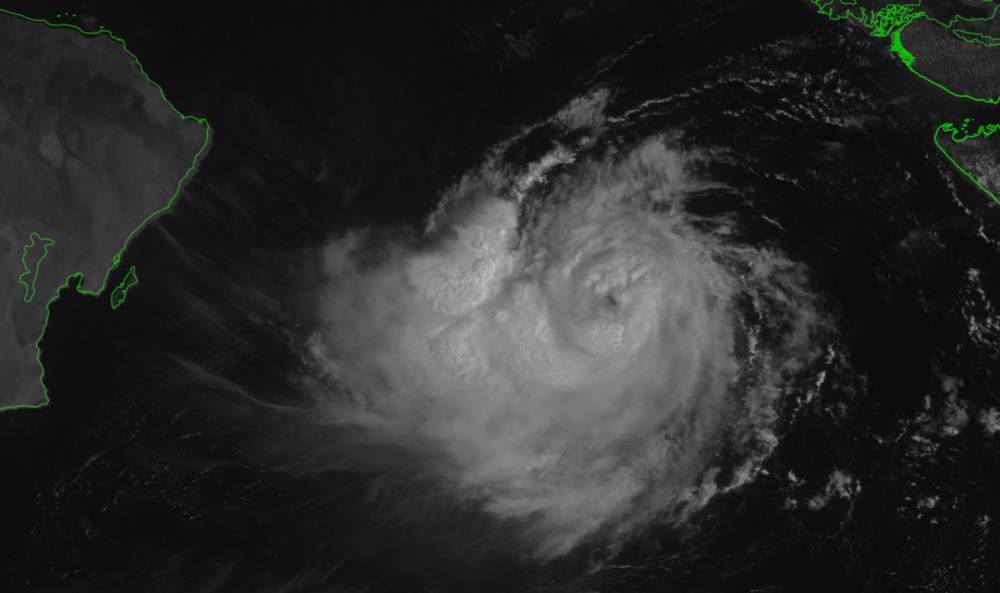 As expected, the 2019 cyclone season of the North Indian Ocean restarted with the formation of the Tropical Storm Hikaa. Cyclogenesis began over the weekend from suspected area 96A, culminating in the birth of the third system dubbed this season after Pabuk (from the West Pacific), Fani and Vayu.
The RSMC New Delhi estimates the intensity at 35 kt which corresponds to the minimum stage of tropical storm. It is a phenomenon of moderate intensity that generates gusts of 45 kt (about 80 km / h). The environmental conditions are marginally favorable for intensification, especially with the presence of wind shear. However, the latest micro wave data, show a convection ring seems to want to consolidate around an eye.
Landing on Oman midweek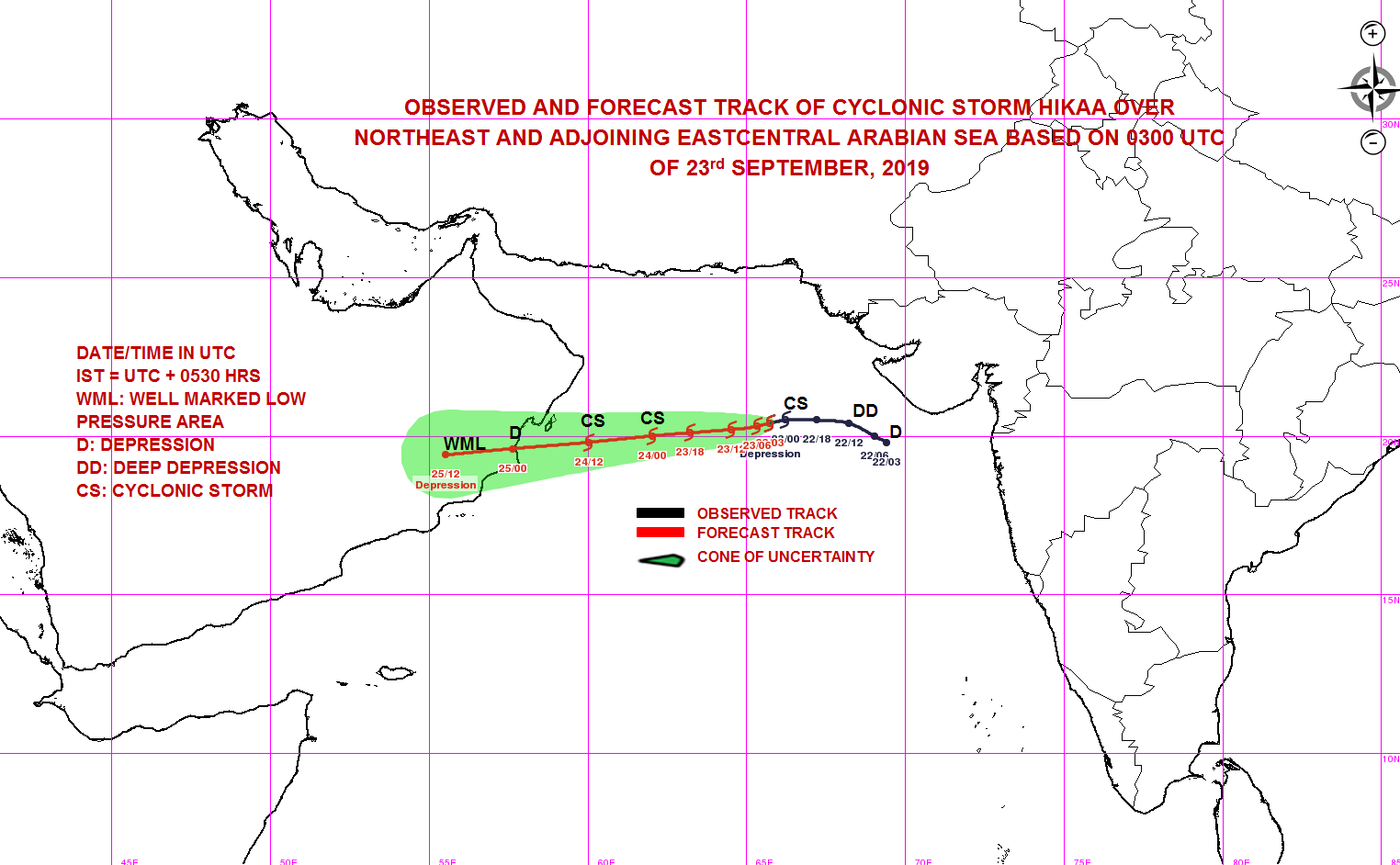 Currently, the RSMC including the JTWC agree on a system that should not go beyond the tropical storm stage. There is also a good consensus about the trajectory. The movement is run by the subtropical ridge located north of Hikaa, causing a west-southwestward track towards the Arabian Peninsula.
Landfall should take place over the coast of the Sultanate of Oman on the night of 24-25 or early in the day of 25 September. Hikaa could to be a depression or tropical storm at the moment of the impact.
PR
Source: IMD / JTWC