High risk of tropical storm formation in Bay of Bengal
High risk of tropical storm formation in Bay of Bengal
May 13, 2020: 06 UTC
The probability of cyclogenesis for the next 5 days is high in the North Indian Ocean. The suspect zone 91B located in the Southeast sector of the Bay of Bengal could widen significantly with the possibility of the formation of a tropical storm at the end of the week or this Weekend.
High risk of tropical storm formation in Bay of Bengal
Northern Indian Ocean seems ready for the start of the 2020 cyclone season. A suspect area numbered 91B is under surveillance in the South-East sector of Bay of Bengal. Scaterometric data from SCATSAT show a weak low circulation in west of the South of Andaman and Nicobar Islands, with disorganized convective activity.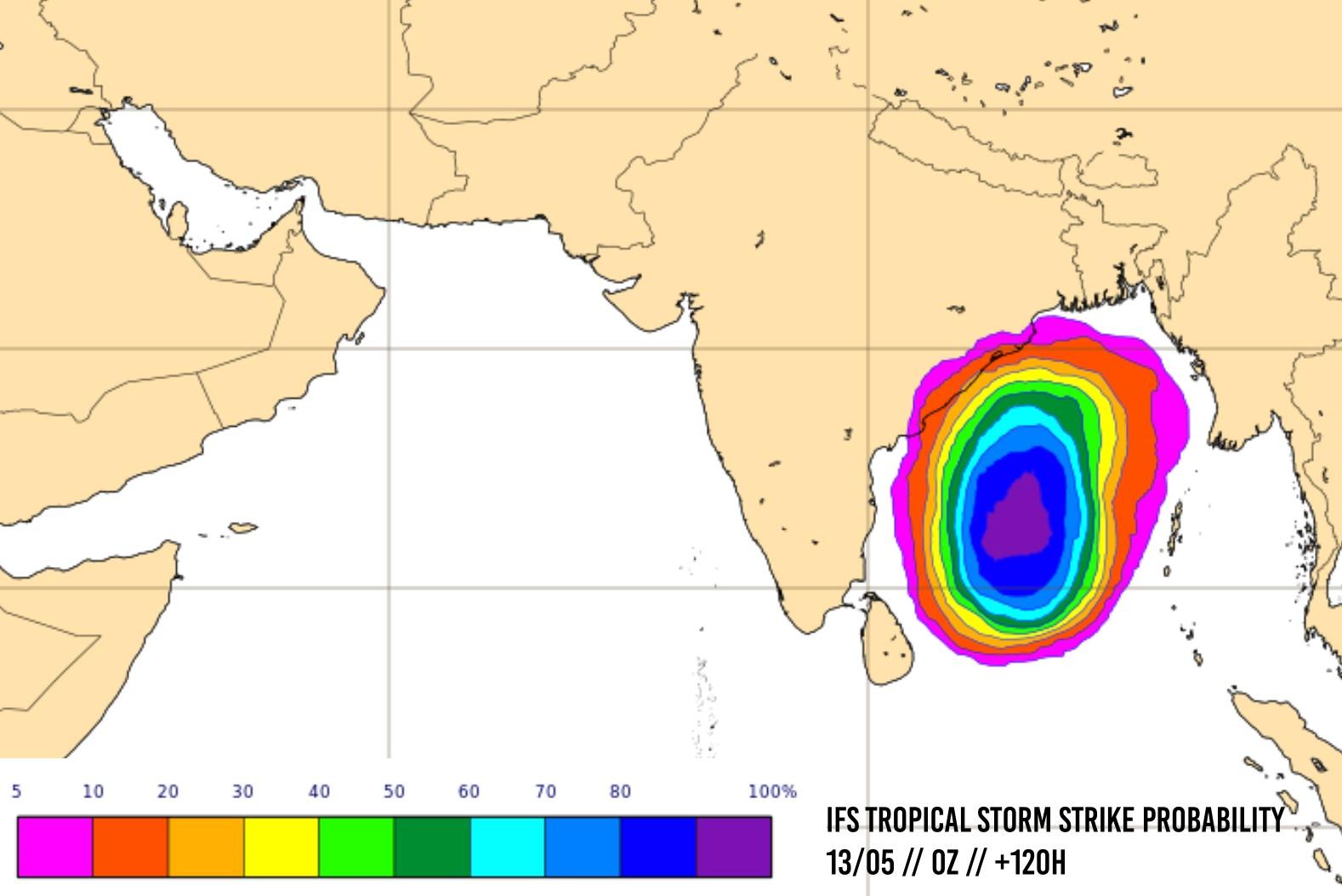 Principal global forecast models agree for a significant development of this suspect area in the next. The signal for the formation of a tropical storm is relatively high. European center probabilistic data estimates an 80% risk of seeing a tropical storm off the east coast of India from Sunday.
Potential for a major phenomenon?
IFS and GFS models ensemblist of today at 0z, suggest a system having the potential to become a major cyclone during its evolution inside the Gulf. Regarding the track, a westward to west northwestward at first seems the option chosen. Subsequently, the synoptic situation and the evolution of the intensity of the possible future system could lead to a change of track more Northward.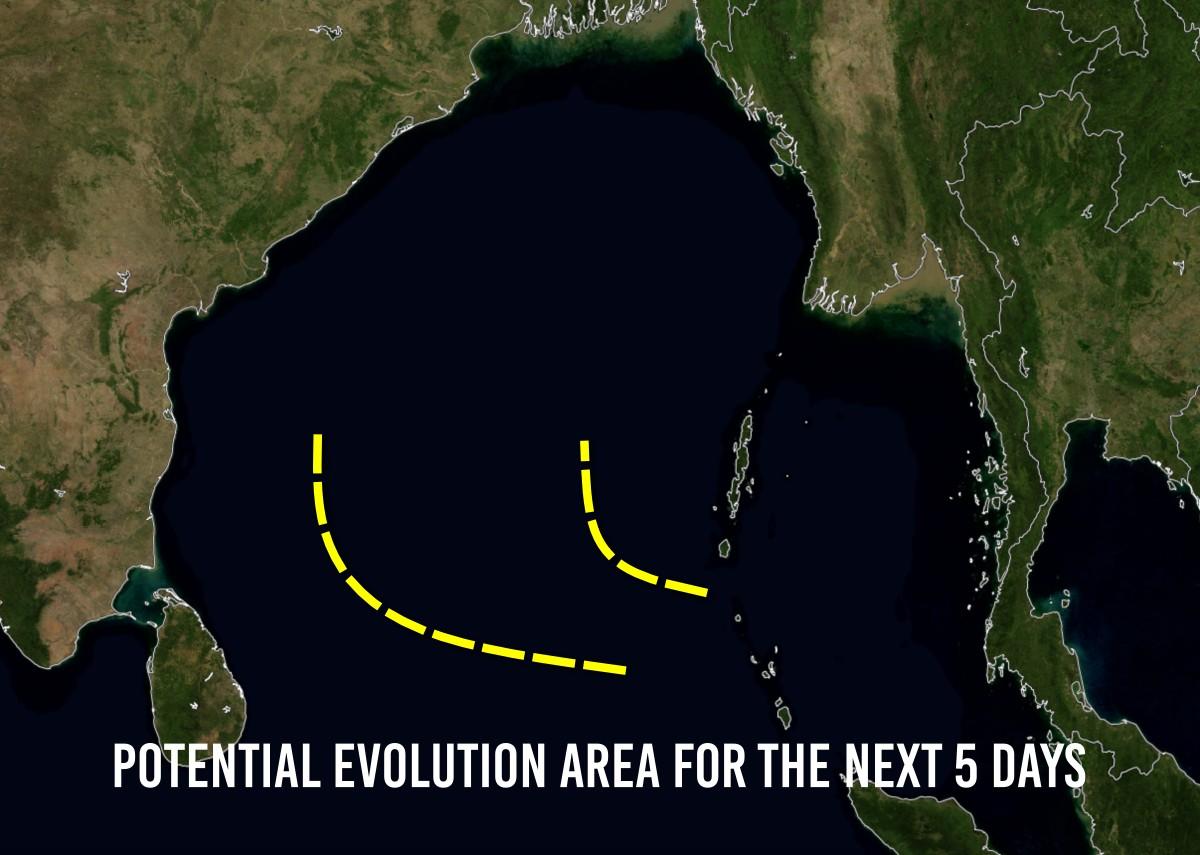 Be careful, this scenario is to be taken with hindsight. These simulations can change significantly. The last failed cyclogenesis is a reminder. In the meantime, the situation will be closely monitored over the next few days in Bay of Bengal.
PR