Hagibis should become an extremely aggressive typhoon
Hagibis should become an extremely aggressive typhoon
On 07/10/2019

at 09:03

In Cyclone
0 comments
October 7, 2019: 04 UTC - The typhoon Hagibis that evolves in the Pacific Northwest will cross the Marianas. The cyclone that should become one of the most powerful of the season represents a potential threat for Japan.
The Hagibis cyclonic machine is launched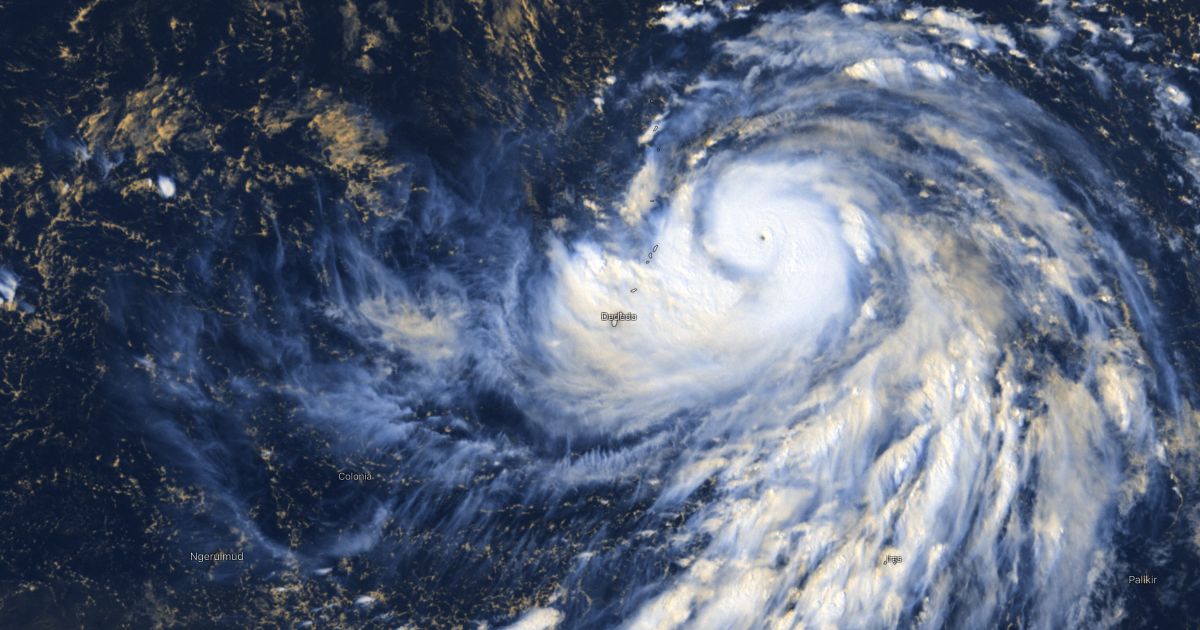 Global cyclone activity is currently concentrated in the Pacific Northwest with Typhoon Hagibis. This system has been followed for several days because of its particularly important intensification potential. The evolution of the last hours seems clearly indicated that the machine is launched, so that we have in the coming days a monster.
Hagibis, which had a cloud pattern already remarkable at the very beginning of his life, continues to have a very impressive appearance. This morning, latest satellite data shows a compact core with a very small eye (pinhole eye). All around the core extends an impressive and large spiral band in southern of the cyclone.
Impact for Marianas tonight
Hagibis took advantage of optimal environmental conditions for very rapid intensification. According to the JTWC analysis, the system gained 35 kt within 6 hours between 18UTC and 00 UTC. At 03 UTC, Tokyo RSMC estimate the intensity to 85 kt (10 min) and gusts of 120 kt. The minimum central pressure is 950 hPa. Hagibis should continue to intensify and reach heights of intensity in the coming days, with a high probability that it will become a violent Super Typhoon.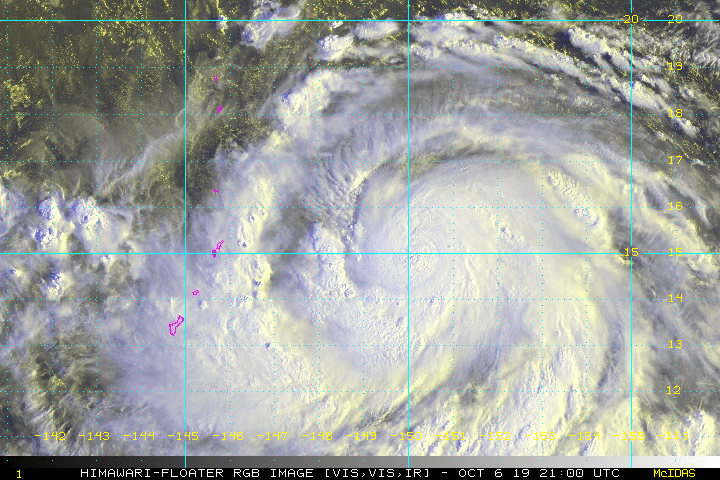 The cyclone is tracked rapidly Westward at 15 kt. It will cross the Mariana Islands tonight probably between the Saipan and Anathan. The situation is to be followed very closely for the islands of the archipelago, as we are in the presence of a dangerous cyclone that will gain significantly more power during this day before crossing the Marianas.
Potential threat for Japan
Subsequently, the global models suggest a progressive northwestward and northward track towards a weakness in the subtropical ridges. Hagibis will therefore gradually come closer to Japan, so, it represents a potential threat to the Japanese archipelago. However, the uncertainty is high after 72h. The human agencies (CMRS Tokyo and JTWC) seem to take the part of the Euro IFS model which represents a median scenario between GFS which is more Eastern and Ukmo more Western.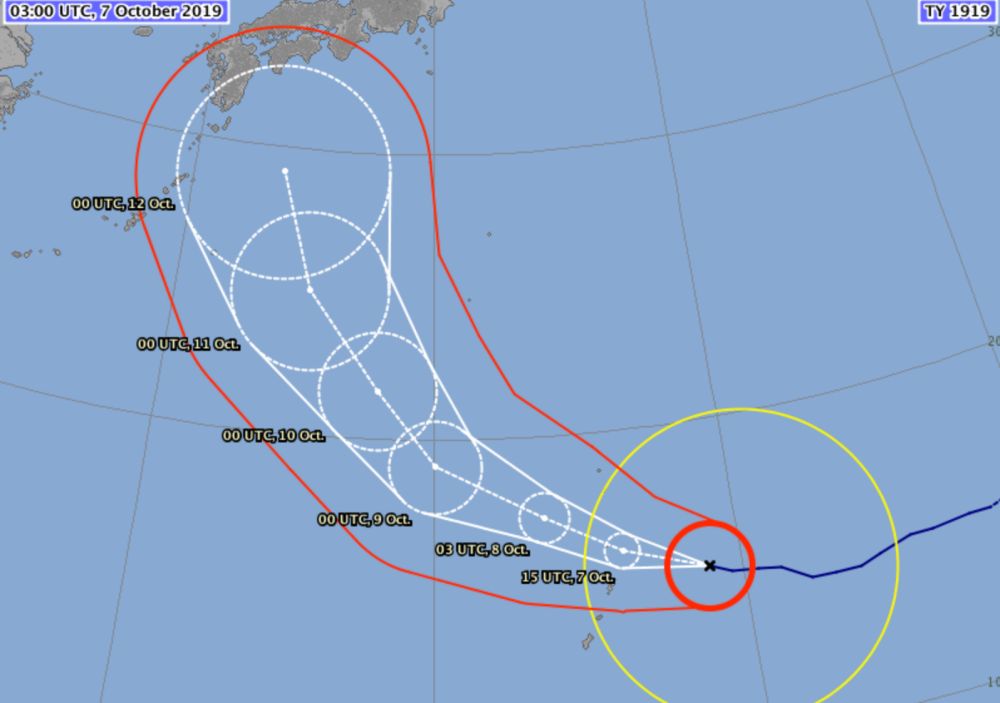 A landfall over Japan is not yet inevitable, even if there is a real risk for the country possibly for this weekend. Anyway, given the intensity that is racing, the impact ahead on the Mariana Islands and the potential threat to Japan, Hagibis is a cyclone that will be watched very closely this week.
PR
Source: RSMC Tokyo // JTWC // NOAA