DORIAN could become a dangerous Category 3 hurricane
DORIAN could become a dangerous Category 3 hurricane
28 August 2019: 16 UTC - DORIAN would he be revealing his true nature? A moribund system not long ago, it could become a cat.3 major hurricane before approaching Florida in the next few days. In this moment, DORIAN cross virgin islands and should pass near Puerto Rico.
DORIAN hit Virgin islands
DORIAN seems determined to reveal himself. The system which until now was struggling to intensify, shows clear signs of organization over Caribbean Sea. Cloud pattern is clearly improving. This situation is confirmed by Air Force reconnaissance plane, which reported maximum sustained wind 60 kt. Hurricane stage is no longer far away. The system now crosses the Virgin Islands and is expected to transit near eastern Puerto Rico in the coming hours.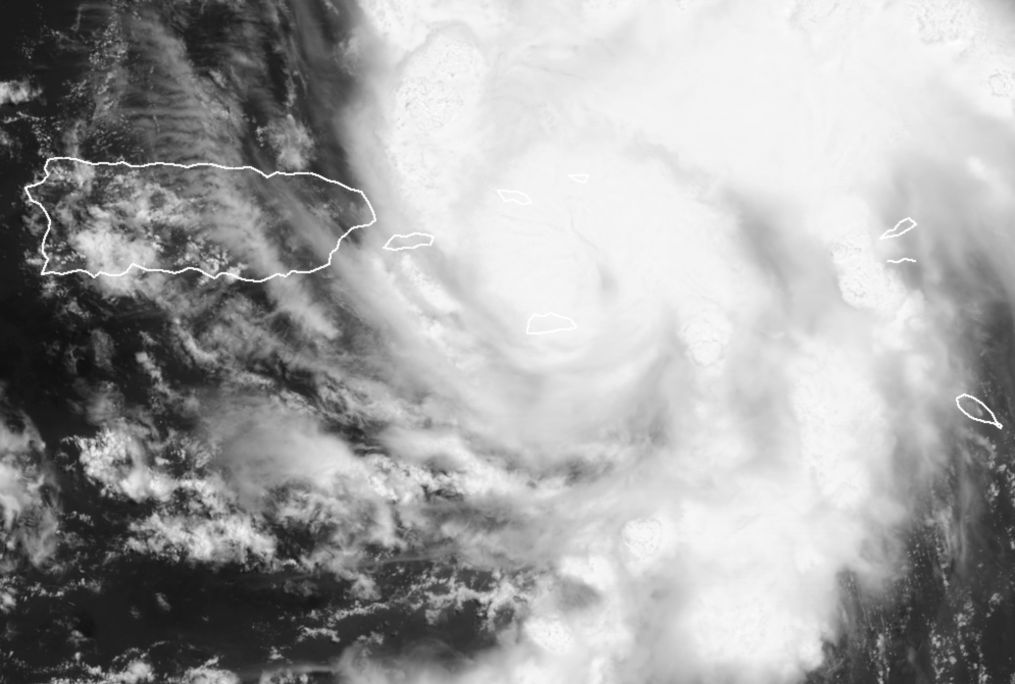 National Hurricane Center intensity forecast is more agressive. DORIAN is expected to be a dangerous tropical cyclone when it crossing Bahamas. Environmental conditions are expected favorable, with low vertical wind shear and good ocean content heat. According to the latest NHC analysis at 15 UTC, DORIAN have potential to become a major hurricane of 100 kt (category 3) over the next 72 to 96h.
Major hurricane toward Florida ?
It's a potentially powerful system that could approach Florida. Mid-range track forecast continue suggest a trajectory oriented to northwest due to weakness in the subtropical ridge. Subsequently, rebuilt of a ridge over Atlantic is envisaged, with for effect to turn more west horthwest, directly towards Florida east coast.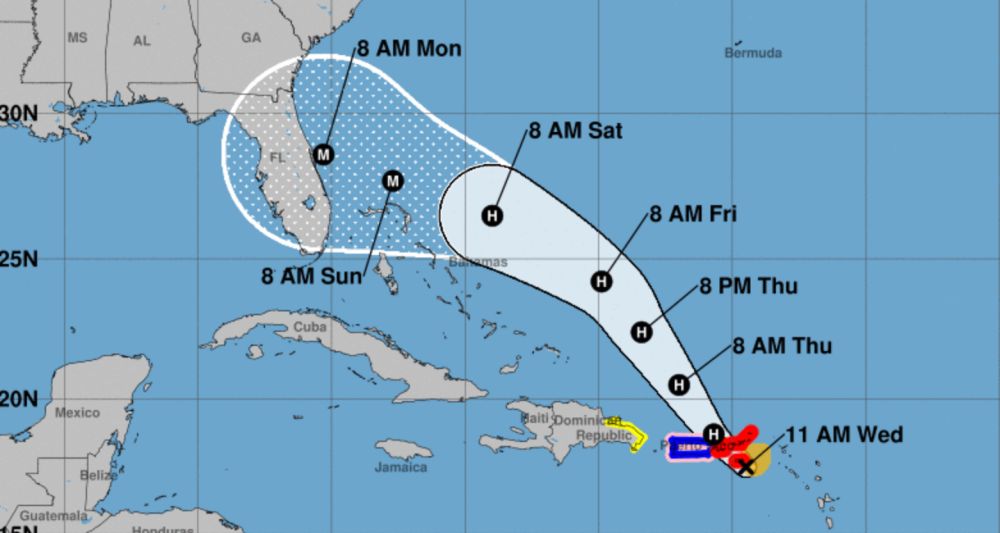 However, these forecasts should be taken with caution. But in any case, the situation must be followed very closely, due to DORIAN who evolve in populated areas. It seems that ingredients for a brutal 2019 hurricane season awakening are met.
PR
Source : NHC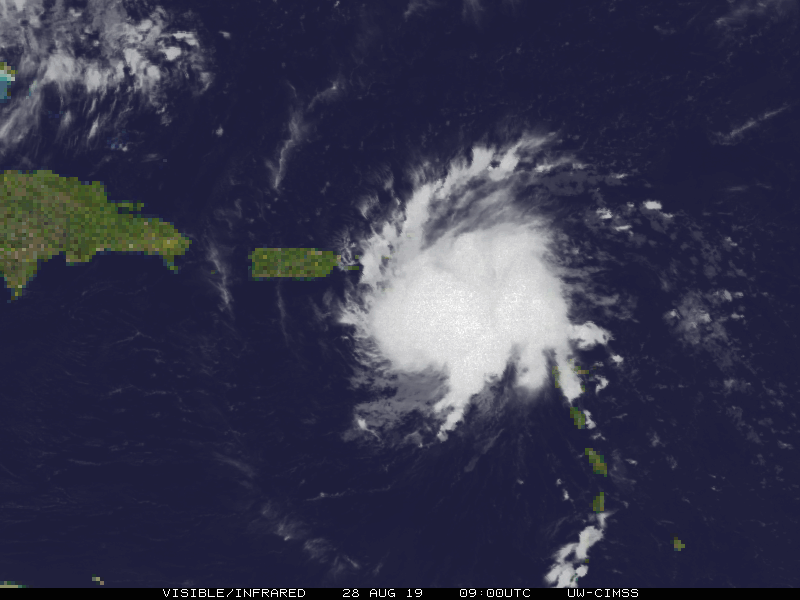 DORIAN satellite loop - CIMSS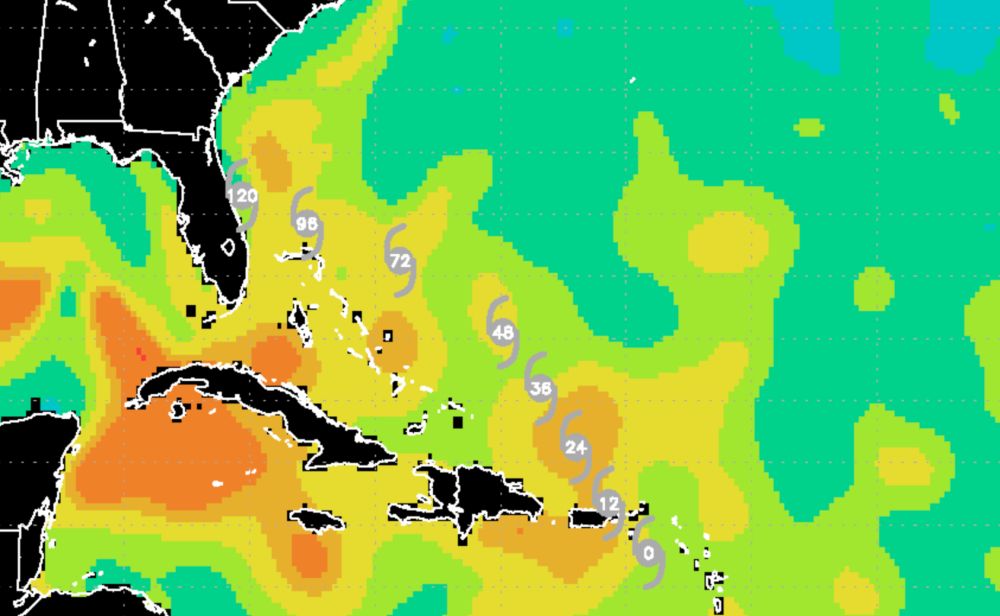 DORIAN ocean content heat- RAMMB