Damien could be a violent cyclone when hitting West Australia
Damien could be a violent cyclone when hitting West Australia
February 07, 2020: 06 UTC
Damien has reached the tropical cyclone stage. The system should continue on this intensification trend before hitting the Pilbara coast Saturday. Impact is likely to be severe because Damien could become a violent category 4.
Impact in the next 24h
TC Damien which is evolving in the south-eastern Indian Ocean, has, as expected, significantly strengthened. It is now a category 3 on the Australian intensity scale, which corresponds to the status of tropical cyclone. At noon (loc), gusts close to the eye are estimated to reach 165 km/h, while the center was positioned 305 km north north-west of Port Hedland and 315 km north of Karratha according to the Bureau Of Meteorology.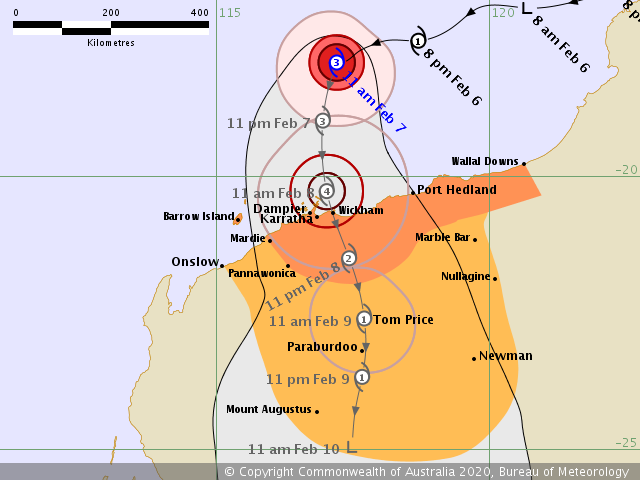 So far, Damien has moved westward or west southwestward due to the subtropical ridge. As of today, the arrival of a thalweg changes the track which turns southward. On this course, the cyclone heads straight for the Pilbara coasts with an inevitable impact. It only remains to determine the exact landfall zone and timing. For the time being, the point of impact would be near Diamper, Karratha or Wickham sector in the next 24 hours.
Yellow and blue alert in force
The other uncertainty concerns the intensity of Damien at the time of impact. The global forecast models present some disparities on the intensification at the time of the south descent. The euro IFS model is the most aggressive and suggests the possibility of rapid intensification before impact. For now, the BOM is considering category 4, which corresponds to a major category 3 hurricane on the Saffir-Simpson scale, and intense cyclone on the intensity scale of the southwest Indian Ocean.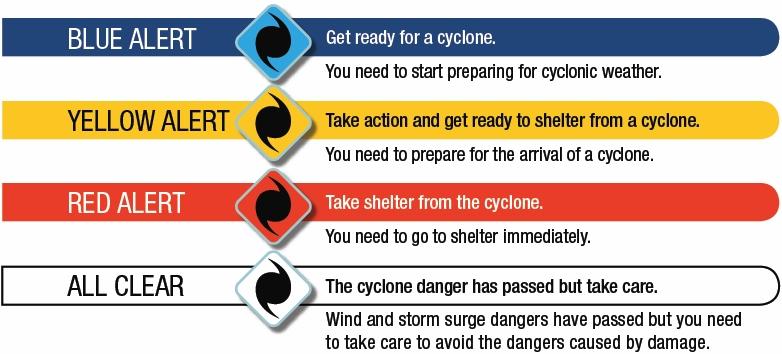 The impact being in 24 hours, the YELLOW ALERT is in force. Thus, people living in or near Port Hedland and south of Millstream (including the town of Port Hedland, Whim Creek, Point Samson, Wickham, Roebourne, Karratha, Dampier and Barrow Island) must prepare for cyclonic conditions and to evacuate to take shelter.
BLUE ALERT for people in or near Wallal Downs to Port Hedland and Mardie to Onslow but not including Onslow, (including the towns of Pannawonica, Tom Price, Paraburdoo, Nullagine and Marble Bar) need to prepare for cyclonic weather and organise an emergency kit including first aid kit, torch, portable radio, spare batteries, food and water.
PR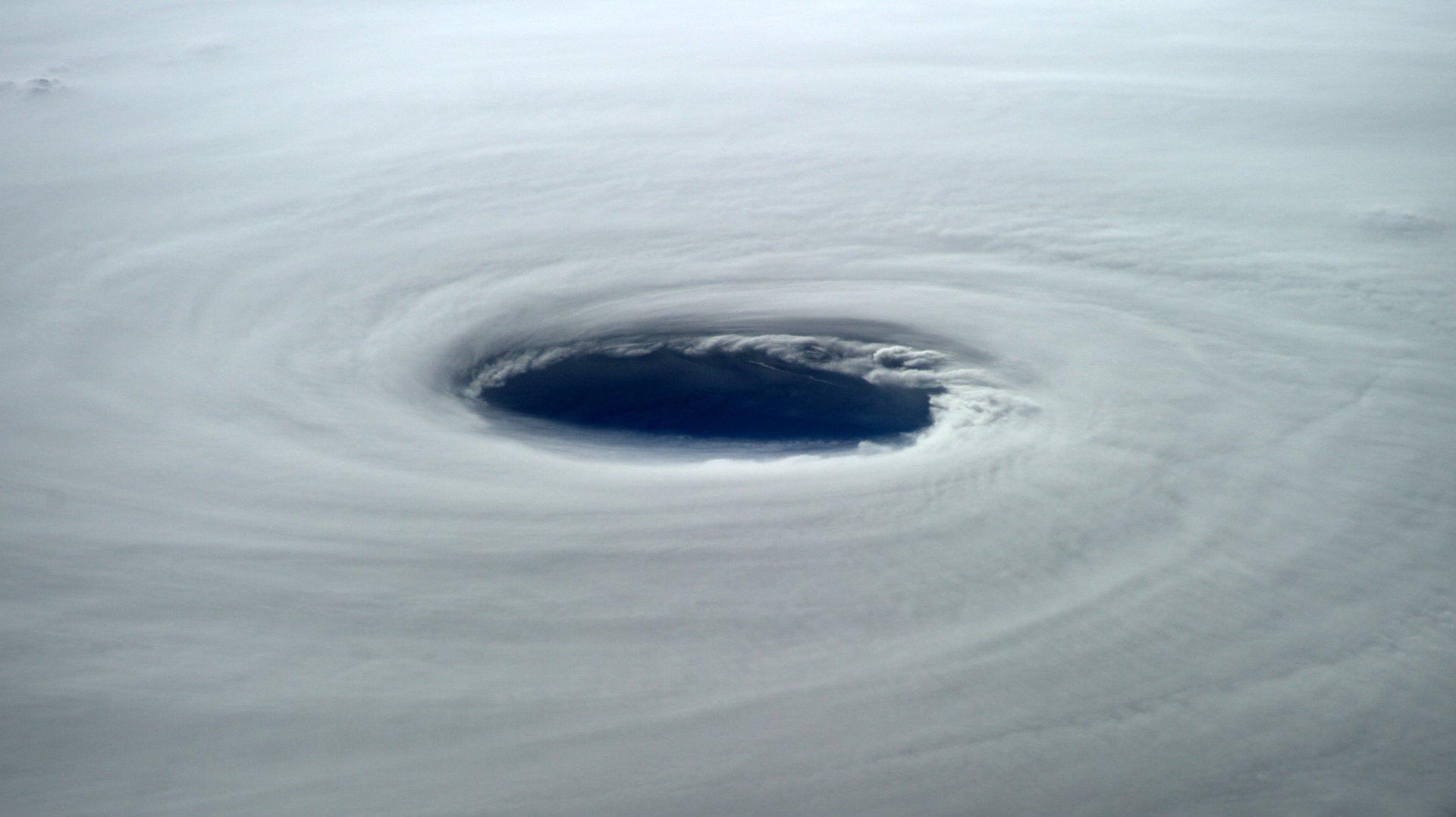 Be informed by email if a tropical cyclone formation is expected over indian ocean. It's free !
I'M REGISTERING
Key points
Damien became a category 3 tropical cyclone
Impact expected in the next 24 hours on the Pilbara coast
YELLOW and BLUE alert in force
Landfall exepcted near Diamper, Kerratha or Wickham
Category 4 before impact is possible
Official information to find on the Bureau Of Meteorology website