Cyclonic storm Kyarr toward the Arabian Peninsula
Cyclonic storm Kyarr toward the Arabian Peninsula
October 25, 2019: 06 UTC - The North Indian Ocean awakes with, as expected, the formation of Cyclonic Storm Kyarr. The system that seems to have the potential to become a tropical cyclone in the next few days, will head to the Arabian Peninsula.
Kyarr 4th storm of the 2019 cyclonic season
Cyclonic activity in the Indian Ocean is restarting in the Arabian Sea. The suspecte area under surveillance over the past few days became the 4th tropical storm named of the 2019 cyclonic season of the North Indian Ocean. The system that has reached cyclonic storm status was named Kyarr by the RSMC of New Delhi, a name proposed by Myanmar. The storm is located about 200 km from the west coast of India.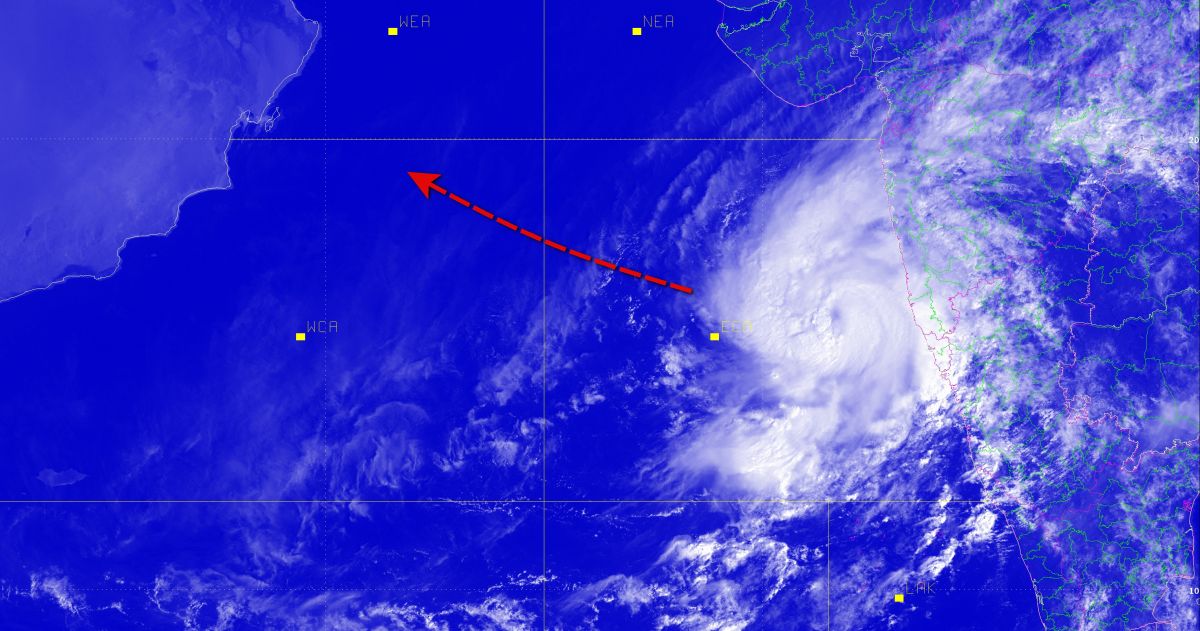 - IMD - Satellite INSAT3D
Over the next few hours, Kyarr is expected to track West Northwestward. This scenario is proposed by IFS and GFS models which suggests that the system crosses the Arabian Sea from East to West. However, there is a divergence with the Ukmo model that suggested a track rather oriented towards Northwest of India. For human agencies (CMRS New Delhi & JTWC) the scenario of a West-Northwest track is the most plausible, with a gradual rapprochement of the Arabian Peninsula.
Potential threat to the Arabian Peninsula?
Tropical storm Kyarr seems to have the potential to become a very severe cyclonic storm (equivalent of a category 3 Saffir Simpson scale). The environmental conditions appear favorable for a significant intensification. With a westward track, Kyarr will evolve over warm waters (28-29 °C) and in a low to moderate shear corridor. This system will therefore have to be closely monitored over the next few days especially for Oman and Yemen.
PR