Cyclone Kyarr could reach intensity equivalent to a category 4
Cyclone Kyarr could reach intensity equivalent to a category 4
October 26, 2019: 05 UTC - Tropical cyclone Kyarr could experience a phase of rapid intensification. According to the RSMC of New Delhi, it is not excluded that it reaches the stage of Extremely Severe Cyclonic Storm, which is the equivalent of a category 4 on the Saffir-Simpson scale.
Kyarr could experience a rapid intensification
The cyclonic activity in the Indian Ocean is marked by the Kyarr episode in the Arabian Sea. This system which was named 24 hours ago by the RSMC of New Delhi, takes advantage of favorable environmental conditions to strengthen. Latest satellite imagery does not clearly show an eye. Microwave data from 0219 UTC shows an intense convection ring that wraps around the eye.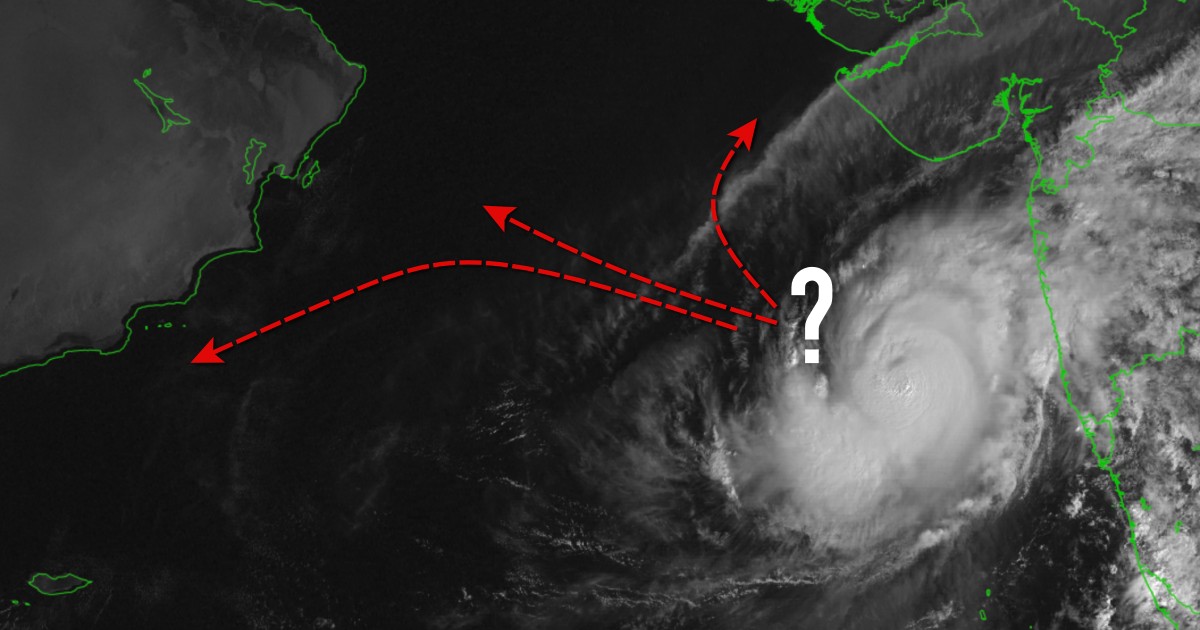 The automatic intensity estimation systems for SATCON show sustained winds of 83 kt at 0220 UTC and ADT at 80 kt at 0145 UTC. The manual analysis of Navy (JTWC) estimated at 0300 UTC the intensity at 70 kt and the RSMC of New Delhi raised the status of Kyarr from Severe Cyclonic Storm to Very Severe Cyclonic Storm. The system should not stop there, and a phase of rapid intensification could allow it to become the equivalent of a category 4 over the next 24 to 48 hours.
The rest is still very fuzzy
Kyarr now moves to toward West Northwestward, surfing over the subtropical ridge. On this track it will gradually move towards the Arabian Peninsula. However, the track forecast is complicated by the upcoming arrival of a trough and giving difficulty to the global models. The track solution is significantly wide from the north-east coast of India to the Gulf of Aden. The future evolution of Kyarr is therefore still relatively vague and it must to be followed closely.
PR