Busy cyclonic activity in the Arabian Sea with Kyarr and Maha
Busy cyclonic activity in the Arabian Sea with Kyarr and Maha
October 31, 2019: 05 UTC - The cyclonic activity in the Arabian Sea is busy with two simultaneous systems. Kyarr continues to weaken towards Socotra, while Maha, who was recently named, is expected to strengthen and move toward Arabian Peninsula.
Double activity in the Arabian Sea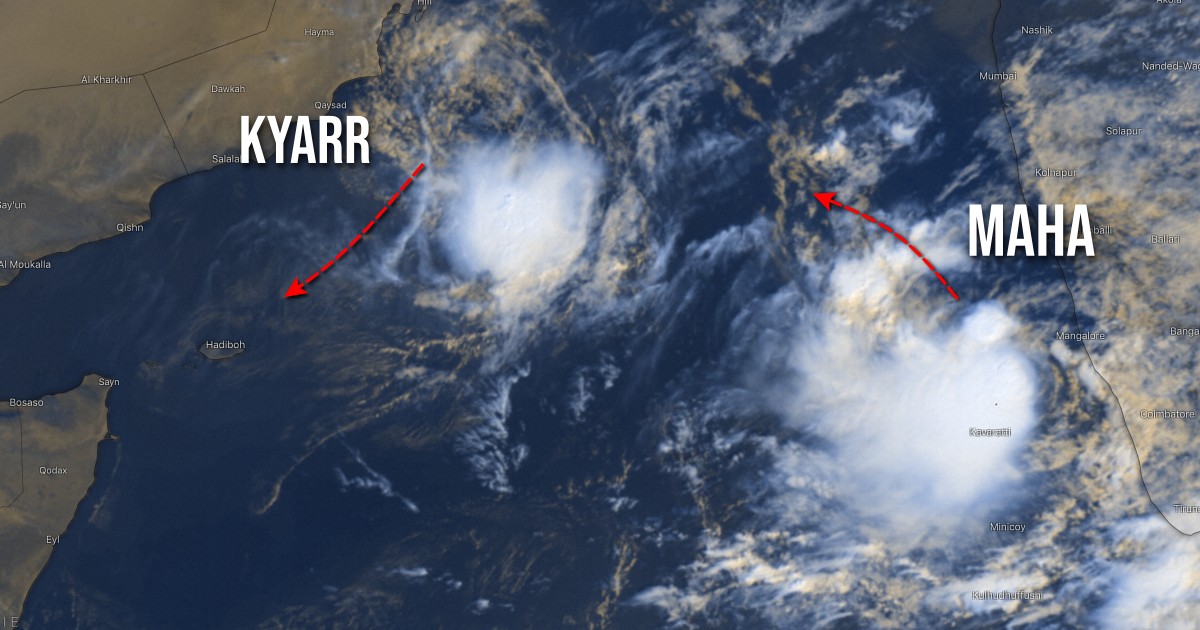 - WINDY -
The North Indian Ocean is very active ! Two tropical systems evolves over Arabian Sea. Kyarr, who has been following for several days now, continues to weaken as he heads towards the Southwest as expected. The RSMC New Delhi now classifies it as Severe Cyclonic Storm. Recent satellite imagery shows a completely sheared system, a sign that the weakening is accelerating.
Kyarr should transit inear or over Socotra during Saturday, at an intensity between tropical depression or tropical storm. It could bring rain to the island as it passes nearby, but no hurricane condition. Subsequently, it is likely that kyarr ends his journey over Somalia.
Maha 5th named storm of the season in the North Indian Ocean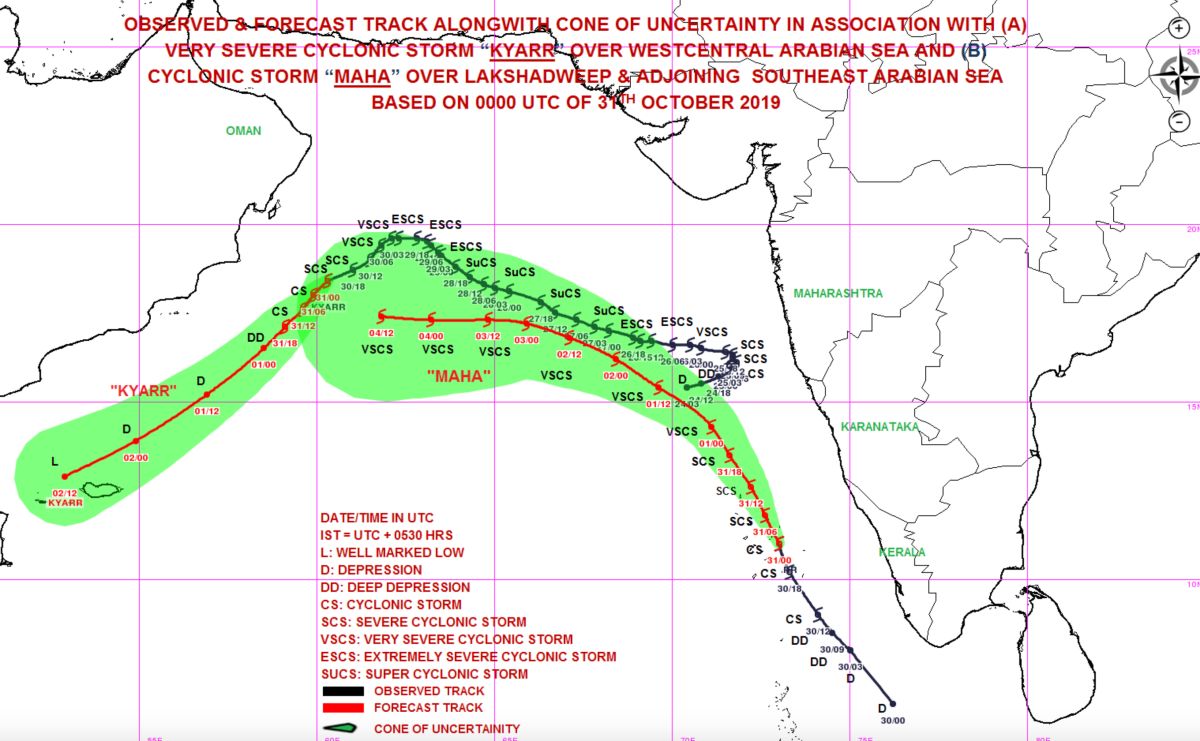 - IMD -
In the southeastern area of the Arabian Sea, more precisely off the Indian state of Kerala, we have tropical storm Maha. As anticipated, a cyclogenesis took place, resulting in the formation of this system. Given the track forecasts, it does not pose a threat to the west coast of India. It is expected to follow a track towards the Northwestward then the Westward. This could bring him closer to the Arabian Peninsula over the next few days.
In terms of intensity, it's still rather uncertain. The forecast models do not yet agree on Maha's future. For the moment, human agencies (RSMC and JTWC) suggest that the system will become a tropical cyclone early next week. As always, this system will be closely followed.
PR
Source: RSMC // JTWC