Amphan, a potentially devastating cyclone for India or Bangladesh
Amphan, a potentially devastating cyclone for India or Bangladesh
On 18/05/2020

at 12:21

In Cyclone
0 comments
18 May 2020: 07 UTC
As expected, Amphan has become a powerful and dangerous tropical cyclone inside Bay of Bengal. Intensity and track forecast is particulary disturbing for the North East India or Bangladesh, with a potentially devastating impact.
Amphan has become a powerful and dangerous cyclone
As expected for several days, cyclone season of the North Indian Ocean begins strong! Amphan, the first named system of the season, has become a powerful and dangerous tropical cyclone. The satellite pattern of the cyclone is particularly impressive. The core is perfectly symmetrical with a well defined eye in the center. This is a monster !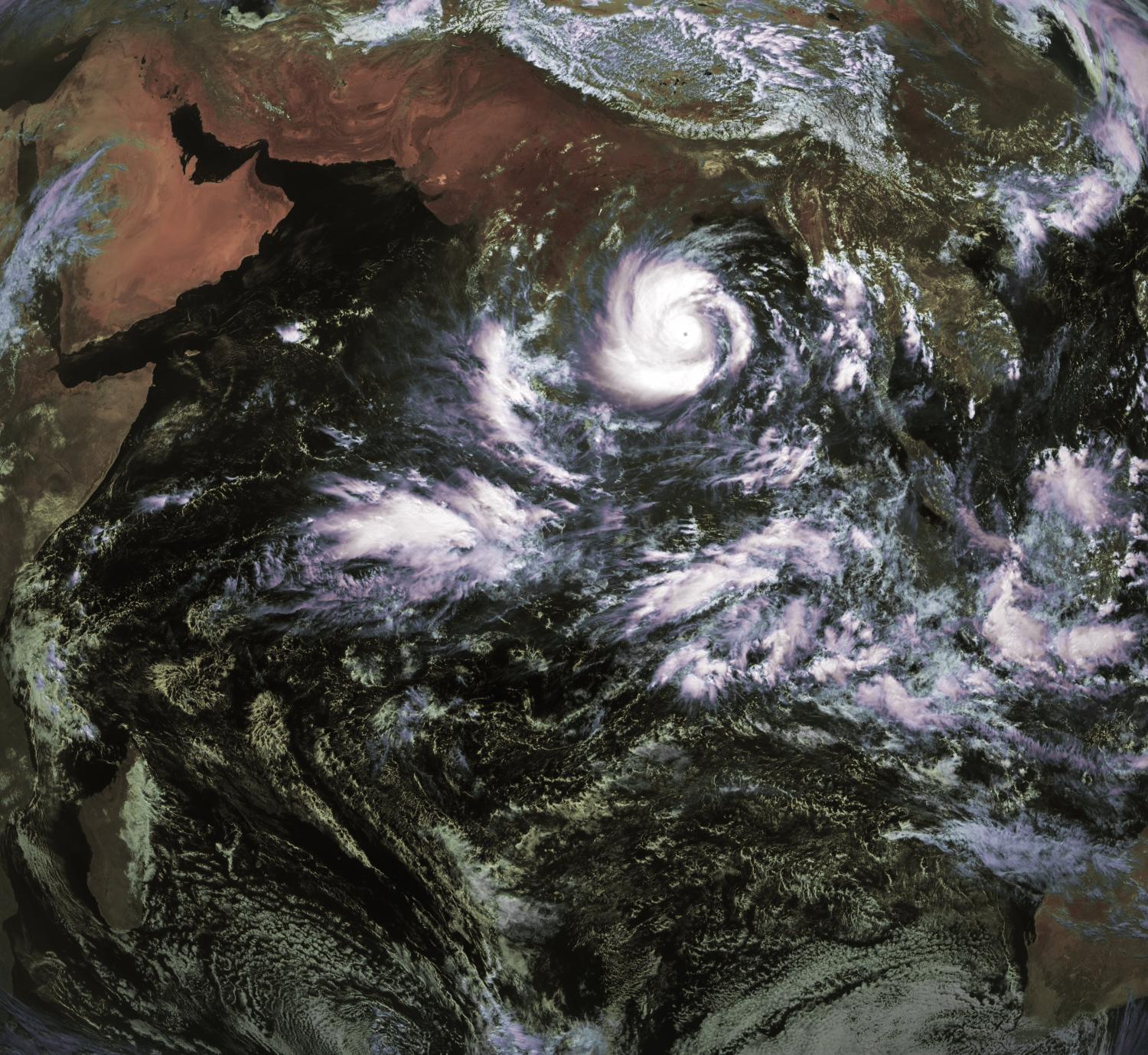 Indian Ocean and Amphan
Automatic intensity analysis systems confirm the virulent nature of Amphan. ADT and the consensus satellite (SATCON) both give 127 kt at the time of writing. This corresponds to a Major Category 4 hurricane on the Saffir-Simpson scale. Amphan should still gain in intensity and become a real bomb in the Bay of Bengal.
Potentially catastrophic impact
Track forecast leaves no doubt about an impact to come. This powerful cyclone should landfall on the coasts of West Bengal or on the coasts of Bangladesh at a high intensity, probably Wednesday. The timing and landing area remains to be determined, but we cannot exclude that the megalopolis Kolkata and its 4 million inhabitants are impacted.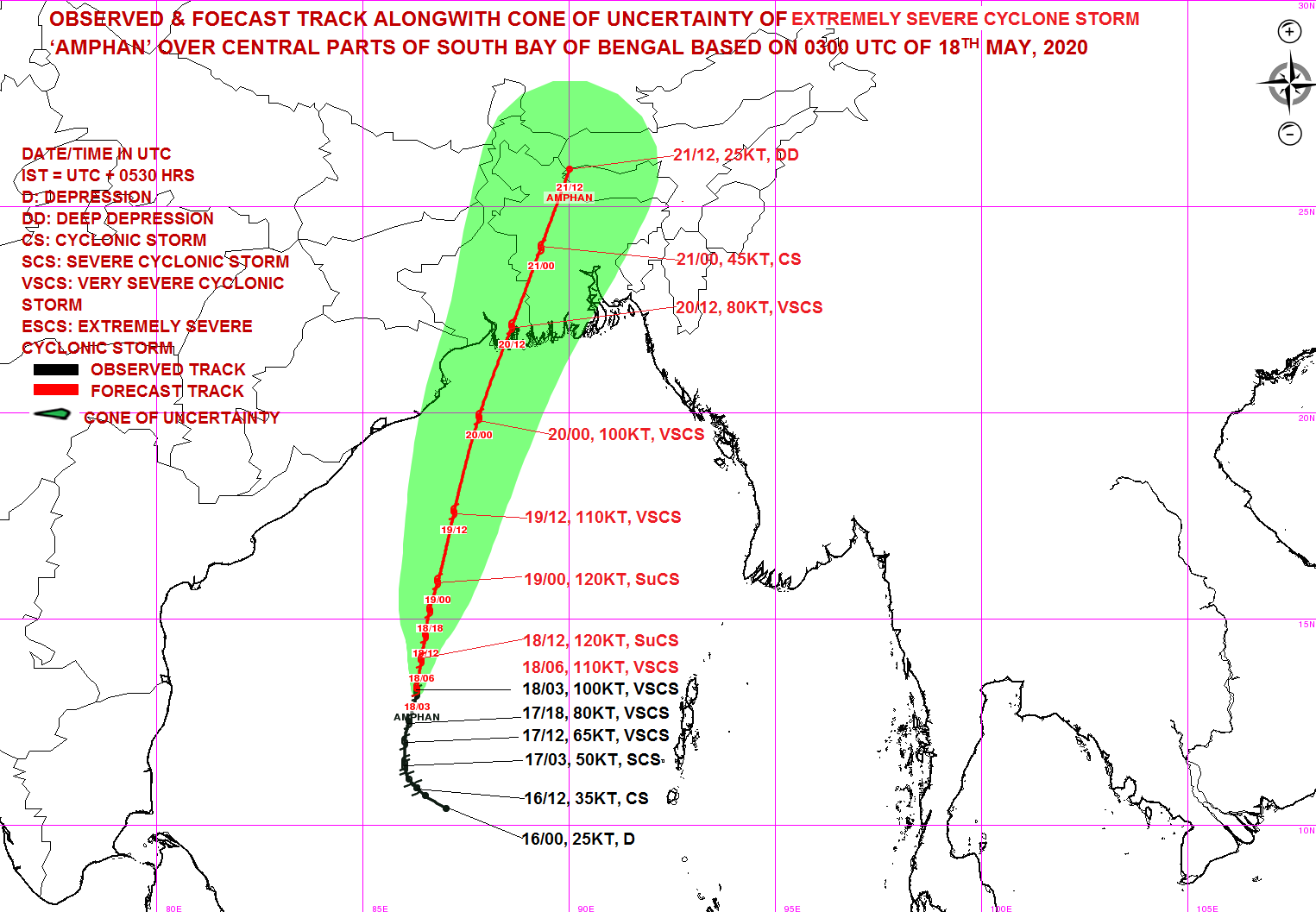 Faced with the extreme threat, coastal regions of Oridisha and West Bengal issued Cyclone Warning (Orange Alert). This is the third level of alert, issued 24 hours before the start of the deterioration of weather conditions. At this point, a direct impact is very likely.
One year after Fani
A cyclone of such intensity can have a catastrophic impact in these regions very exposed to the risk of a storm surge. This particularly deadly phenomenon is at the origin of the worst disasters linked to cyclones (Bangladesh, unofficially 500,000 dead in 1970, Odisha India more than 10,000 dead in 1999).
Recall that a year ago, in May 2019, eastern India was violently shaken by the super cyclone Fani. Nature sometimes shows terrible symmetry.
PR