A tropical storm named Mangga in southern Indian Ocean
A tropical storm named Mangga in southern Indian Ocean
May 22, 2020: 04 UTC
The 2019/2020 hurricane season of the South Indian Ocean is not yet over. A tropical storm was named Mangga by the Jakarta cyclone center. This system evolves in the middle of the ocean and does not present a major cyclonic danger for inhabited lands.
It's not a Joke !
Mangga is not a Japanese cartoon, but a tropical storm that is currently evolving in southern Indian Ocean. The system was named by Jakarta TCWC. Mangga is the 15th named system of the 2019/2020 hurricane season across southern Indian Ocean and the 5th for its Southeast part after Blake, Claudia, Damien and Ferdinand.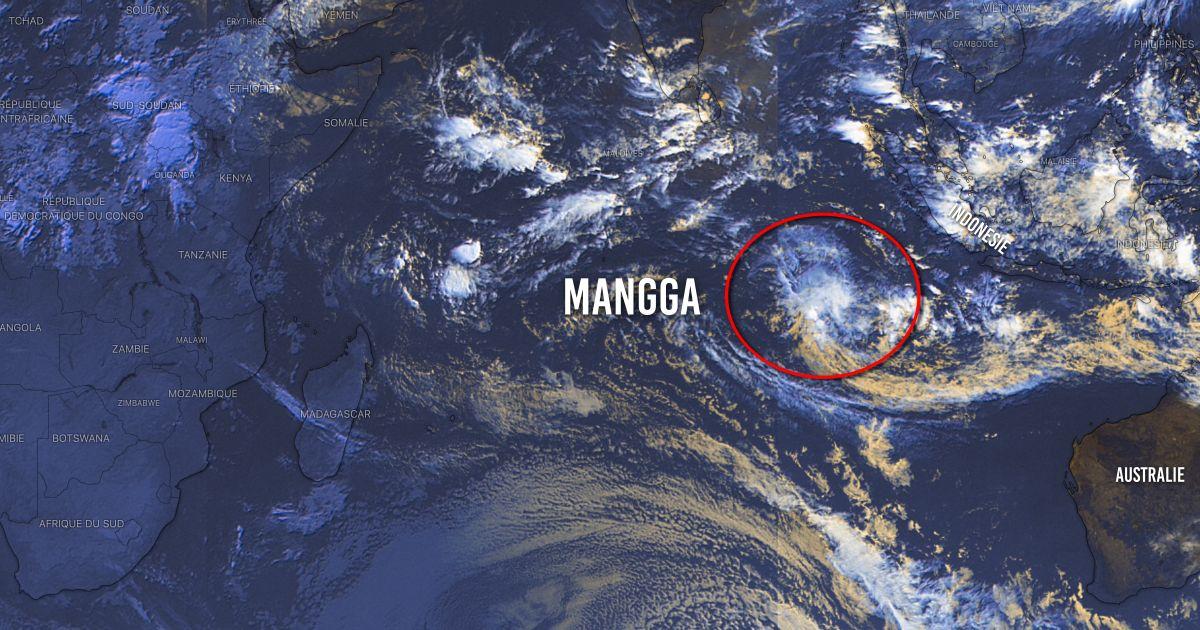 - Windy -
The system does not have any significant intensification potential and should not exceed the tropical storm stage. Its track towards Southeast, will lead it to transit west of the Cocos Islands (Australia) during today. Given the limited intensity of the phenomenon, the influence on the islands will also be limited. Latest satellite already show a weakening trend.
Passage near the Australian Cocos Islands
However, disturbed weather conditions are possible. Gusts could locally reach 100 km per hours. As for the rain, everything will depend on the closest passage distance. Saturday morning the weather improves with evacuation of Mangga. Blue cyclonic alert (first level of the Australian system) is in force on the Cocos Islands.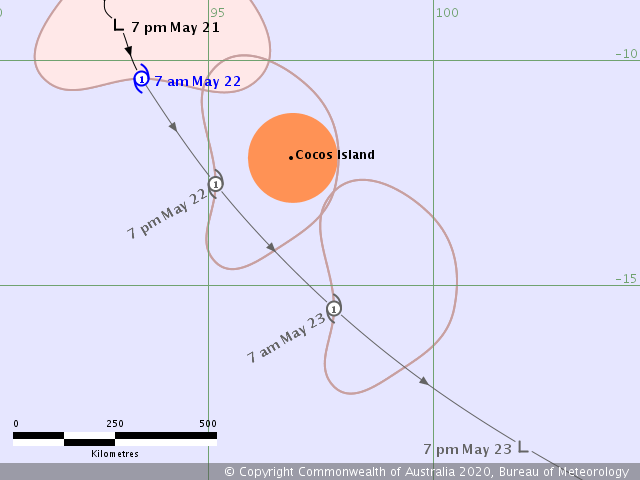 - BOM -
The authorities invite residents to prepare for cyclone condition and to organize an emergency kit including a first aid kit, a torch, a portable radio, spare batteries, food and water.
PR