A powerful typhoon coming in the Pacific Northwest ?
A powerful typhoon coming in the Pacific Northwest ?
October 05, 2019: 05 UTC - Global models are agree for the formation of a powerful typhoon in the Pacific Northwest, over the next few days. This system is expected to cross the Mariana Islands early next week

93W under high surveillance
The Mitag episode is barely over as a new suspected area is under surveillance in the Pacific Northwest. This suspect activity numbered 93W, seems to have the potential to become a powerful typhoon over the next few days. GLobal models are agree to develop significantly this suspect zone which shows signs of intensification.
The system, which is located east of the Mariana Islands, presents a remarkable cloud organization for a system at the beginning of life. According to the Tokyo Cyclone Center, the Tropical Depression stage seems already reached and the nammed could occur during the next 24 to 48 hours. 93W track towards West Northwestward, could bring it to get closer and cross the Mariana Islands at the beginning of next week.
Aggressive intensity forecast
The environmental conditions are favorable at any level to allow a significant increasing of 93W. A potentially rapid intensification is suggested by the JTWC. Global models propose an aggressive scenario, with a powerful typhoon evolving in the Pacific Northwest Basin.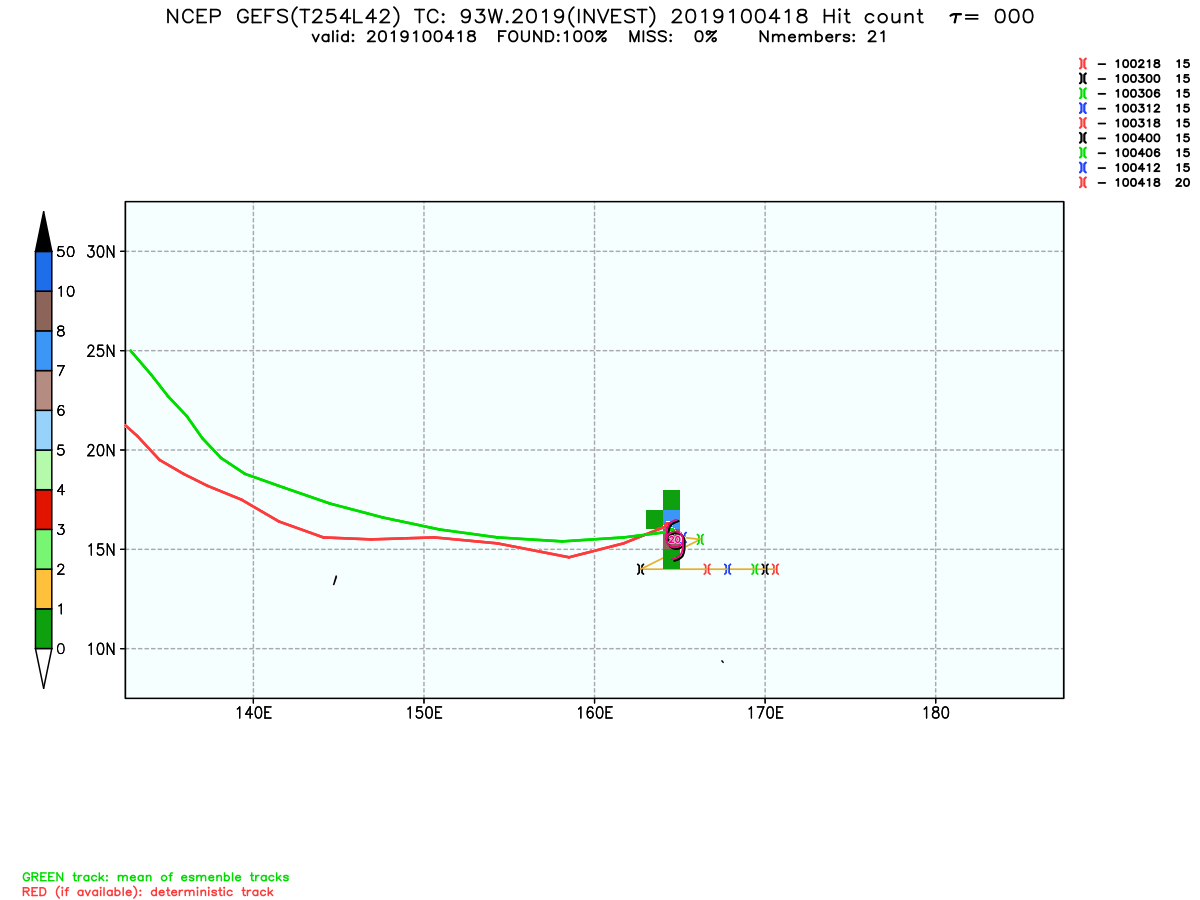 In the immediate future, the situation is to be followed closely for the Mariana Islands. The intensity of the phenomenon and the impact zone remain to be determined. Beyond that, it is too much to consider a threat to other inhabited lands. But anyway, it will be necessary to keep a close eye on this system.
PR
Source: RSMC Tokyo // JTWC // NOAA