Windy propose us a new global satellite imagery layer
Windy propose us a new global satellite imagery layer
On 10/07/2019

at 16:23

0 comments
The unavoidable weather app Windy continues to innovate relentlessly this time with a global satellite imagery layer in test phase. But where will Ivo Lukačovič and his team stop?
We do not stop Windy anymore!
The number one application for weather enthusiasts continues to innovate. After allowing the creation of animated video animation or GIF, after the radar layer or the extreme forecast layer, here is the layer "satellite imagery" that joins the plethora of slap already available on Windy.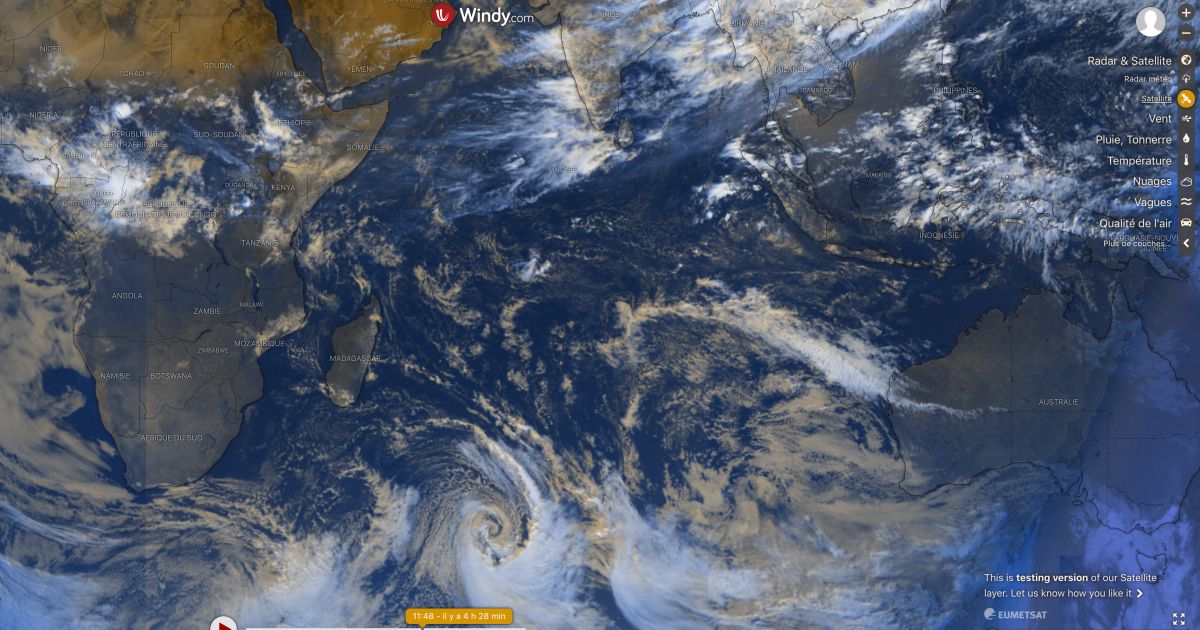 Once again, its use is very simple. Just click on the Radar and Satellite section in the vertical selection bar on the right side of the screen. After selecting the satellite icon, you will see the satellite imagery layer available across the globe.
Know that you can launch a satellite animation on deadlines of 2h, 6h or 12h. The application provides images in both visible and infra-red channels. An "infra-red +" layer seems to indicate the temperature of cloudy summits.
PR
A layer that will have taken a lot of work
As explained by Ivo Lukačovič, creator of the application, a lot of work was needed to add this layer, its implementation was not easy. In addition to half a year of development, the Start-up has equipped with a huge and expensive satellite dish for receiving images.
This time, we can say that the team of Windy has seen things in large and did not skimp on the means to offer us a satellite layer that will be very useful. Note that all this is always free of charge.
Thanks Windy!
PR